Blåkläder announced as official Germany/Denmark 2019 sponsor
03 Dec. 2018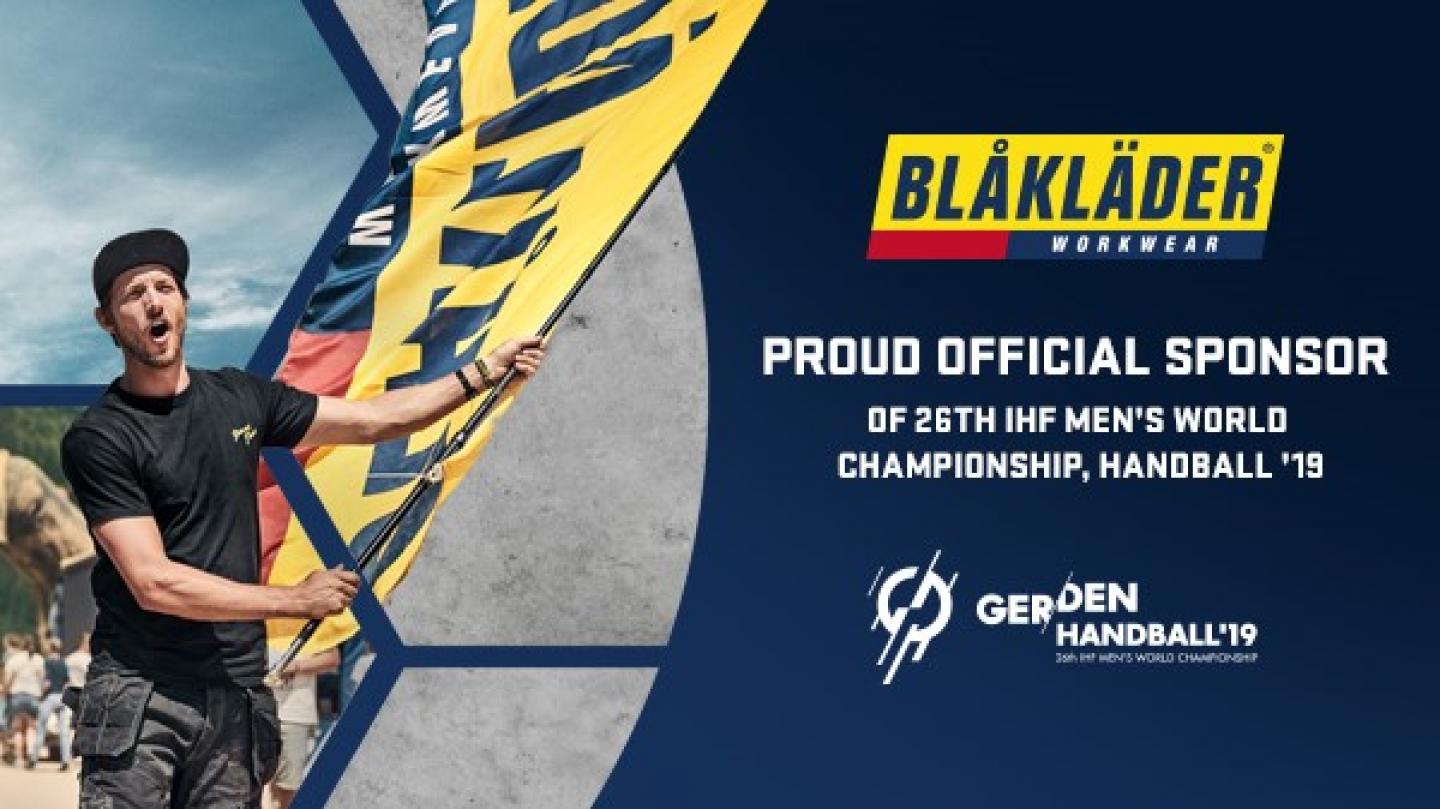 Germany/Denmark 2019: Swedish workwear company join up for the 26th IHF Men's World Championship
The IHF is proud to announce that Swedish workwear company Blåkläder has become an official sponsor of the 26th IHF Men's World Championship which will take place in Germany and Denmark in January 2019.
 
With roots firmly planted in the heartland of Swedish textile industry and its headquarters and product development in Svenljunga, Sweden, Blåkläder has grown to become a global company with production units in Vietnam and Sri Lanka producing over three million garments annually.
 
In addition, 14 wholly-owned subsidiaries in Europe and the USA, with an annual turnover of EUR 100 million, means it is the biggest brand of workwear in the Nordic region and one of the leading producers in the world.
 
Blåkläder has a long and proud history of clothing production, both for the fashion industry and the industrial sector and with over 50 years in the business, the family-run company has gained a deep and genuine knowledge of how to produce clothing.
 
Their vision is to spread functional workwear globally and they do that by utilising great production resources and having full insight over the process in the factories to ensuring quality in not only the end products, but in working conditions, environmental concerns and choice of suppliers.
 
This is not the first time Blåkläder is involved with sport sponsorship though as they have a long relationship with football and a variety of motor sports, but coming from Sweden, and being the dominant force in their sector in the Nordic region, many of Blåkläder's customers – and staff –play, and love, handball.
 
"We want to be where our end customers are, and we're convinced that the 2019 Men's IHF World Handball Championship is a great way to do that," said Maik Friedrichs, Managing Director - Blåkläder Deutschland GmbH. "It's a tough, intense, honest and very fun sport that gets everyone involved and that's why Blåkläder is extremely proud to enter into this sponsorship partnership with the IHF.
 
"As one of Europe's leading workwear brands, this partnership at the 2019 IHF Men's World Championship is another step forward for us and, in addition, we are looking forward to experiencing the spectacular games live with our customers."
 
For more information about Blåkläder, visit their global site at www.blaklader.se.