Brazil

Coach: Marcus Oliveira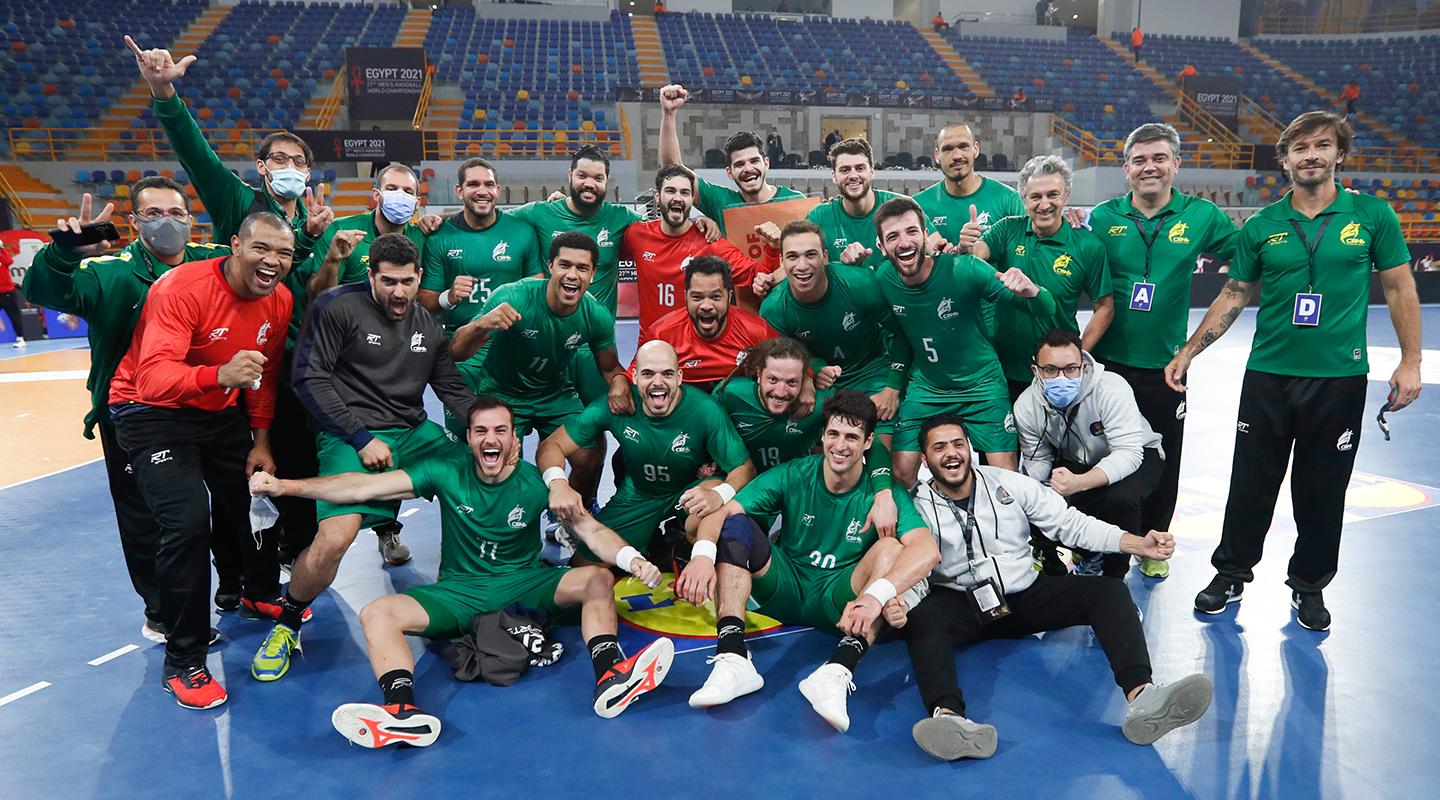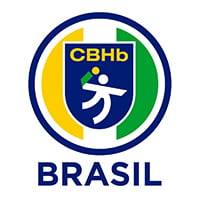 Brazil
Brazil
Team Players
Team Info
The pulsating emotions of the partisan fans at the Future Arena back at the Rio 2016 Olympic Games propelled the Brazil men's team to their best-ever ranking in their fifth Olympic experience.
However, their seventh-placed ranking could have been even higher had they not come up against the legendary French in the quarter-final. An emotionally drained Brazil were outclassed, losing 27:34, but that could fuel the fire of the squad going into Tokyo 2020.
The highlight for them on home soil five years ago was undoubtably their 33:30 preliminary group victory over eventual bronze medallists Germany, who they will face at the three-nation tournament – and again at Tokyo 2020.
The Brazilians qualified for Japan thanks to a second place at the Tokyo Handball Qualification 2020 Tournament 1 in Podgorica, Montenegro last March.
A heavy loss to Norway (20:32) in their opening game, followed by wins against Republic of Korea and South American rivals Chile, meant it was an anxious wait right until the very last game between Norway and Korea to see if they qualified, but the Europeans duly obliged and took a 15-goal win to secure celebrations for the team in the yellow shirts.
"We watched all the Norway game," said Brazil's Gustavo Rodrigues to ihf.info. "We were so happy in the end when they won the game and we took the place to Tokyo 2020. It means a lot for us and for handball in Brazil. I had a lot of emotions in only a short period of time, it's really crazy. We are so happy."
The achievement was welcomed back home, following a poor performance at the 2021 IHF Men's World Championship in Egypt a few months earlier.
Partly due to COVID-19 – both Oliveira and Petrus missed the whole championship as they tested positive – Brazil were not their normal selves in their six games, led by assistant coach Leonardo Bortolini.
Despite an impressive last-second 29:29 draw against eventual bronze medallists Spain in their opening match, they finished in 18th place, their lowest rank in the last five championships and well below their best-ever result – ninth at the 2019 edition. 
Brazil continue to remain just below the next level of global handball, looking for the spark to break through. Providing that spark could be Barça's left back Haniel Langaro who top-scored for Brazil in Egypt with 30 goals. Langaro plays in Spain alongside Petrus, with the pair winning the EHF Champions League Men in June. 
Other key players for Brazil in Europe include captain Henrique Teixeira at CSM Bucuresti and dominant line player Rogerio Moraes in Hungary, with Telekom Veszprém.
All were named in Oliveira's 21-man squad for their preparation camp held in Portugal where they played the Portuguese on 2 July and won 34:28. 
At the three-nation tournament in Nuremberg, Brazil want to test their squad. "The intention is to see how teams behave in front of high-level opponents, in addition to improve the teamwork and chemistry among athletes. It is time to analyse, during the game, what still needs to be worked on before the debut in the Olympics," states the website of the Brazilian Handball Federation ahead of the tournament. 
Mid-July sees the squad travel to Ota in Japan, with a friendly planned against the host nation before they move into the Olympic Village on 21 July.
 

Key players: Leonardo Tercariol (goalkeeper), Rogerio Moraes (line player), Thiagus Petrus (left back), Haniel Langaro (left back), Henrique Teixeira (centre back)
  
History in Olympic Games: 1992: 12th, 1996: 11th, 2004: 10th, 2008: 11th, 2016: 7th
History in IHF Men's World Championship: 1958: 15th, 1995: 24th, 1997: 24th, 1999: 16th, 2001: 19th, 2003: 22nd, 2005: 19th, 2007: 19th, 2009: 21st, 2011: 21st, 2013: 13th, 2015: 16th, 2017: 16th, 2019: 9th, 2021: 18th