Germany

Coach: Alfred Gislason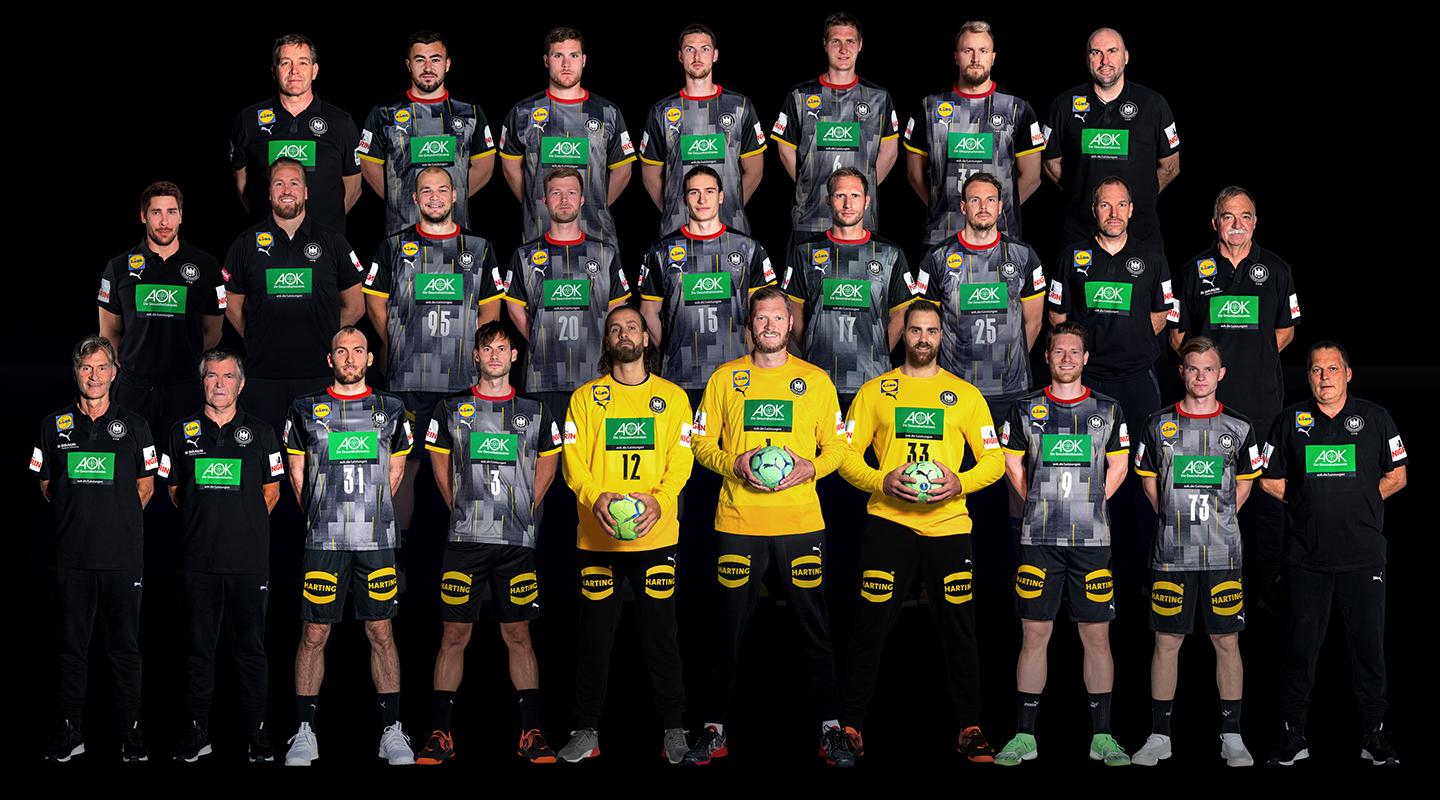 Germany
Germany
Team Players
Team Info
Germany will arrive in Tokyo just seven months after their worst-ever ranking at an IHF Men's World Championship – 12th place at Egypt 2021 – an incredible result considering that in all the championships since it started back in 1938, there has only been one occasion when a German side did not qualify, and that was for Japan 1997.
But there are reasons for this historic low. Under considerable pressure and public discussion surrounding COVID-19, a number of high-profile players did not make themselves available, most notably the line pairing of Patrick Wiencek and Hendrik Pekeler.
So Alfred Gislason took a somewhat depleted squad to North Africa, and his side never got going.
However, at the Tokyo Handball Qualification 2020 Tournament 3 on home soil, Germany impressed, drawing with Egypt 2021 silver medallists Sweden (25:25) and easily beating Slovenia (36:27) and Algeria (34:26) to confirm their Olympic ticket.
With the German top handball division – the HBL – enjoying an extended season due to COVID-19, it could prove to be a good or bad situation for Germany with players who competed with their club until just a few days before joining the national team preparation. On one hand, the players are match fit and focused, but on the other hand, season-long injuries and fatigue could play a factor.
What is sure, though, is that Germany's inspirational captain Uwe Gensheimer, who plays his club handball for Rhein-Neckar Löwen, will be a big influence. The 2016 Olympic bronze medal-winning left winger has now scored more than 900 goals for Germany and has just returned to action following meniscus surgery, which saw him miss the Men's EHF EURO 2022 qualifiers against Latvia and Bosnia and Herzegovina in late April and early May.
At the three-nation tournament, Germany want to show everyone what they are capable of right before the Olympic Games, aiming for two victories against Brazil and Egypt. 
"You can feel the same anticipation as five years ago. Everyone is eager for the Games to start," said Paul Drux, one of the 10 Rio 2016 bronze medallists in the Tokyo 2020 squad, before the preparation tournament to the German Handball Federation website. 

Key players: Andreas Wolff (goalkeeper), Hendrik Pekeler (line player), Julius Kühn (left back), Uwe Gensheimer (left wing)
  
History in Olympic Games: 1936: 1st, 1972: 4th**/6th*, 1976: 4th*, 1980: 1st**, 1984: 2nd*, 1988: 7th**, 1992: 10th, 1996: 7th, 2000: 5th, 2004: 2nd, 2008: 9th, 2012: DNQ, 2016: 3rd
History in IHF Men's World Championship: 1938: 1st, 1954: 2nd*, 1958: 3rd*, 1961: 4th*, 1964: 4th*/10th**, 1967: 6th*/9th**, 1970: 5th*/2nd**, 1974: 9th*/2nd**, 1978: 1st*/3rd**, 1982: 7th*/6th**, 1986: 7th*/3rd**, 1990: 8th**, 1993: 6th, 1995: 4th, 1999: 5th, 2001: 8th, 2003: 2nd, 2005: 9th, 2007: 1st, 2009: 5th, 2011: 11th, 2013: 5th, 2015: 7th, 2017: 9th, 2019: 4th, 2021: 12th   
*FRG (West Germany) **GDR (East Germany)