Qatar 2019 – Day 6: Quotes of the Day (Men's Finals Day)
16 Oct. 2019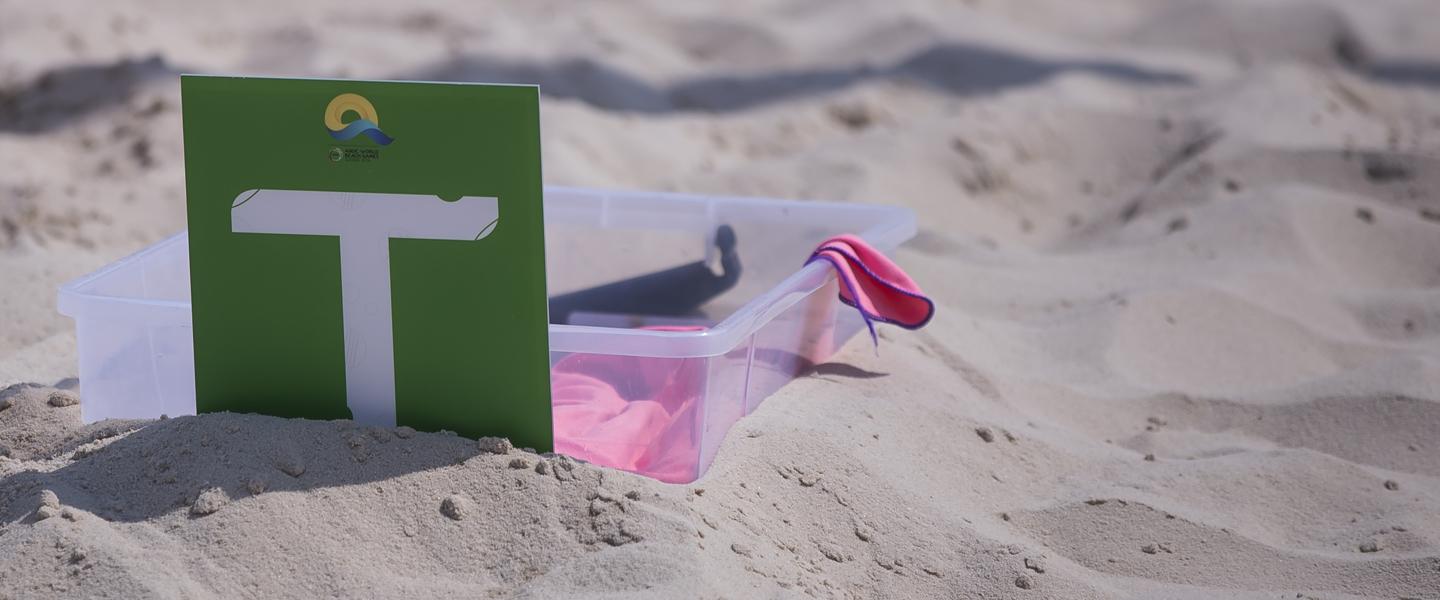 Throughout each matchday at the ANOC World Beach Games – Qatar 2019, IHF.info will bring you quotes from all of those involved in the men's and women's beach handball competitions.
Spain's captain and pivot Juan Antonio Vazquez Diz…
…on if the pain of losing the final is less after receiving his silver medal:
"Now we are really sad because we wanted to win the match. But, maybe, in two weeks, three weeks, one month we will understand the real value of this medal because we came from the European championship where we finished in ninth position and now we are second in this important championship. I am sure in one month we will be really happy and will give the real value to it."
…on his President's comments yesterday that by just getting to the final, the Spain's men's team have already inspired younger players back home:
"I think we really understand that. We understand that we have this function now where have to tell other people in Spain about beach handball. Second place at a big, championship like this is important and now it is our job to tell people back home that this is a big result for beach handball history in Spain."
Spain's defender Elhji Jabby Toure on losing the final via a shoot-out (to ANOC website)...
"It's always hard to lose, but a shoot-out is a shoot-out. It is about luck: if you don't have it, you'll lose. Brazil has a lot of luck every time we face them. 
We worked so hard for this final and maybe the next time we meet them, either in the next Beach Games or the World Championship, we will beat them."
Sweden's left wing Lars Anders Niklas Ekberg...
…on winning the bronze medal (to ANOC website):

"It feels great, what a match. We were on the hunt for a medal a long time and now we have done it in a top-level tournament against good teams - you must go hard on every match."
…on losing the semi-final to Spain (to ANOC website):

"It's always hard to lose a semi-final. We talked in the hotel and said (about the final); 'This is a new game, we must go for it', we said. Just reload."
Sweden coach Helene Bernhardtz...
…on finally winning a medal (to AIPS Media):

"It's the biggest for our national team, because last year we ended up fourth in the world championship, but this is like the mini-Olympics for us and we have taken the bronze medal. We had not gotten any medal in a championship before so it's a big thing for us, that's why we are so happy."
"We had a bad first period, but we did a really great second and then we had the shoot-out. It's fantastic. It's great."
…on their preparation for Qatar 2019 (to AIPS Media):

"It's below zero degrees in Sweden in the fall and winter so we need to practice indoor and we do it against one goal. It's not the best but we have to do it because we don't have anything else. We can't play outside when it's like below zero degrees.
"This is a really, really important championship because this summer we played in the European championship and ended up in a bad place so to be able to get a medal here is so important for us. It's a push in a way because we have shown we have a good team and also good players. In Sweden, beach handball is growing, and we want to keep it that way."
Sweden's right Martin Kack on winning the bronze medal against host nation Qatar (to AIPS Media):
"It's hard to describe because we worked so hard. We had very few days when we could play outside, so we had to go indoors to play beach handball. With that in mind, Qatar is an extremely good team so to win this match I can't explain the feeling. It's impossible to tell."