Qatar 2019 – Day 6: Men's Preview (Finals)
16 Oct. 2019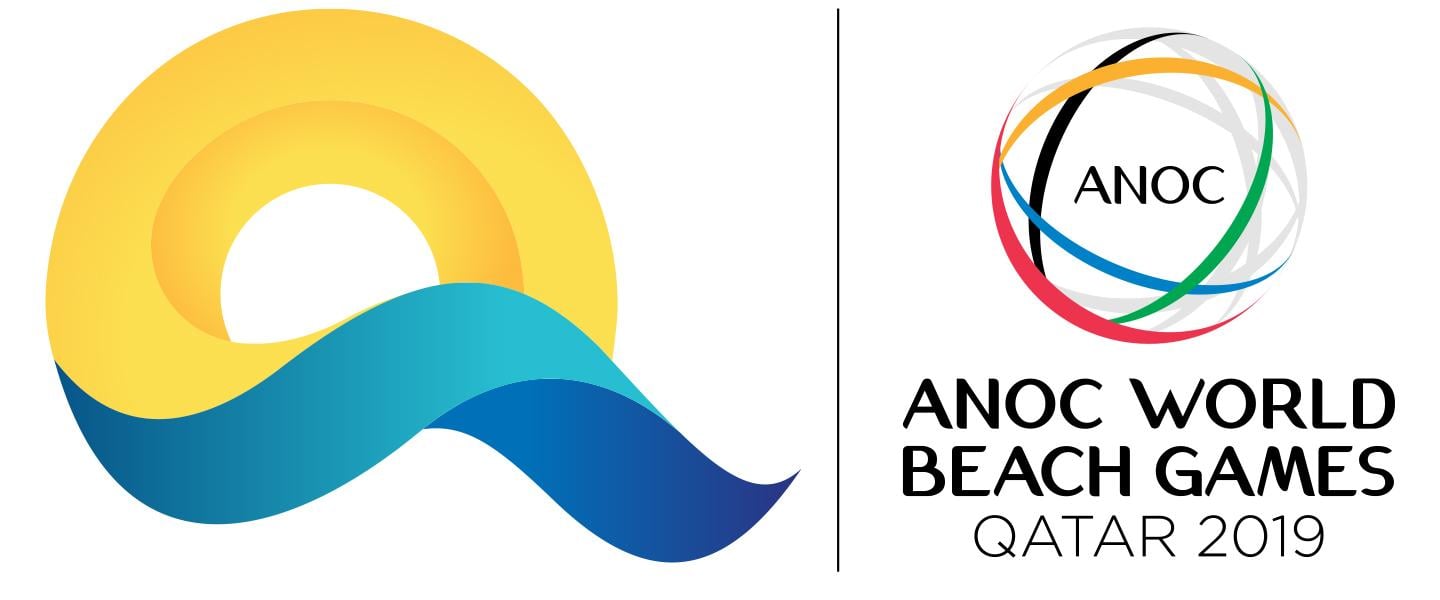 Just five games remain in the men's beach handball competition at the ANOC World Beach Games – Qatar 2019 with three placement matches at the Al-Gharafa Beach Handball Arena and bronze and gold medal matches at the Katara Beach venue.
Final: Spain vs Brazil (1900hrs)

"We have to change up for Spain to go for gold," said Brazil's Gil Pires after his side defeated host nation Qatar in the semi-final last night in front of noisy and one-sided crowd, supporting the Asian champions.
"The crowd was incredible, but we were training a lot to get to this stage and with the arena full of spectators and everybody screaming, we felt the energy and the atmosphere and as athletes it was fantastic."
A large part of Brazil's success has been the importance of goalkeeper Cristiano Seben Rossa. The 1,95m shotstopper saved Qatar's first shot in the shoot-out with Hani Kakhi's safely guarded, yet another save at Qatar 2019 which has come from hours of training.
"I have worked a long time with the defence to make these saves and it is an honour to save these goals," said Rossa to IHF.info after the semi-final victory in that loud environment. "We love to play against the people screaming because we feel this as Brazil - the noise and drums were good and we are just happy to get into the final."
Spain also won via a shoot-out in their semi-final, against Sweden but it took right until the fifth round of shots for any difference to appear as Henrik Anders Dahlberg saw his shot saved by Ramon Fuentes Zamora.
This meant that Spain had the chance to progress in their own hands and they did, thanks to Antonio Jesus Espada Carrillo, who scored the two winning points to put his side too far in front to be caught.
"There are no words to describe my feeling, it's incredible it's our first final this summer," said Spain's left wing Gonzalo Manuel Cervera Perez de Vargas to IHF.info after their victory against Sweden. "It's incredible, but I think we can play better in the final than we did against Sweden."
"We have been training a lot for a long time for this and now it's amazing," added goalkeeper Ricardo Eduardo Amerigo Fernandez. "We only think about the feeling in the team and winning the championship. We are getting stronger and now we are flying, but the final be very, very, difficult."
The two sides met in the quarter-finals at the 2018 IHF Men's Beach Handball World Championship in Kazan, with Brazil winning via a shoot-out, clearly after a momentous period which finished 16:14 to Brazil.
3/4 Placement Match/Bronze: Sweden vs Qatar (1700hrs)
The dual of the disappointed has added significance for Qatar at least who will be desperate to get on the podium in their home championship. 
It will be interesting to see which side can recover quickest from their shoot-out losses last night with Sweden looking to quieten down what is sure to be a noisy home crowd.
Africa, South America, Oceania and Europe in the mix for top 10 finish
The 5-10 places will be decided early in the morning with the last games at the Al-Gharafa Beach Handball Arena with a highlight clash sure to be Denmark against Australia and Hungary taking on Croatia in a repeat of the do-or-die clash won by Hungary in the preliminary round.
Match Schedule – Wednesday 16 October 2019
All times local
Men's Competition
0900 - 9/10 Placement Match: Uruguay vs Tunisia
0950 - 7/8 Placement Match: Denmark vs Australia
1040 - 5/6 Placement Match: Hungary vs Croatia
1700 - 3/4 Placement Match/Bronze: Sweden vs Qatar
1900 - Final: Spain vs Brazil