Flawless Great Britain seal big win over Australia to finish fifth at Bulgaria 2023
30 Apr. 2023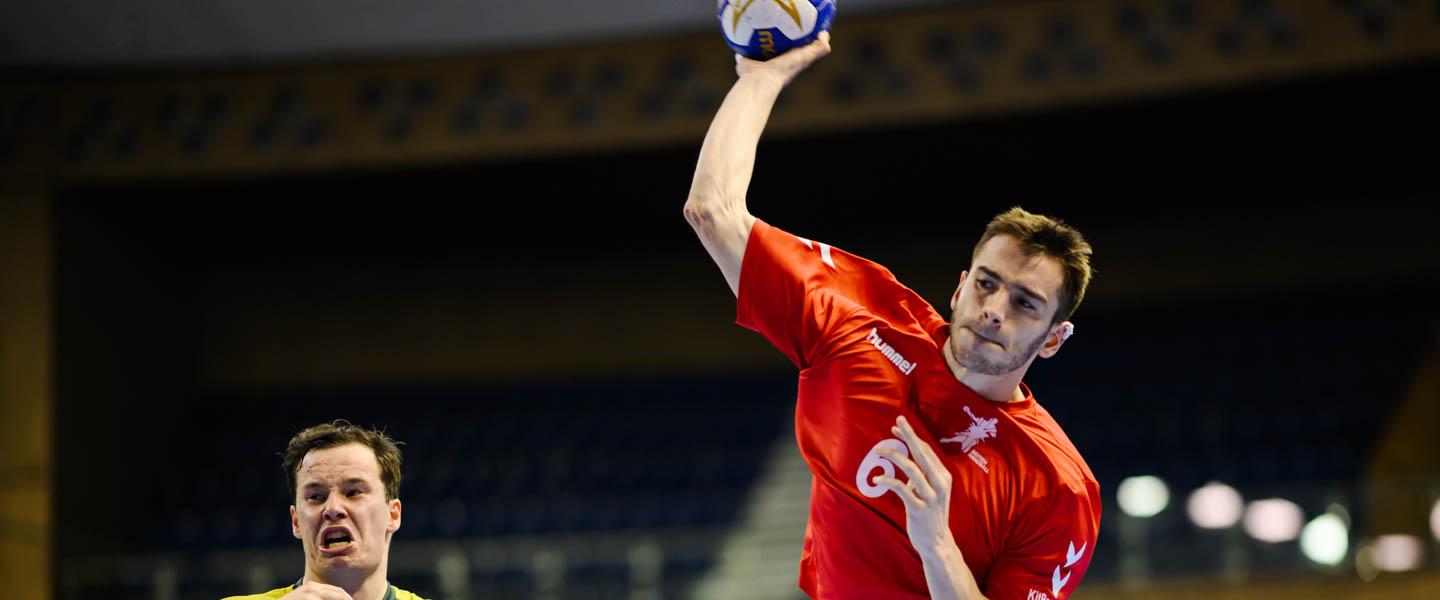 Great Britain have finished the 2023 IHF Men's Emerging Nations Championship with three wins in four games, delivering a commanding win against Australia in their last match of the competition (34:22).
Placement Match 5/6
Australia vs Great Britain 22:34 (10:17)
Having already sealed their best-ever finish at the IHF Men's Emerging Nations Championship, Australia were heading with hopes of finishing Bulgaria 2023 on a high in a crunch battle against Great Britain, as both sides had two wins and a loss before this match.
But they failed to recover after a slow start, which saw the European side take an early 7:3 lead, with Francisco Pereira scoring five goals and Christopher White adding the other two, as there was no stopping Great Britain, both on fast breaks and in positional attacks.
Pereira picked up exactly where he left off in the previous match against Nigeria and became the top goal scorer of the competition so far after only 24 minutes of the game, as his seven-goal tally improved his overall one to 30, leapfrogging Cyprus' Alexandros Charalambous.
Australia had little to show throughout the first half, as their attacks were plagued by a plethora of turnovers, 12 in total, with every bit of momentum sucked off. But when they did find ways to shoot and finish the attacks, Britain's goalkeeper Craig McClelland was there, saving eight shots for an outstanding 44.4% in the first half.
Therefore, Australia's challenge to secure a win in this game and end up on the fifth place was always going to be an uphill one in the second half, as they had a seven-goal deficit to erase and plenty to improve on both sides of the ball in the last 30 minutes at Bulgaria 2023. 
Any chance for an Australia comeback was erased quickly in the second half, as Taip Ramadani's side could only produce four goals in the first 14 minutes, with turnovers and costly misses piling up. It only went downhill for them, as Great Britain were clearly the more focused side, jumping to an 11-goal lead, 25:14, with 15 minutes to go.
The right flank connection between wing Francisco Pereira and back Sebastien Edgar yielded 17 goals, totally outplaying Australia. Pereira, who scored 11 himself, improved his overall tally in the competition to 34 goals, making a bid for the top goal scorer title.
Eventually, Great Britain sealed a 34:22 win, extending their run to three wins in a row at Bulgaria 2023 and cementing their status as one of the top sides in the competition.
With their third win in four matches, Great Britain can declare themselves happy with the fifth-place finish, as their only loss came against finalists Cuba (28:32) in the opening match of the group phase. The British side also built upon their success this year after qualifying for the EHF EURO 2026 Qualification Phase 2, and look like a team to watch in the future.
On the other hand, Australia had their best outing at the IHF Men's Emerging Nations Championship, bettering their 12th-place finish from Kosovo 2015, with an eye on rejuvenating a side that is set to host the Brisbane 2032 Olympic Games.
Player of the Match: Sebastien Edgar (Great Britain)