Malta dominate Azerbaijan to finish 11th at Bulgaria 2023
30 Apr. 2023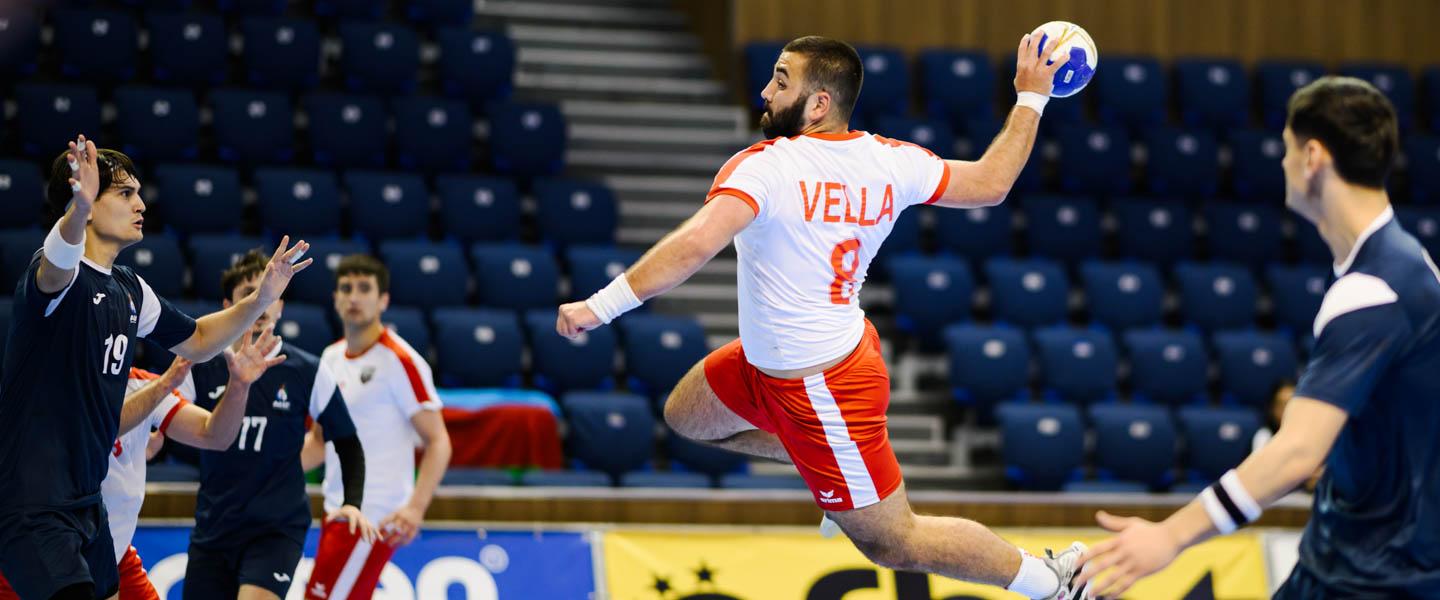 The first game of the last day at the 2023 IHF Men's Emerging Nations Championship saw Malta take their first win in the competition (31:20), against Azerbaijan, a win which enabled them to finish 11th, as Azerbaijan ended up on the last place of the final standings.
Placement Match 11/12
Malta vs Azerbaijan 31:20 (15:9)
The prize for the winners was to avoid the final place in the standings at the 2023 IHF Men's Emerging Nations Championship while also enjoying their first win in the competition. Therefore Malta looked to have an uphill battle after conceding three losses in three matches against Azerbaijan over the last four years.
The last one (25:34) came just in January 2023, in the EHF EURO 2026 Qualification Phase 1. Therefore it would have taken a lot for Malta to cancel that deficit and secure a win.
But they went on and did just that, with an excellent first half, which imposed their domination on the game, continuously forcing Azerbaijan to make mistakes, as the team which made the highest number of turnovers so far in the competition added 13 more to their tally at Bulgaria 2023.
Jacques Samuel Seifert and Alan Portelli each scored four goals for Malta, which used a 7:2 run in the middle of the first half to create an unassailable 12:4 lead, trimmed to only six goals at the break (15:9) by a sudden Azerbaijan resurgence.
Azerbaijan's fate was sealed just at the start of the second half, as Malta built a 4:0 unanswered run to create their first 10-goal lead in this edition of the competition, as their opponents failed to score any goal in the first nine minutes and 12 seconds of the second part of the game.
The 5-1 defence delivered by Malta was just the right thing to really derail Azerbaijan's attack, with the number of turnovers continuing to grow until the end of the match, hampering any chance of a comeback from them.
As Neil Gruppetta, his team's top scorer and top assist provider, finished the game with four goals and two assists, jumping into the second place of the top goal scorer standings with an overall tally of 26 goals, Malta finally broke their duck at the 2023 IHF Men's Emerging Nations Championship, securing a 31:20 win.
It was Malta's first win in six years at the IHF Men's Emerging Nations Championship, breaking a ten-game losing streak, tying their largest-ever in the competition's history, set against Andorra and Armenia in 2017, which was 11 goals.
With this result, Malta finished on the 11th place in the final standings, avoiding the last place, while Azerbaijan ended up on the 12th place, their worst-ever finish at the IHF Men's Emerging Nations Championship.
Player of the Match: Jaydon Mizzi (Malta)