With the heart upon his sleeve: Hanser Rodriguez dazzles at Bulgaria 2023, leading Cuba to the final
30 Apr. 2023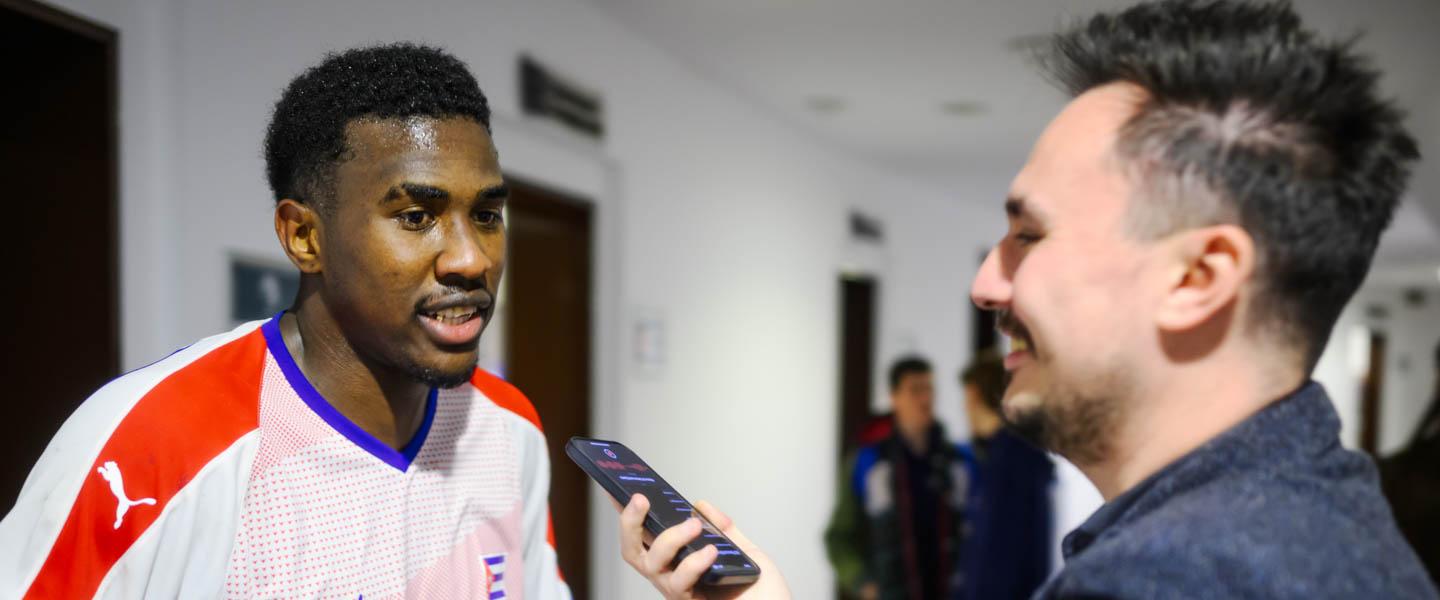 Four years ago, at the previous edition of the IHF Men's Emerging Nations Championship, Cuba went all the way to the final before being totally outplayed by hosts Georgia and settling for the silver medal.
This time around, at Bulgaria 2023, Cuba eliminated the hosts in the semi-final with an excellent all-around display, which yielded a 36:29 win. There are few common denominators between the two Cuba sides. Still, one of them is left wing Hanser Rodriguez Rodriguez, who had previously scored 27 goals at Georgia 2019, raising a few eyebrows on the way.
Rodriguez Rodriguez is the epitome of this Cuba side, a player who wears his heart on his sleeve, runs fast, fights for every ball and can play either on the left wing or on the centre back and left back positions, which makes him a player tough to defend.
There is no surprise that Rodriguez has become the third top scorer at Bulgaria 2023 with a 23-goal tally, being Cuba's most efficient weapon in attack in each of their three games played so far, against Great Britain, Guatemala and Bulgaria. 
"The previous edition of this competition we played in, we went to the final, it was very good, but, unfortunately, we lost the last game. We are very, very happy to be here. Several years have passed, we got more and more experience, and here we are, fighting for the trophy once again," says Rodriguez after Cuba's win against Bulgaria.
"It is not an easy task, but it is really something that we dreamt of, and we are ready for whatever the next opponents will throw at us because we feel very, very good."
Cuba disappointed at the 2022 NACHC Men's North American and Caribbean Championship back in June 2022, finishing third in a four-team tournament which also featured Mexico, Greenland and the United States of America.
But this Cuba side looks to have refined their skills, proving the doubters wrong, with a three-game winning streak and a goal difference of +21, therefore an average of seven goals per win, landing them a final berth against Cyprus.
And Rodriguez is surely one of the pillars of this squad, leading by example on the court, with an astonishing speed on the fast breaks, an eye for goals and impressing all the time by being present in the right place whenever needed.
"I think we have developed very well, and we have a nice future ahead of us, the feeling of winning games here is unique, and we really want to lift the trophy after losing the last final," adds the left wing.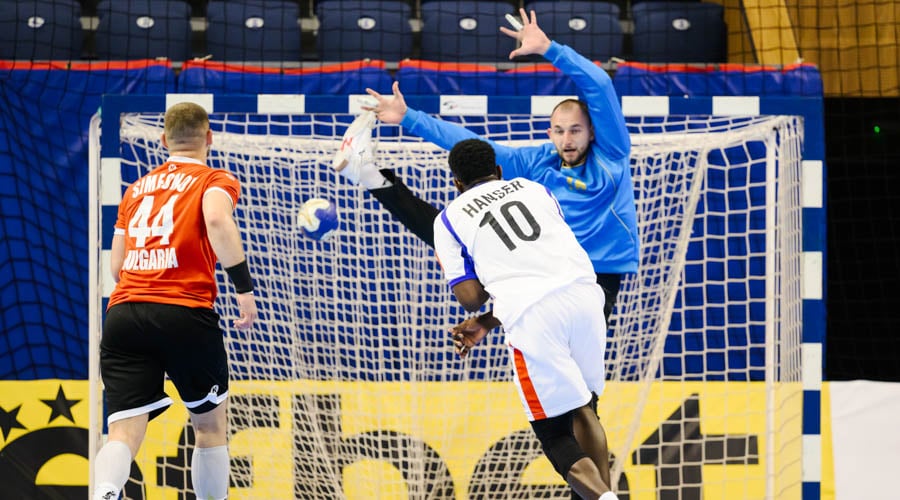 Four years ago, Cuba went down early against Georgia and could never recover, something they also experienced at Bulgaria 2023, as their starts have been slow. But by displaying excellent mental strength, Cuba avoided pitfalls and bounced back in quick succession, exerting the pressure required on their opponents.
It might have something to do with the experience, as five of the players in their roster are featuring either in Portugal or in Cuba, refining their skills in top European leagues.
Rodriguez, who stated in an interview for the Cuban media that he has legendary Germany left wing Uwe Gensheimer as his idol, has been himself playing in Portugal over the last few years, first at powerhouse Sporting CP, but also at Portimonense and ABC Braga.
"Our Federation has an agreement with some European clubs, and that really helps us become better and better, not as athletes alone, but also as persons. It is important for us, because it can really improve the status of Cuban handball," adds Rodriguez, who then returned to the Cuba locker room to continue celebrating a huge win.
Of course, Cuba have been trying to find their way in the last few years, after featuring eight times at the IHF Men's World Championship, with their best result dating back to 1999, when they ended up on the eighth position.
After finishing 20th in 2009, Cuba have failed to qualify for the world handball flagship competition, but might be back in style if this generation develops even further. Rodriguez is not alone in leading the side, as goalkeeper Magnol Fis, the All-Star shot-stopper at the 2019 IHF Men's Emerging Nations Championship, is the current captain of this side.
With a strong squad, which is also dazzling with its speed, Cuba have all the ingredients to play modern handball. The final at Bulgaria 2023 is a test which will exert serious pressure on them. But if they manage to snatch the title, then it could be the first step towards a stronger presence in the world of handball.