Atul shines at Bulgaria 2023 for India: "First time in Europe is a whirlwind for me"
29 Apr. 2023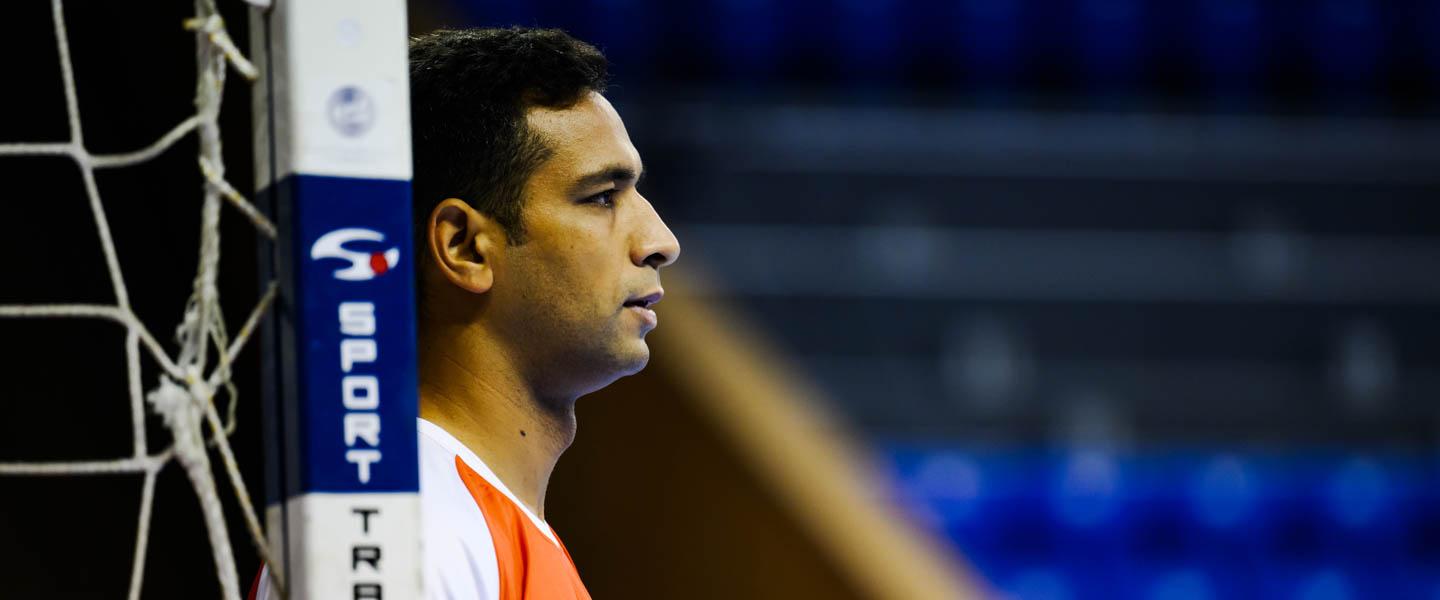 Four years ago, at the previous edition of the IHF Men's Emerging Nations Championship, India ended up on the ninth place in their maiden appearance in the competition, having won two games, against Ireland and Azerbaijan, in the Placement Matches 9-12.
This time around, India not only extended their winning run to four matches by securing two wins out of two games in the group phase, but they also became the first Asian side to clinch a place in the semi-finals of the competition.
With wins over Malta (33:31) and Andorra (26:23), India won their group at Bulgaria 2023 and delivered the best attacking performance so far in the competition, scoring 59 goals in two games.
But their defence has also been impressing, especially through goalkeeper Kumar Atul, who has the largest number of saves at Bulgaria 2023 after the group phase, 37, with an excellent 40.6% saving efficiency, which ranks him fourth in the standings.
"It has really been a humbling experience for me and for my teammates to be here. Actually, I am in Europe for the first time, this is the first time at the IHF Men's Emerging Nations Championship, and it has truly been a whirlwind at times," says Atul.
"Luckily, we won both our games and qualified for the semi-finals, a thing we believed in, but we had to fight really hard to achieve. It is not a job done for us; we want to win even more games because this is the only way we can be better and improve our experience."
Being in the top four in this tournament just sums up how much handball has improved in India after they made their return to the AHF Asian Men's Handball Championship in 2018 after a 23-year wait.
That time, they ended up on the 12th place, with the next edition they took part in, in 2022 in Saudi Arabia, seeing India finish 15th after a 25:21 win against Australia in the Placement Match 15/16.
But this did not deter India, which are really on an upward trend, and they delivered some excellent handball at times at Bulgaria 2023, against European sides with more experience in international matches, like Malta and Andorra.
While the results might come as a surprise for many, they are only a testament to how handball has been developing in India, the biggest country in the world in terms of the number of inhabitants. Last year, the Asian team debuted at the IHF Women's Junior World Championship, the IHF Women's Youth World Championship, and the IHF Women's Youth Beach Handball World Championship. They also had a team at the IHF Four-a-Side Wheelchair Handball World Championship in Egypt.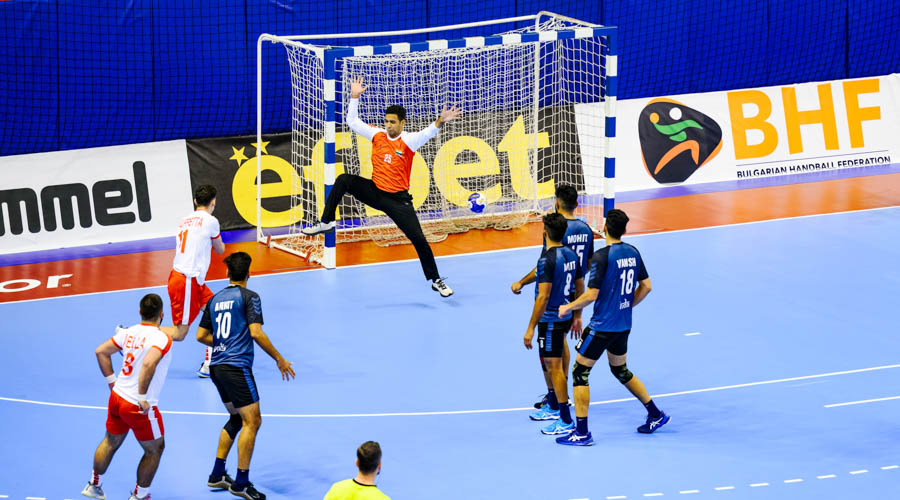 For Atul, who is a professional handball player in India, this has been a sobering experience, only adding to the layers of development already absorbed by the side over the last few years.
Having a huge selection pool makes no difference if certain areas are not improved, and this is what India have been working to develop over the last few years. If the results at Bulgaria 2023 are to be believed, they are on the right path.
"Handball is not as popular in India as cricket is, it is impossible to think about that, but it is true that we are getting there, slowly but surely, and having to play here, it is amazing. We won two games, we had our ups and downs, but I really hope to get better and better," says Atul.
Boasting the chance to fight for a medal is a huge achievement in itself, but India are a huge underdog in the last two days at Bulgaria 2023. Their first game is against Cyprus, a team which has its fair share of injuries but has vast amounts of experience. In the last game, they will face either Cuba or Bulgaria.
Yet Atul and the whole India side are just happy that they improved on the performance sealed at Georgia 2019 four years ago, while players have learnt how it is to feature in a major international tournament.
"This is a chance to improve, so we are grateful for every moment," adds Atul.
But how does the future look for the goalkeeper who really shined in the tournament, becoming one of India's most consistent and valuable players?
Atul went into the draft for the inaugural India Premier Handball League, a new competition which will become the strongest and the most balanced in India from a talent-wise point of view, and will ply his trade there.
This can only improve Indian handball in the future, as well as help young talent be nurtured. And, who knows, maybe India can become one of the teams to watch in the next decade.
They surely created a system which can thrive at the base of the pyramid, and with the team performing so well in international competitions, confidence can be boosted.