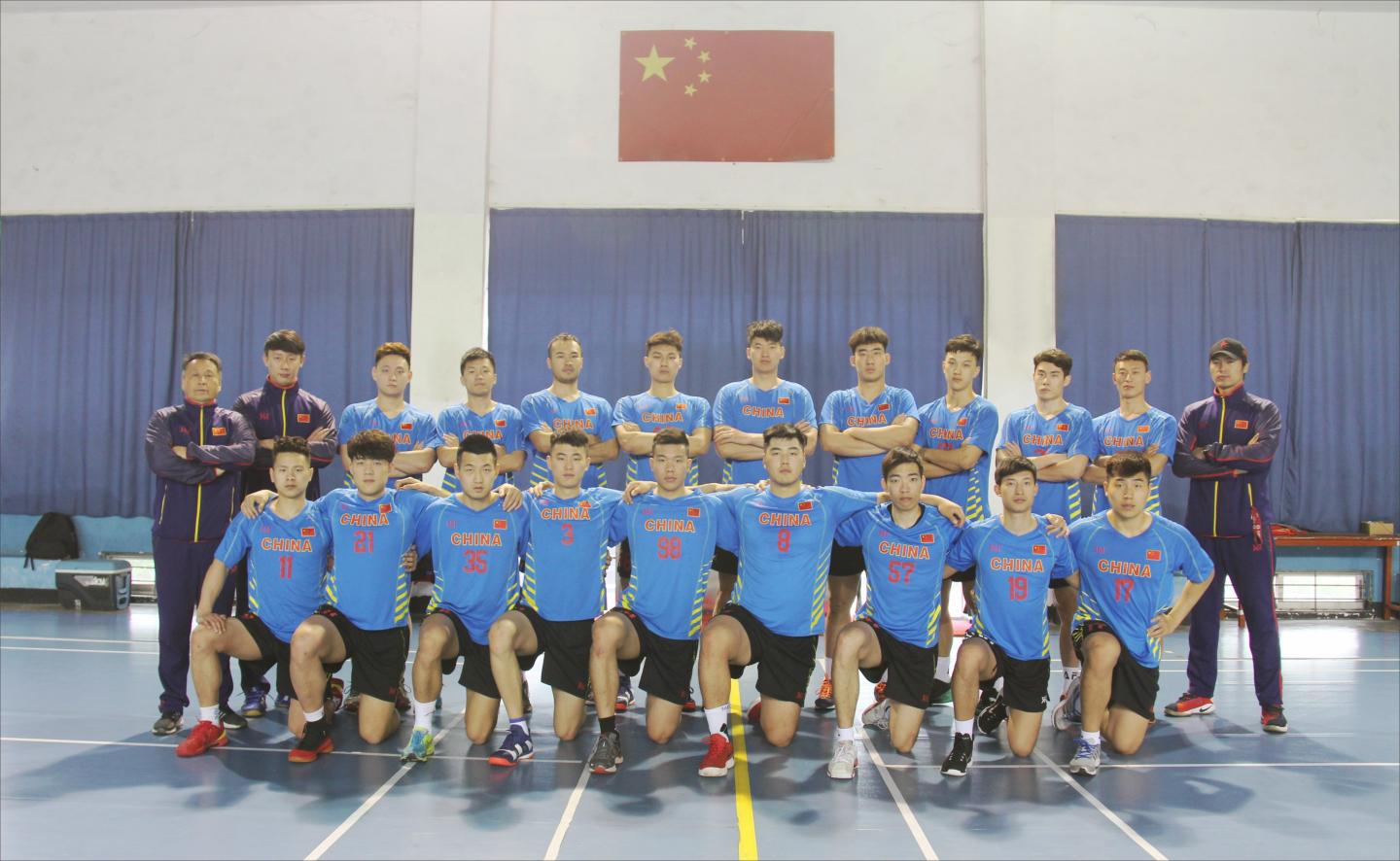 People's Republic of China
China
Team Info
Qualification for Georgia 2019: Wild Card
History at Emerging Nations Championship: 2015: 10th, 2017: 6th
PR of China are one of the few teams to have played both IHF Emerging Nations Championships, finishing 10th at the maiden edition in Kosovo in 2015 then climbing to sixth place in Bulgaria in 2017. Can China continue improving their performances at Georgia 2019?
The Chinese Handball Federation certainly hope that will be the case. With players that fall well under the required age for the Emerging Nations Championship, at an average age of 22, the squad that will travel to Tbilisi are the future.
The team is full of young athletes which the Chinese Federation highlights as having great potential and the right attitude to develop and lead the nation's rise in men's handball.
"They are feeling excited and looking forward to this tournament. The purpose of focusing on training these young athletes is to conduct the long-term development of our national handball and the preparation for future competitions," says the China team's assistant to the Head of Delegation, Yao Junjie.
"We hope our young athletes will gain valuable experience and confidence on the playing court by taking part in this tournament. What's more, we hope they can develop their knowledge and understanding of handball in future competitions, grasp the opportunity to grow stronger, and achieve more at a higher level."
China travel to the Emerging Nations Championship with more than the goal of achieving the best results possible and winning every match they can – they also hope to see how their preparation strategies and development measure up on an international stage. The team are aiming for their highest final ranking in the championship to date.
The squad are described as being in a stage of growth, though some individuals have already gained experience at the previous two Emerging Nations events. Others participated in the 2018 Asian Youth Championship for players aged under 20, finishing ninth overall.
The squad are part of a new generation being developed in Chinese men's handball, after the formation of a fresh group in February this year, under the guidance of head coach Zhu Xinchen. The young players have a leading role in the national programme, which follows a sustainable development model where the older, more experienced athletes guide the others.
"The new generation of our China national men's handball team will embrace different challenges, with a new image of being determined, persevering, united and hardworking," says Junjie. "Moreover, our team will do our best to make more splendid achievements and lay a solid foundation for the vigorous development of Chinese handball by learning, changing, innovating and integrating."
Group at Georgia 2019: Group A (Azerbaijan, PR of China, Great Britain, Colombia, Cuba, India)