Georgia

Coach: Nikola Maksimovic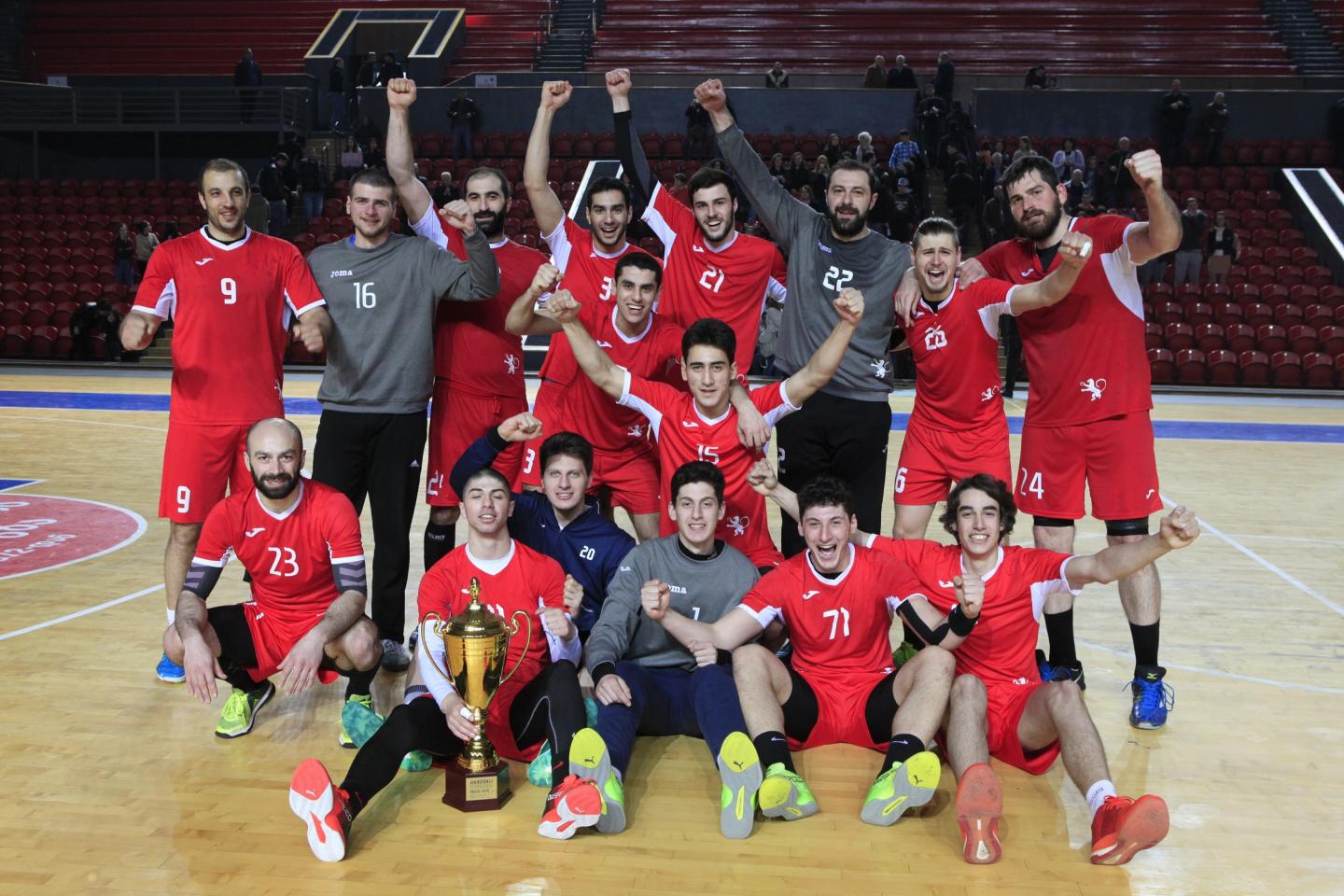 Georgia
Georgia
Team Info
Qualification for Georgia 2019: Tournament hosts
History at Emerging Nations Championship: 2015: DNQ, 2017: 8th
They are the hosts and one of the top-ranked sides from the 2017 IHF Emerging Nations Championship: Georgia are certainly a strong contender to take the title on their home court in Tbilisi on June 16.
On their debut at the IHF Emerging Nations, in 2017, Georgia finished eighth on the final ranking. With the three 2017 medallists not in attendance, and Luxembourg and Cyprus not participating due to their progression to phase two of the EHF EURO 2022 qualification, Georgia can take the court with the confidence of knowing they were one of the strongest teams at the previous edition.
Of the 2019 Emerging Nations participants, only China and Bulgaria placed ahead of Georgia in 2017. Georgia will meet one of those squads in the preliminary round, Bulgaria, along with Ireland, Malta, the USA and Nigeria.
Georgia are one of the more experienced sides at their home Emerging Nations Championship, having participated in European championship and World Championships qualifications as well as Challenge Trophy events steadily since the mid-1990s.
Most recently, they played EHF EURO 2022 qualification phase one, finishing second in their group behind Cyprus, ahead of Azerbaijan and Malta. They were unlucky to place second behind Cyprus, as their opponents won the decisive match by just one goal, 25:24. Alongside the close result versus Cyprus, Georgia defeated Malta 48:21 and Azerbaijan 30:25. As they will meet Malta in the preliminary round at the Emerging Nations, this result, achieved in January this year, is particularly promising for Georgia.
The 2019 IHF Emerging Nations Championship is the second major international event organised and hosted by the Georgian Handball Federation. Tbilisi was also the venue for the 2017 IHF Men's Youth World Championship won by France.

Group at Georgia 2019: Group B (Georgia, Bulgaria, Ireland, Malta, USA, Nigeria)