Azerbaijan

Coach: Rashad Huseinov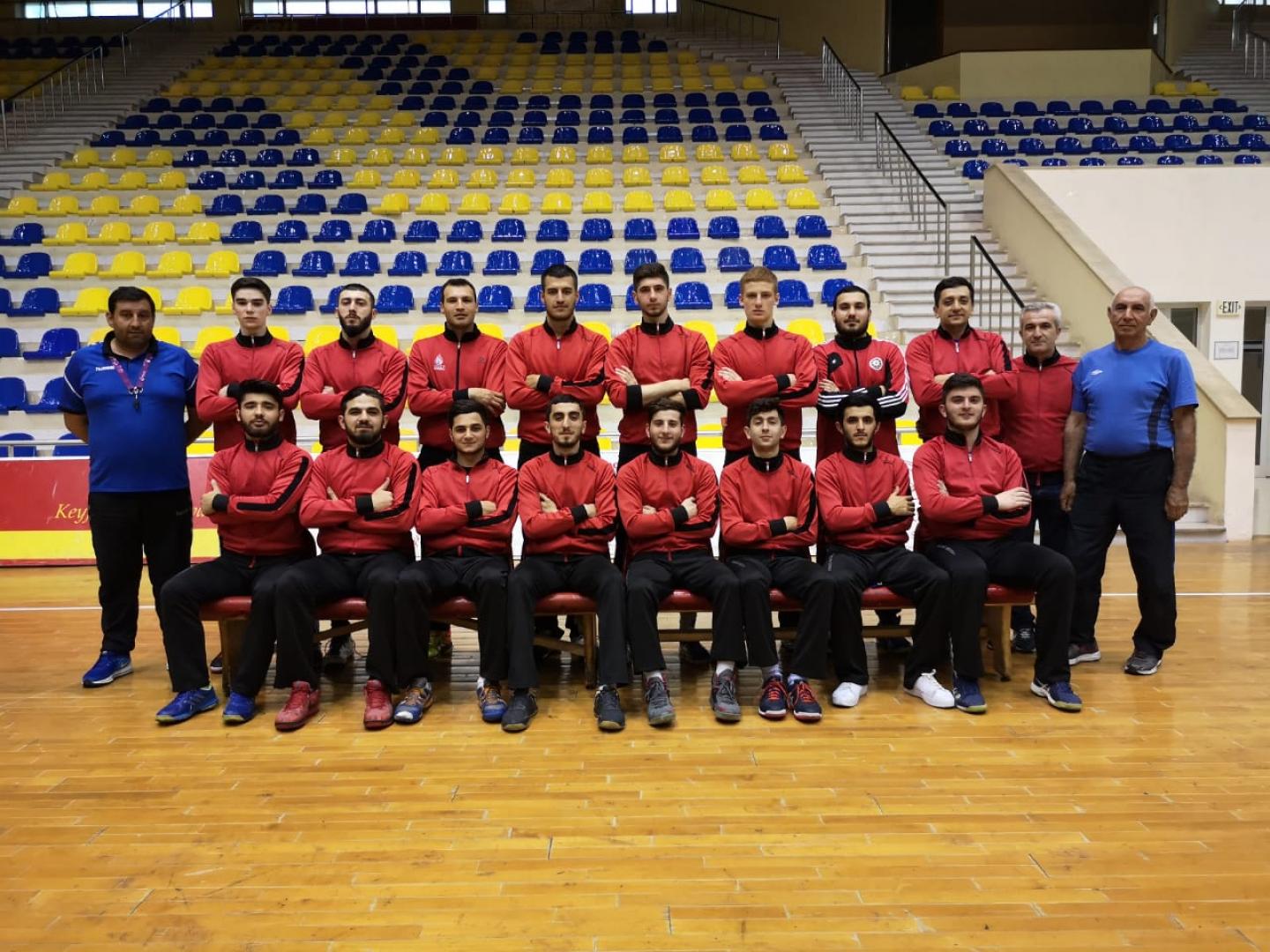 Azerbaijan
Azerbaijan
Team Info
Qualification for Georgia 2019: Participant in EHF EURO 2022 qualification phase one
History at Emerging Nations Championship: 2015: DNQ, 2017: 10th  
As part of the former Soviet Union throughout much of the 20th century, Azerbaijan has a long and strong history in handball. It was by way of military trained in Saint Petersburg that the sport was properly introduced in 1955, and many Azerbaijani handball players went on to win national club titles in the USSR – often with clubs based in their homeland – and even Olympic medals.
Handball is therefore considered a great tradition in Azerbaijan, so it may seem the team travelling to Georgia 2019 come from one of the most promising positions of any of these developing squads – but the nation have struggled to achieve results in international men's competitions.
Women's handball is more popular in Azerbaijan, and the women's team won the gold medal at the IV Islamic Solidarity Games in Baku in 2017. The men's squad also made their debut in the handball competition at the 2017 Islamic Solidarity Games, placing fifth. 
In January this year, Azerbaijan played EHF EURO 2022 qualification phase one on the path to the European championship. They placed third in their playing group, suffering defeats to Cyprus and Georgia but winning against Malta. The ranking of third was not enough to progress to the next round of the qualifiers, as only the top team proceeds. It was the first time Azerbaijan played this stage of qualification for the EURO since 2006, providing a boost in international experience for the squad.
Both Georgia and Malta will be on court at the Emerging Nations Championship, but Azerbaijan will not meet these familiar opponents, as they play from Group A alongside China, Great Britain, Colombia, Cuba and India.
It is the second IHF Emerging Nations Championship for Azerbaijan, who ranked 10th at the previous edition in Bulgaria.
Group at Georgia 2019: Group A (Azerbaijan, PR of China, Great Britain, Colombia, Cuba, India)