Nigeria win debutants' match for seventh
16 Jun. 2019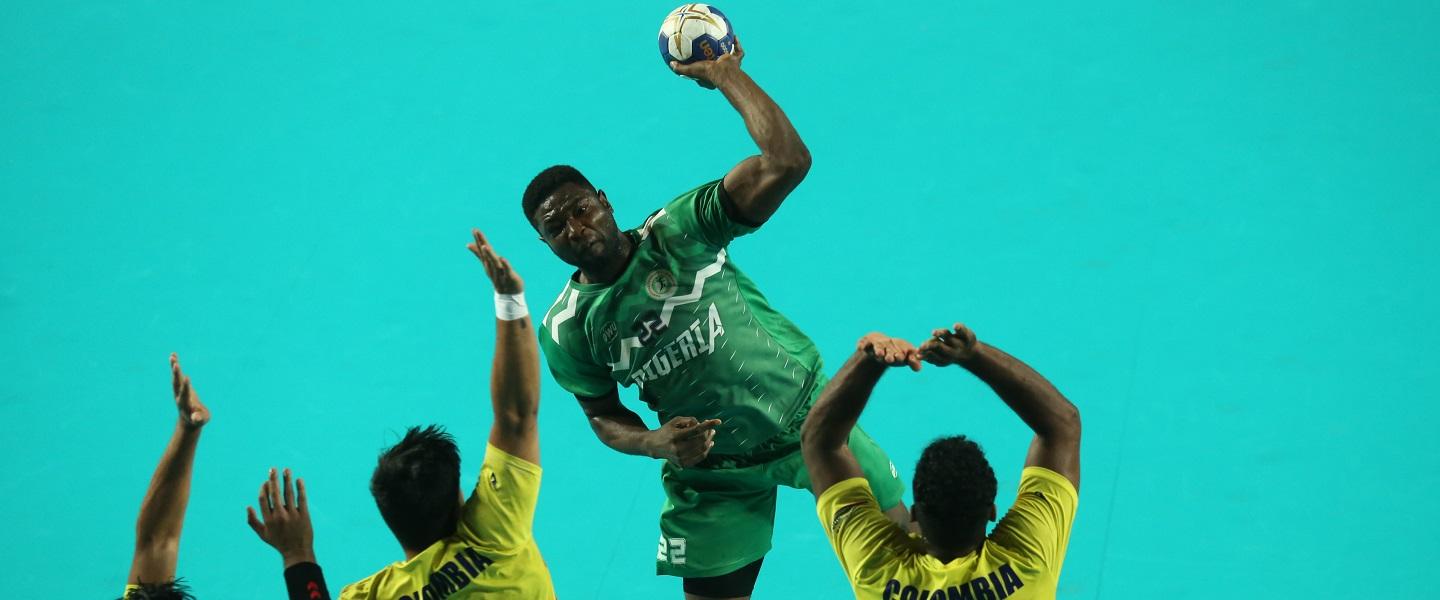 In the debutants battle for seventh place at the 3rd IHF Emerging Nations Championship, it was Nigeria who came out on top after a highly competitive game. Georgia 2019 was the first Emerging Nations Championship for both sides, and Nigeria and Colombia can therefore count their seventh and eighth place finishes as successes.
7/8 PLACEMENT MATCH
Nigeria vs Colombia 33:31 (20:15)
It was an exciting match to decide seventh place at Georgia 2019, with Colombia pulling off a comeback from a deficit as large as eight goals in the first half for an exciting finish to the match. With three minutes to play, Nigeria had the edge at 31:28 but there was still time for Colombia to close the gap.
The match was decided with a long-distance goal from Usman Sulaiman, who pulled Nigeria in front by four goals in the 59th minute, creating a clear enough distance for the African side to feel secure before the buzzer. Colombia added two more goals after that, but it was too late to equalise.
Nigeria had the stronger start and pulled ahead to lead 7:3 at the 10-minute mark then 12:5 after the first quarter. Colombia finished the first period well and in the 35th minute came within three goals, 20:17. At the 40th minute, a goal from Sebastian Restrepo – one of his total of nine – closed the gap to one, 23:22.
The last period of the game was highly competitive, but Nigeria always maintained their edge.
Nigeria's stand-out individuals were Phillip Igwe Kalu, who scored 10 goals, and goalkeeper Oladunjoye Adamolugbe, who made eight saves at 61%.
Players of the match:
Nigeria: Phillip Igwe Kalu
Colombia: Sebastian Restrepo