India clinch ninth place with victory over Azerbaijan
16 Jun. 2019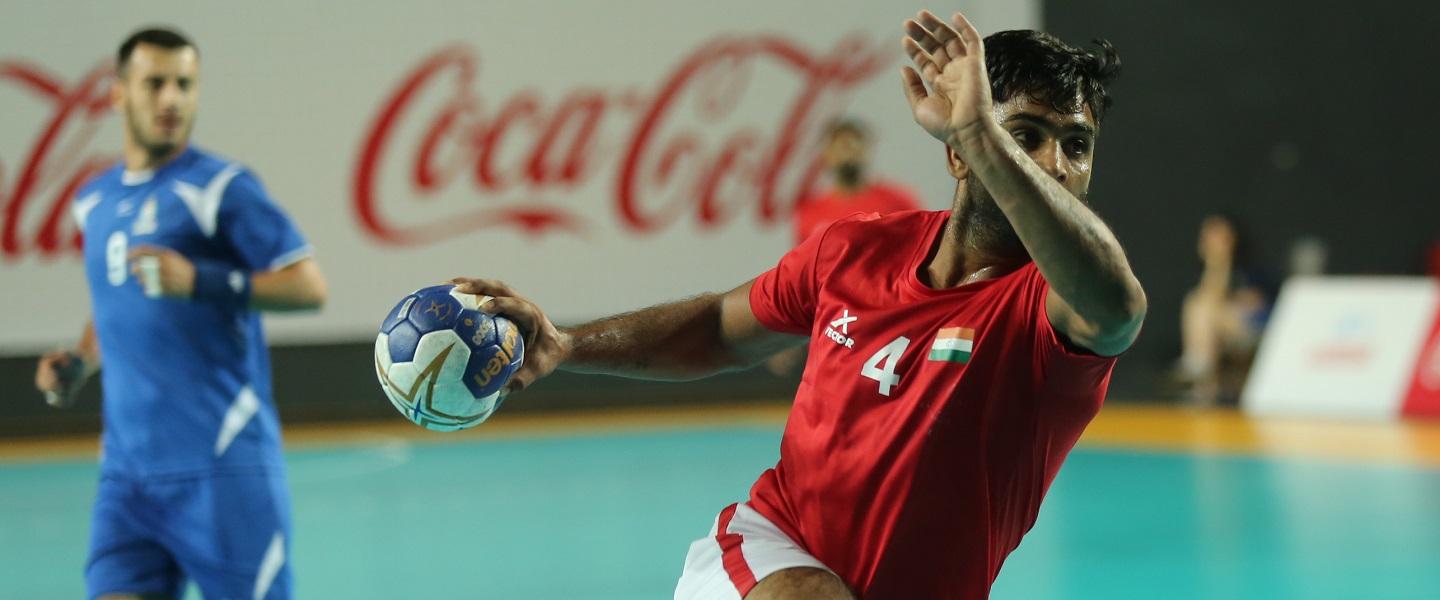 India secured their second win at the 3rd IHF Emerging Nations Championship and with it ninth place on the final ranking. The Asian team defeated Azerbaijan by a decisive 18 goals, leaving the European side to finish 10th.
While it is India's first Emerging Nations Championship, Azerbaijan equalled their result from the previous edition in Bulgaria in 2017.
9/10 PLACEMENT MATCH
Azerbaijan vs India 28:46 (13:18)
Led by strong individual games from their key players, India were in control of the second placement match on the final day at Georgia 2019 from the first whistle to the last. Ankit tallied a total of 11 goals, while Happy scored 10 and Devinder Singh contributed nine to the victory.
For Azerbaijan, Sabir Nazaraliyev added another eight goals to his overall tally, thereby moving up to 64 goals at the event. Nazaraliyev is now first on the top scorer ranking but will need to wait until the last games to find out whether the takes the crown – particularly Great Britain's bronze-medal clash versus Bulgaria, as his closest rival is Sebastian Edgar, with 58 goals ahead of the 3/4 play-off.
After a level first 10 minutes India took command of the game, moving the score from 4:5 to 12:8 in the 20th minute. The match was far from decided with a five-goal score line at half-time, but when India hit an advantage of 10 just seven minutes into the second period the outcome was clear.
Azerbaijan did not decrease the deficit again and India cruise to the victory.
Players of the match:
Azerbaijan: Kamil Mammadzadeh
India: Happy