Battle for the title: Who's perfect run will end?
16 Jun. 2019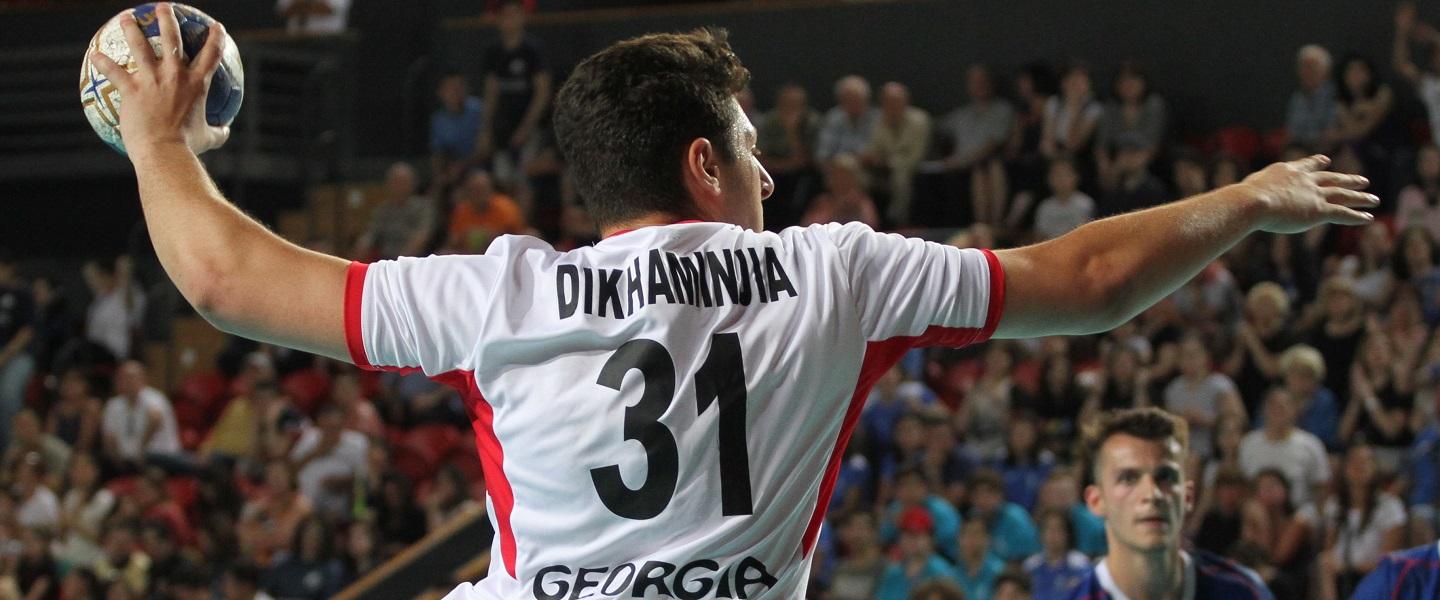 The 3rd IHF Emerging Nations Championship title will be decided between two teams that have so far enjoyed perfect runs through the tournament: Cuba and hosts Georgia. Both teams have won all of their matches so far at the 2019 edition, but one record will end on Sunday evening in Tbilisi Sport Palace when a new champion is crowned.
Before the final, Great Britain and Bulgaria will fight for the bronze medal. Places five to 12 will also be defined through a series of placement games, all of which will be live streamed on the official YouTube page of the Georgian Handball Federation.
FINAL
Cuba vs Georgia
Tbilisi Sport Palace, June 16, 20:00 local time
Georgia and Cuba both arrive at the title match following exciting wins in their respective semi-finals. While Georgia took a decisive 28:21 victory over Great Britain after a tight game that saw them storm to a clear advantage in the final 10 minutes, Cuba played an extra-time match versus Bulgaria and came out on top after a nerve-wracking end.
The fact that Cuba had to play extra time, as well as the later semi-final, is already a positive for Georgia, who will take the court more rested. Georgia also have a deeper squad, while Cuba had to rely largely on their starting side to win the semi-final. However, Cuba gave a taste of what they are capable of in their strongest moments and Georgia should never underestimate the power of the Pan American team.
Cuba streaked to a 9:2 advantage in the opening minutes versus Bulgaria, completely shocking their European opponents. Bulgaria fought back to level and the game was sent into extra time, where Cuba seemed to re-find their composure and took control in the additional 10 minutes. With such a clear lead early on, Cuba may have relaxed a little too soon – which was certainly an error, but also shows that they may still have power yet to be seen when they are completely focused for the entire match.
Goalkeeper Magnol Suarez Fiss confirmed that his team were not at their best throughout the entire 60 minutes:
"We're not so satisfied because we weren't ready for today's game. We will work harder for tomorrow and I hope to win the championship."
For Georgia, focus has not been a problem. The hosts have pushed through every minute of every match to arrive at the final as worthy contenders for the trophy to be decided in front of their home crowd. They are in form and confident, and their clash versus Cuba promises an interesting contest.
"I'm proud of my team. In the first half we made many mistakes," said Georgia back Giorgi Tskhovrebadze after the semi-final. "We tried harder in the second half and we won."
For both teams, it is the first IHF Emerging Nations Championship final. Georgia played the previous edition of the event, placing eighth in 2017, while Cuba are on debut in the competition – though no one watching them would guess the team lack any experience.
Both squads can count on a solid back court, reliable wings and some of the best goalkeepers in the competition. Georgia's Zurab Tsintsadze and Shota Tevzadze are the two first-ranked regarding percentage, with 47% and 46%, respectively. Cuba's Suarez was the player of the match in his side's semi-final – and for good reason. Though he took some time to come into the game, Suarez was the key in the final stages with an impressive tally of 18 saves. He is third on the overall ranking for number of saves, with a total of 74.
Great Britain and Bulgaria aim to take last prize
Prior to the final, Great Britain and Bulgaria will fight for the bronze medal. Both squads have already achieved their highest ranking in history at the Emerging Nations Championship. Bulgaria went from 11th in 2015 to fifth in 2017, while Great Britain placed ninth in 2015 then 11th in 2017.
It is difficult to recover from the disappointment of a semi-final loss, but both teams certainly want to avoid leaving Georgia empty-handed. They will play for the last medal up for grabs at 18:00 local time.
"We are so happy that we are playing these decisive games against such good opposition, because that's what's going to make us go forward and improve," said Great Britain coach Ricardo Vasconcelos after the semi-final versus Georgia. "We have a battle to fight tomorrow and we're going to do our best."
Rankings five to 12 to be confirmed
Alongside the medals, places five to 12 will also be decided on Sunday June 16. The schedule for the placement round is as follows:
11/12 placement match: Malta vs Ireland – 10:00 local time
9/10 placement match: Azerbaijan vs India – 12:00 local time
7/8 placement match: Nigeria vs Colombia – 14:00 local time
5/6 placement match: P.R. of China vs USA – 16:00 local time