Hosts Georgia book first final spot
15 Jun. 2019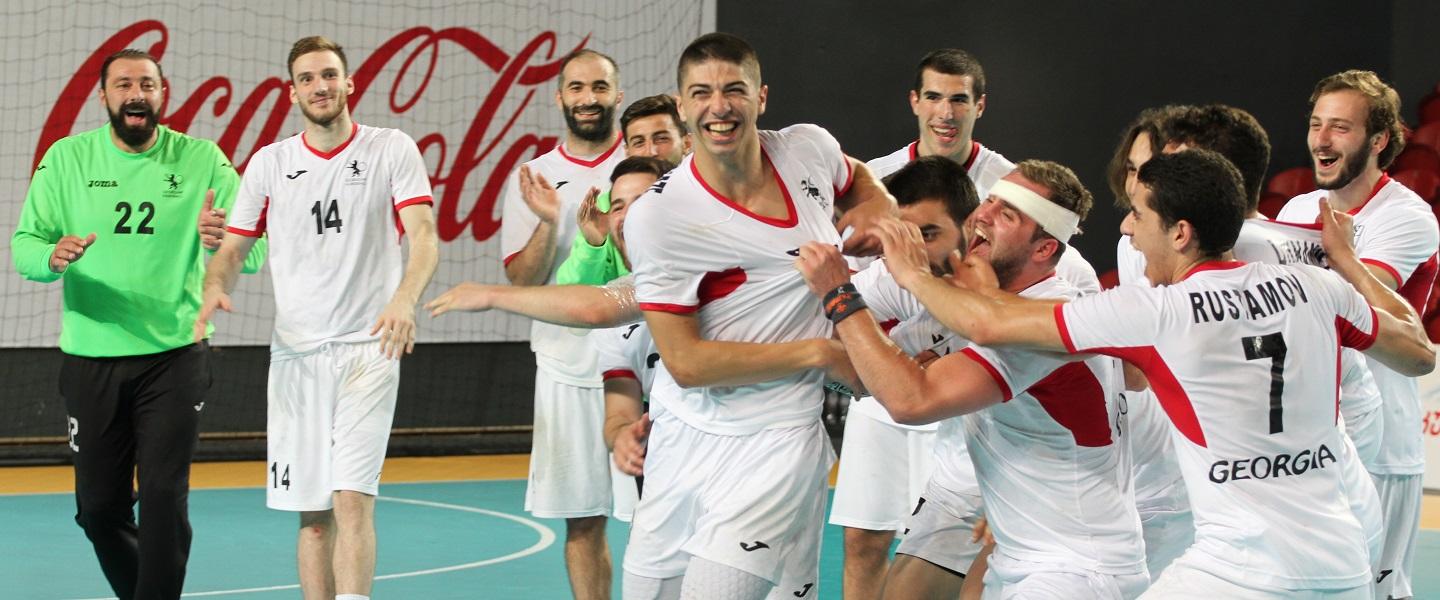 Georgia became the first finalists at the 3rd IHF Emerging Nations Championship after an exciting semi-final on Saturday evening in Tbilisi Sport Palace. The hosts defeated Great Britain by seven goals to qualify for the trophy match, while Great Britain will play for bronze.
Both teams will learn their opponents for the last games of the championship later on Saturday night, following the Cuba versus Bulgaria semi-final.
SEMI-FINAL
Georgia vs Great Britain 28:21 (13:10)
The opening semi-final at the 3rd IHF Emerging Nations Championship delivered an exciting contest that reflected what was at stake: a ticket to the title-deciding match to be played on Sunday evening. For both teams, it was the first semi-final in their history at the event, and therefore the first chance to reach the trophy game.
While Georgia have cruised through the home championship with a record of only victories, Great Britain have become stronger and stronger as the tournament progressed – and the result was there to see. Until the last 10 minutes, Great Britain proved a tough rival for Georgia, and the game was played at a fast pace with solid defence and goalkeeping performances.
Though Great Britain trailed from the 13th minute on, they always threatened to close the gap and Georgia could never afford to relax. Right back Giorgi Tskhovrebadze was in top form for the hosts early on, scoring the first six of his eight goals off the same number of attempts in the opening 20 minutes.
While Georgia keeper Shota Tevzadze finished with a total of 14 saves at 41%, it was Great Britain's Owen Insou who had the better opening. But as the match progressed, it became clear it would be a difficult task for Great Britain to level the score, as they simply could not shake the difference.
After a three-goal advantage at the break, Georgia held a steady two- to four-goal lead – and they left no doubt in the last 10 minutes as they dominated that period. The game was won before Khazein Rustamov scored for 27:20, but it was then the vocal crowd in Tbilisi Sport Palace really began to celebrate their team's place in the final.
Players of the match:
Georgia: Giorgi Tskhovrebadze
Great Britain: Brian Negrete Lindsa