USA join China in 5/6 play-off
15 Jun. 2019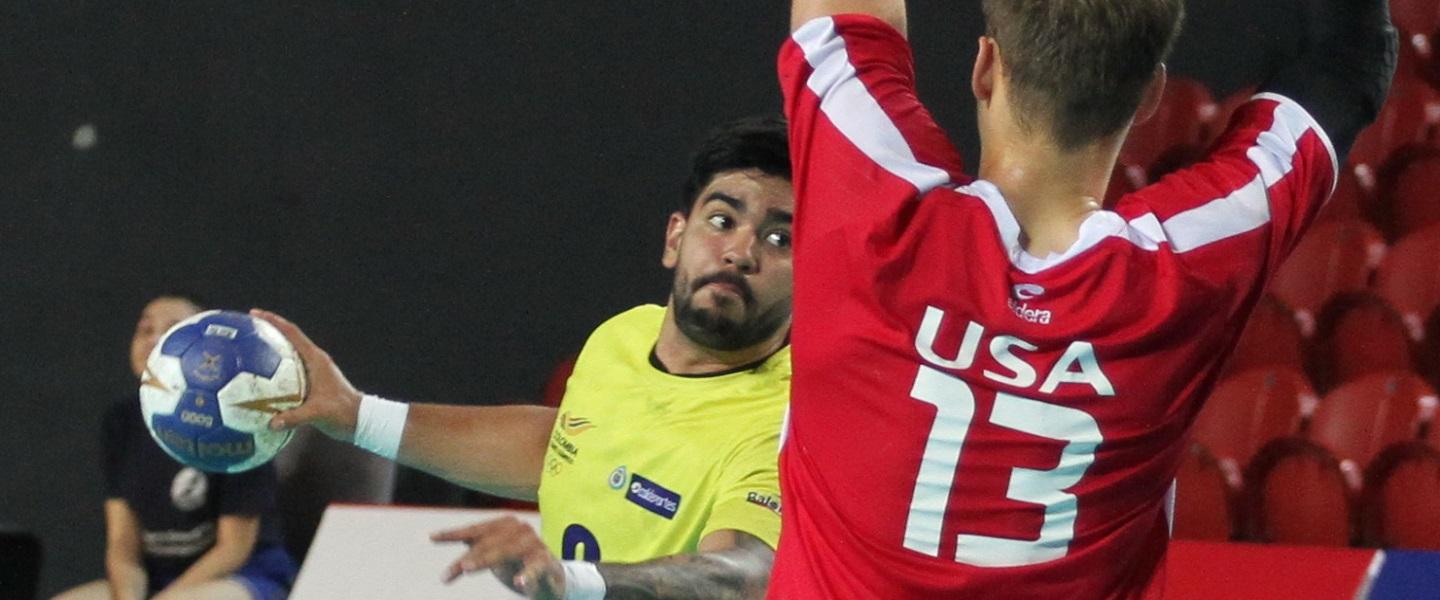 The USA defeated Colombia by 10 goals to book their place in the 5/6 play-off at the 3rd IHF Emerging Nations Championship, where they will meet P.R. of China on Sunday 16 June. It was a commanding win for the USA, who took the lead in the 13th minute and never looked back from that point.
After the loss, Colombia will take on Nigeria in the battle for seventh place.
5-8 PLACEMENT ROUND
USA vs Colombia 42:32 (22:18)
It was a solid game all around that brought USA their fourth win at Georgia 2019 and secured their spot in the 5/6 play-off on Sunday, with every court player apart from one making their way onto the score board during the 60 minutes. Goalkeepers Rene Ingram and Nicolas Robinson enjoyed strong performances, with a combined total of 16 saves including three penalties – two from Ingram, one from Robinson.
Five USA players reached an individual tally of more than six goals, with left back Aboubakar Fofana top scoring on eight. For Colombia, William Romero Diaz contributed 10 goals.
Colombia scored three before the USA found the goal for the first time. It was not the first time at the Emerging Nations Championship that the USA fell behind in the opening minutes and left themselves with work to do in order to decrease the deficit, but they responded well and claimed the upper hand by the time the clock hit 13 minutes.
After that Colombia held on to a level score line for only a few minutes before the USA began to pull further in front. By half-time, the USA were in command with a four-goal advantage. Colombia switched their defensive system, trying an offensive 5-1 formation, but they could not control the combinations of the back court with the line players.  
The USA had victory in their sights at 32:25 in the 45th minute, and as they stayed in front by nine goals with six minutes on the clock, the outcome was clearly decided.
Players of the match:
USA: Andrew Donlin
Colombia: William Romero Diaz