Cuba cruise to fifth straight win
13 Jun. 2019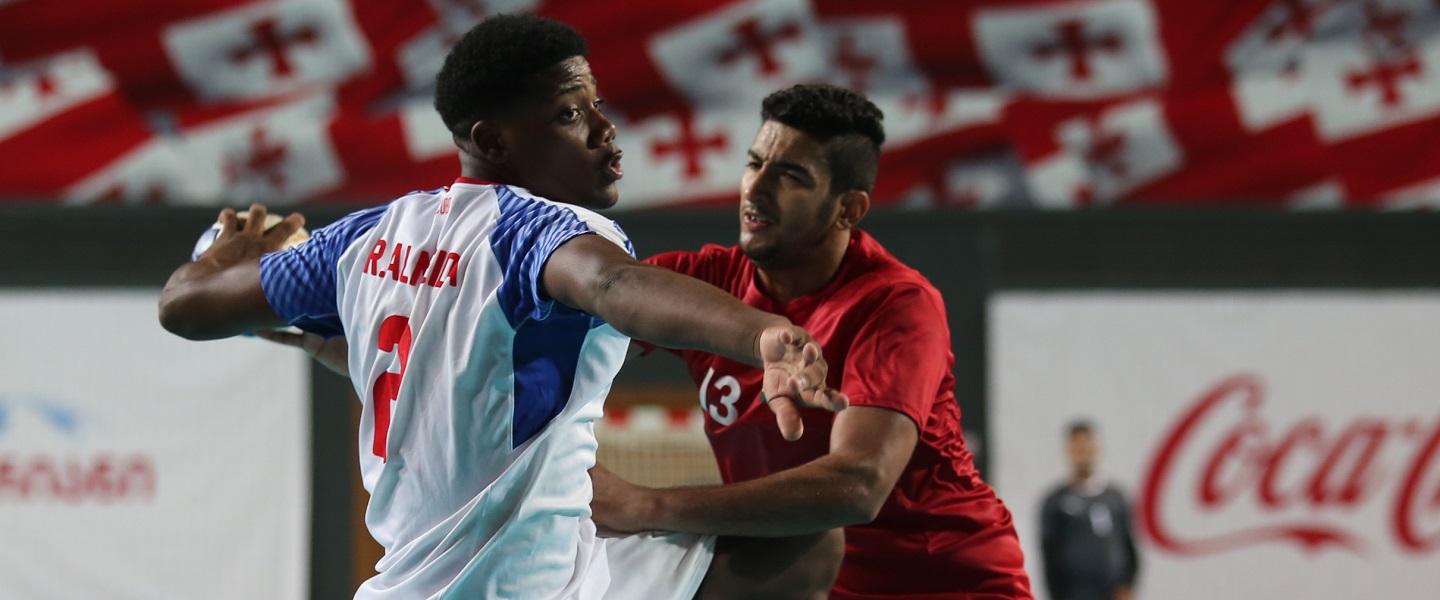 Group A winners Cuba had little trouble maintaining their perfect record at the 3rd IHF Emerging Nations Championship, as they took a fifth victory from five matches played so far at Georgia 2019.
GROUP A
Cuba vs India 40:29 (19:12)
With first place on the table already secured, Cuba had no reason to push their players too hard. Coach Luis Enrique Delisle Sese therefore started with his second team on court, resting his key players ahead of the semi-finals on Saturday.
India entered the court determined to record their first win at the Emerging Nations Championship. The Asian team kept the game level through the opening 20 minutes while Cuba's players – who had not been on court as much as their starting seven – took some time to find their rhythm. But after 9:9 in the 18th minute, Cuba were completely in command.
Cuba created a seven-goal advantage by the end of the first 30 minutes, helped by a 35% save rate from goalkeeper Adan Martinez Calzado. With nine goals, Fredy Lafortan Lores led the Pan American team's attack.
In the second period, coach Delisle Sese changed his line-up for mostly the starting side. By the time they retired to the bench at the 45-minute mark, the advantage was clearly on Cuba's side with a nine-goal difference at 31:22 – deciding the two points long before the whistle.
Players of the match:
Cuba: Fredy Lafortan Lores
India: Devinder Singh