Great Britain claim last semi-final spot
13 Jun. 2019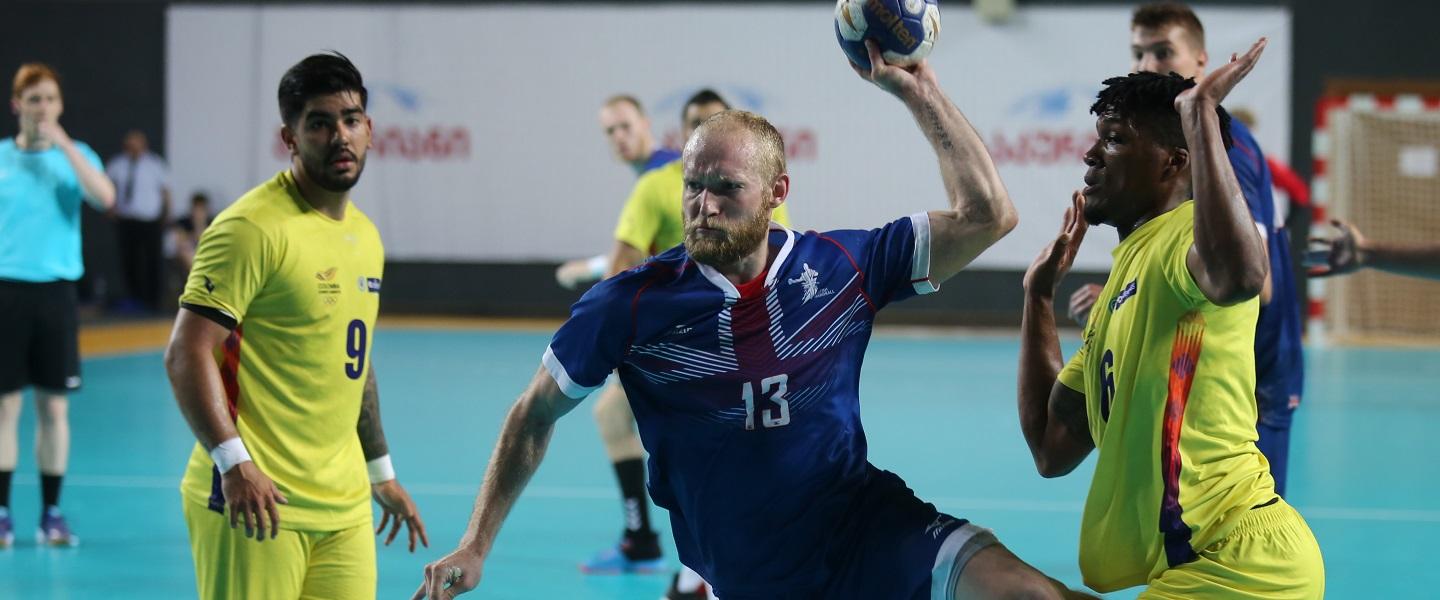 The second round five clash at the IHF Emerging Nations Championship was the most important of the day, with the last semi-final place to be decided based on the result – and it was Great Britain who celebrated the crucial win that took them through to the penultimate stage.
The result means that Great Britain finish second behind Cuba, while China secure third place and Colombia will stay in fourth. Azerbaijan are set in fifth and India place sixth in Group A.
GROUP A
Great Britain vs Colombia 27:23 (13:8)
After China won the opening match of the day versus Azerbaijan, Great Britain entered the game in a far more favourable position than Colombia. In the case that China, Great Britain and Colombia all finished on six points, Great Britain could afford to lose by three goals and still proceed to the semi-finals.
However, in the end, they did not need to count the goals against them too carefully, as Great Britain finished with a clear victory.
It was Great Britain's stronger defence that decided the game, particularly the performance of goalkeeper Owen Insou. Insou was particularly important in establishing Great Britain's advantage in the first half, as he made eight saves at 53% in the first 20 minutes. At that point, the European team were in front 8:7, and they allowed Colombia just one more goal in the half while they steamed ahead to lead by five at the break.  
Colombia goalkeeper Julian Alberto Villa Arango also had an impressive performance early in the game in particular. At the 17th minute, he matched Insou's save rate of 50% before his side began to fall behind.
In the second period, Great Britain only needed to hold on to their advantage. After they increased the gap to eight goals, 21:13, in the 42nd minute, it was clear they still had the momentum. Insou made his final save of the game off a penalty, 26:19, as the last five minutes began, before leaving the court for Craig Mcclelland to step into the goal.
The top scorer of the match was Sebastian Edgar, who is also the current top scorer in the competition overall. With his 10 goals, Edgar maintained his place in first on this ranking, with a total of 51 over the five preliminary round games.
Players of the match:
Great Britain: Joshua Da Silva
Colombia: Carlos Daniel Alvarez Arang