China open round five with clear win
13 Jun. 2019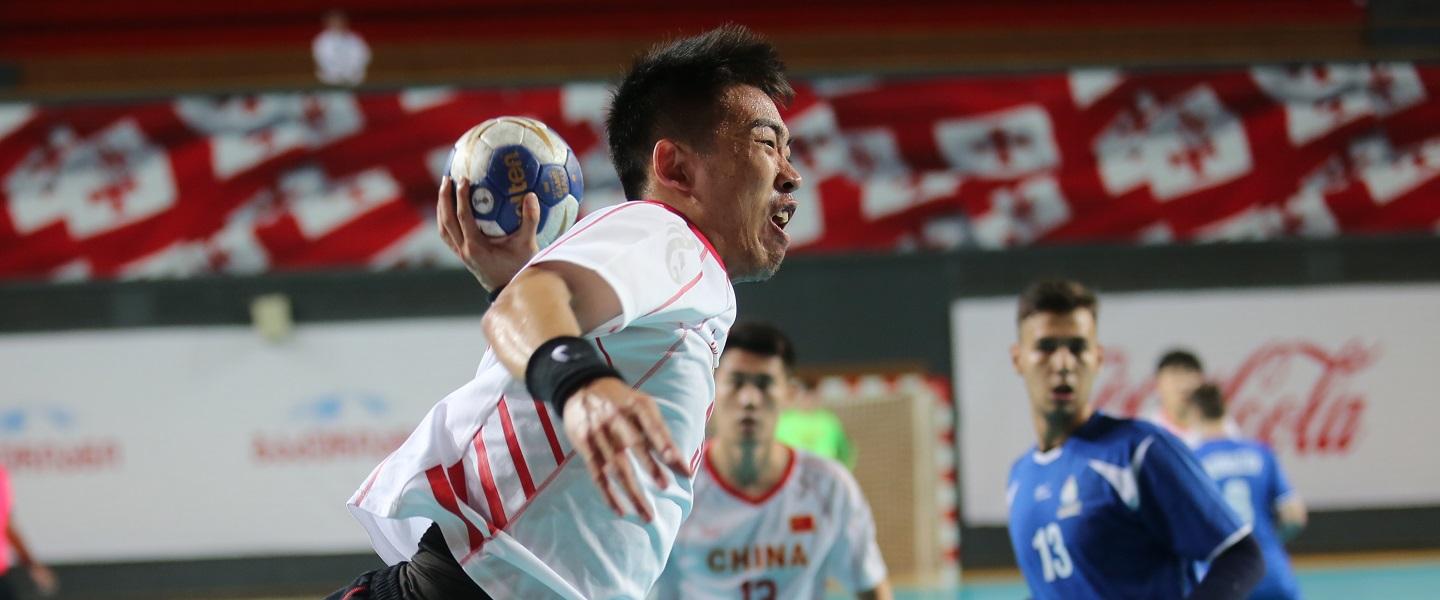 People's Republic of China collected their third victory in the first match of round five at the 3rd IHF Emerging Nations Championship, defeating Azerbaijan by nine goals to move up to six points on the table. Azerbaijan remain on two points and are certain to finish fifth in the group.
GROUP A
P.R. of China vs Azerbaijan 35:26 (17:12)
It took 10 minutes for China to claim the upper hand, but once they did, the match belonged entirely to the Asian side. Unlike in previous matches where they fell behind before mounting a comeback, Azerbaijan could never close the gap and the two points were decided long before the buzzer sounded in Tbilisi Sport Palace.
Azerbaijan were once again led by a strong attacking game from Sabir Nazaraliyev, who tallied 10 goals at the final whistle. For China, Zheng He, Zhaopeng Li and Shuang Li were the top scorers with seven goals apiece.
A key factor in China's win was the performance of keeper Quan Wang, who saved 18 shots at 43%.
The score stayed close through the first 10 minutes before China took control. After 15 minutes, China had edged ahead 8:6 and at the break they had a secure five-goal lead. Azerbaijan held on to that same score line for some time before China pulled away more clearly in the final 15 minutes.
China now await the results of the Great Britain versus Colombia match to learn their final position on the Group A table, while Azerbaijan are sure to finish fifth. Azerbaijan count two points in their account from one victory, over India, so even if India defeat group winners Cuba in the last Group A clash, they cannot pass Azerbaijan.
Players of the match:
China: Zheng He
Azerbaijan: Sabir Nazaraliyev