Great Britain win important battle for two points
12 Jun. 2019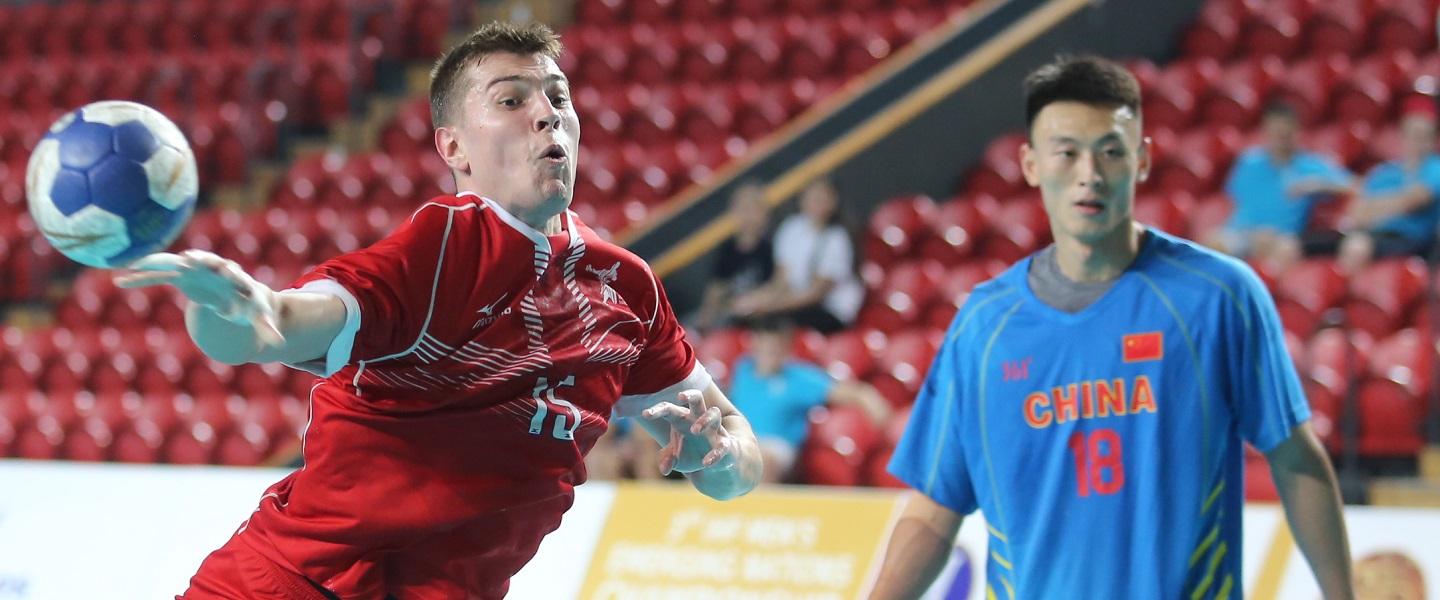 The second match of round four for Group B at the 3rd IHF Emerging Nations Championship saw a close fight for an important two points, with Great Britain coming out on top. With the victory, Great Britain moved up to six points in second place behind Cuba, who are sure of a place in the semi-finals and leave just one Group A ticket to the penultimate stage available.
GROUP A
Great Britain vs P.R. of China 28:23 (12:12)
With both teams equal on four points ahead of the clash, the match was an important one regarding preliminary round ranking and a possible semi-final ticket. The passionate contest on court reflected that fact, with the teams playing a level game through to the last 12 minutes when the eventual victors began to take firm control.
Great Britain relied on a strong game from back Sebastian Edgar, who contributed 12 of their goals. Alongside Edgar, only five other Great Britain players made it onto the score board. Once again, goalkeeper Owen Insou played an important role for his side, making 11 saves including a penalty in the 52nd minute that kept Great Britain a four-goal edge, 24:20, in a crucial moment.
China's efforts were more shared, as coach Zhu Xinchen rotated extensively throughout the match. China's keeper, Quan Wang, also had a great game, saving two penalty shots.
After China held the upper hand through most of the first half, though it was always a narrow difference, Great Britain levelled in time for the break and set themselves on course to take the lead in the second period. By the 41st minute, Great Britain had created an 18:15 advantage. China came close to equalising again, at 21:20 in the 48th minute, but Great Britain did not allow them to level and the win was secured when Ollie Tyler scored for 27:22 two minutes before time.
Players of the match:
Great Britain: Sebastian Edgar
P.R. of China: Shuang Li