Pan American clash headlines day three
09 Jun. 2019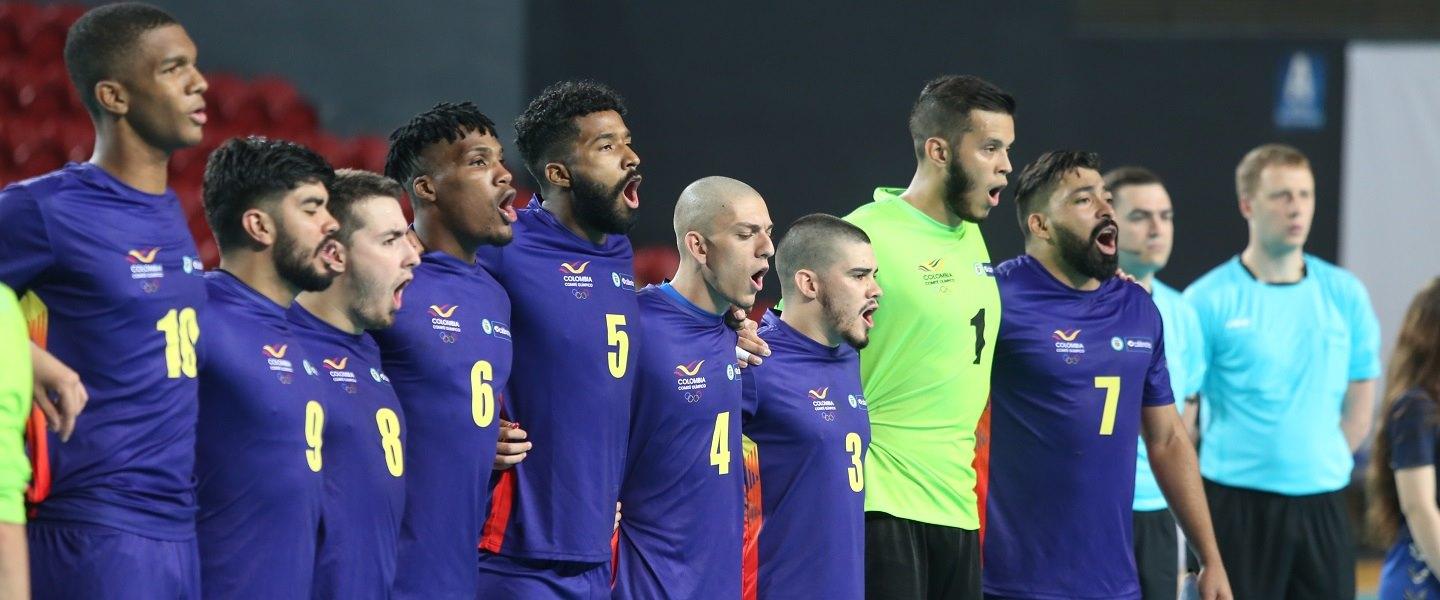 Group A leaders Cuba hope to keep their perfect record alive when they meet Colombia in the feature match of round three at the 3rd IHF Emerging Nations Championship on Sunday 10 June. Before Colombia and Cuba take the court, Azerbaijan and Great Britain will open the day. India and P.R. of China will wrap up round three for Group A, after which Group B's round three schedule begins.
In Group B, the USA will meet Malta, Ireland will take on the hosts Georgia and Nigeria will play undefeated Bulgaria.
GROUP A
Feature match: Colombia vs Cuba
Tbilisi Sport Palace, 12:00 local time
They are close to being neighbours, but Colombia and Cuba's history against each other is short. The Pan American sides have rarely played at the same tournament, with Cuba enjoying a long period of dominance at the Pan American Championship from 1979 to 2000, while Colombian handball was still in its infancy.
During that time Cuba won eight consecutive continental titles, before finally being thrown off their throne by Argentina in 2000. Since then, Cuba have participated in the Pan American Championship only twice, ranking third in 2008 and fourth in 2010. The only Pan American Championship both Cuba and Colombia attended was in 1998, where Colombia placed eighth while Cuba raised the trophy.
Handball in Colombia has only become more established in the last five years. Their national team played both the 2016 and 2018 editions of the Pan American Championship after a lengthy gap in participation – the last event they attended before 2016 was in 2002.
Cuba and Colombia also both played the 2018 Central American and Caribbean Games, which Cuba won. Colombia placed fifth at that event. The teams won their respective regional Emerging Nations Championship to reach Georgia 2019.
Given their greater experience and the fact that they enter the round three clash at the top of the table after an undefeated campaign, Cuba appear the favourites to win this encounter. However, Colombia appear capable of presenting a challenge and given the similar playing styles and comparable physical size of the squads, it seems a great fight for the points can be expected.
After a defeat in their first clash versus P.R. of China, 25:28, debutants Colombia recovered to take their first Emerging Nations Championship victory in history in round two. Colombia beat Azerbaijan 35:30, and coach Fernando Gonzalez Gutierrez was happier with his team's improved performance: "Our team was more concentrated today, played better in attack and defence, and was fast on the [fast] breaks."
Cuba opened their Emerging Nations campaign with a 35:27 win versus Great Britain, before beating China 30:24 after a close match until the final minutes.
Georgia and Bulgaria aim to extend unbeaten runs
Before Colombia and Cuba take the court for their clash at 12:00 local time in Tbilisi, Azerbaijan and Great Britain will open day three of competition at 10:00. Both teams have collected one victory so far, sitting with two points on the table. The last Group A match of the day will see India aiming for their first victory versus P.R. of China, who will hope to return to winning form after the defeat to Cuba on Sunday.
In Group B, the USA also aim to recover from a round two loss when they take the court at 16:00 local time. Playing against Malta, who have suffered clear defeats in both games at the Emerging Nations Championship, the US are the favourites to record the win and take their points tally to four.
Hosts Georgia will aim for their third straight win at 18:00, when they meet Ireland in what is bound to be an entertaining match given how Ireland have pushed their opponents so far. Despite losses to the USA in round one and Nigeria in round two, Ireland have made it clear they are to be taken very seriously and that it is unwise to count any clear advantage against them as assured.
The final match on Monday will see Nigeria meet Bulgaria, with Bulgaria also chasing their third straight win while the African team aim to add a second.