Unbeaten Cuba through to semi-finals
12 Jun. 2019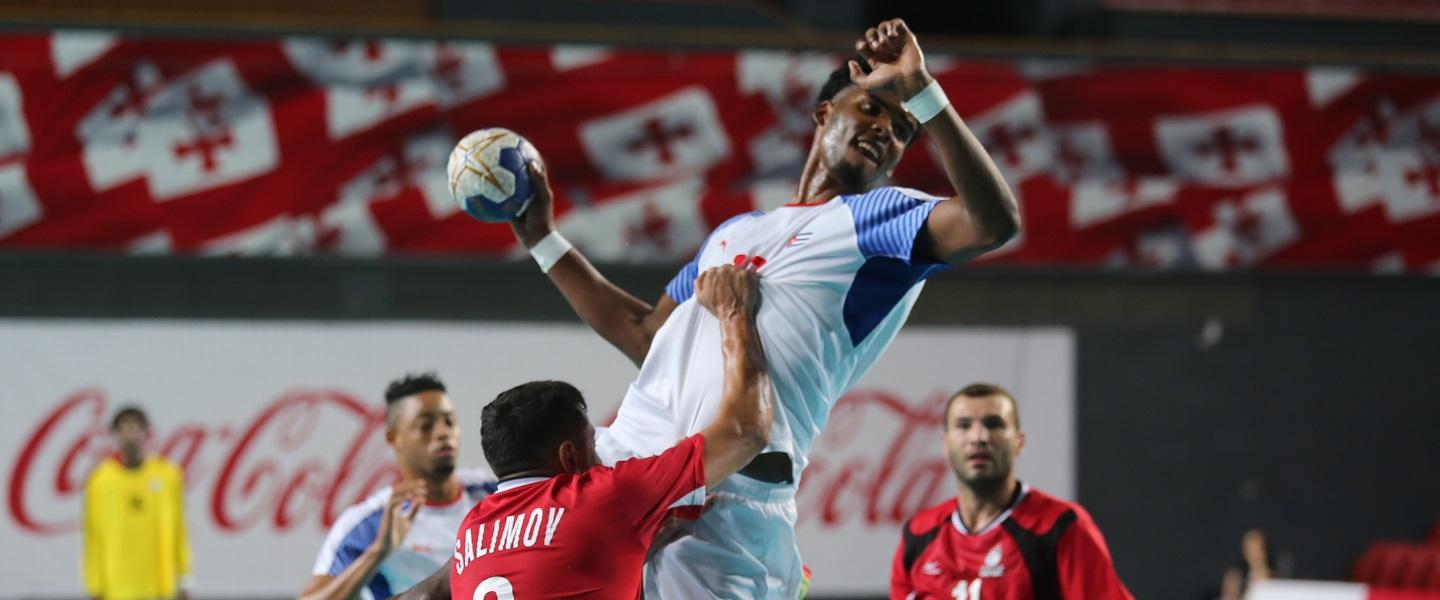 Round four at the 3rd IHF Emerging Nations Championship opened with Cuba extending their impressive run through the tournament, adding a fourth consecutive win to stay on maximum points alone on top of Group A. Cuba defeated Azerbaijan by five goals, leaving the European side on two points in fourth place.
With their nearest rivals on four points and Cuba's tally at eight, no other team in Group A can reach the same points in round four. As Cuba already defeated the teams who can reach eight points in the final preliminary round clashes on Thursday, they are secure in first position and therefore take one of Group A's semi-final places. 
GROUP A
Azerbaijan vs Cuba 26:31 (13:16)
Azerbaijan scored the first goal of the match but that was the last time they held the upper hand, as Cuba cruised to an easy-going win. Cuba were in control from start to finish, with a brief dip in their dominance due largely to a change in line-up. Coach Luis Deisle Sese took six of his starting seven players off around the 23rd minute with his team in front 15:8.
Following the time-out, Azerbaijan switched to 5-1 defence. As perhaps Cuba's strongest player, goalkeeper Magnol Suarez Fiss' absence was reflected in the decreasing score line, while the attack started to have some trouble finding the goal. As a result, Azerbaijan lowered the deficit to three goals at half-time.
After the break, Cuba returned to their starting line-up, including Suarez back in goal. When he left the court near the final stages, Suarez tallied 14 saves at 43.7%.
With the stronger side on court, Cuba reasserted their dominance, leading by seven, 26:19, as the last 10 minutes began. Though Azerbaijan kept fighting until the whistle, Cuba's victory and their fourth set of two points were assured long before the end of the match.
Players of the match:
Azerbaijan: Ramazan Muradov
Cuba: Reinier Taboada Dragu