Nail-biting finish sees Ireland and Nigeria split the points
09 Jun. 2019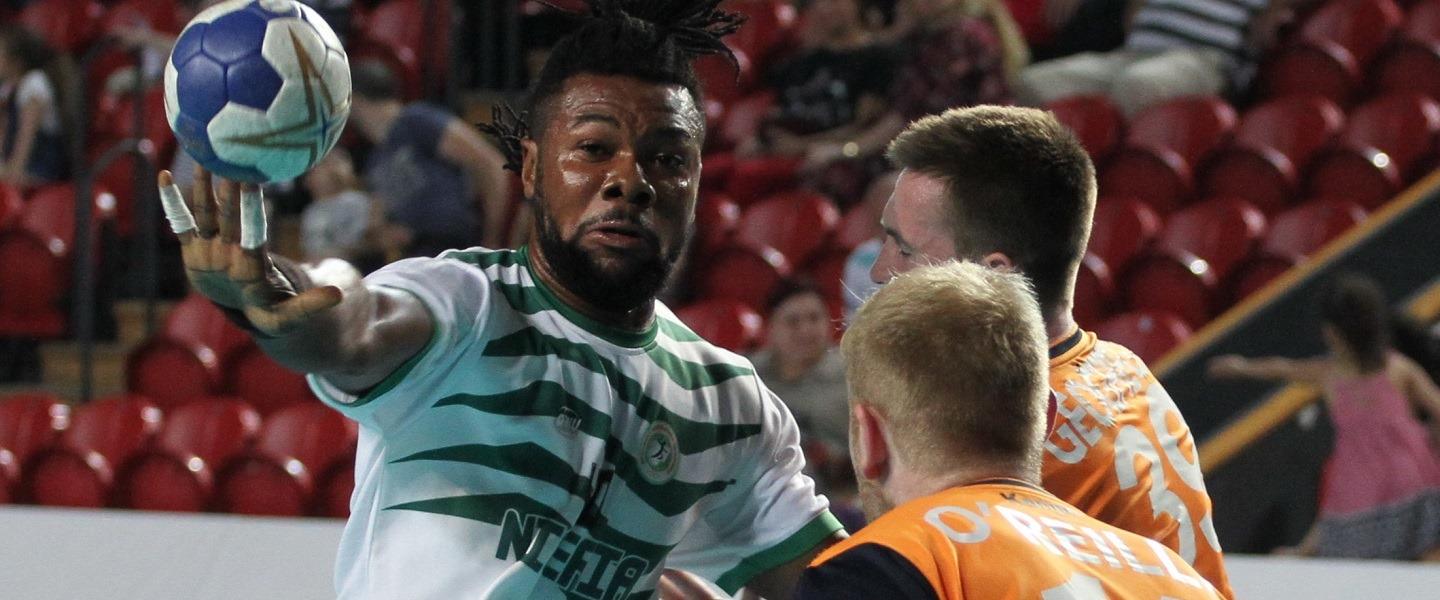 In their first match at the 3rd IHF Emerging Nations Championship in Georgia, Ireland pushed the USA to the final buzzer but conceded a five-goal defeat in the end. In round two, the European side once again proved a difficult opponent to shake, and this time their perseverance was rewarded with one point from a draw – though they came heartbreakingly close to taking an outright victory and their first set of two points.
The result means Nigeria are now on three points, while Ireland are on one.
GROUP B
Ireland vs Nigeria 31:31 (14:16)
Early on, it appeared Ireland were in for a difficult match, as they fell behind 2:7 in the first 10 minutes. Nigeria's attack was highly efficient, and their one-on-one breakthroughs proved a dangerous weapon against Ireland's 6-0 defence. At the other end of the court, the African side's goalkeeper, Oladunjoye Adamolugbe, had a great start, saving four of Ireland's first six shots.
A team time-out for Ireland at the 10-minute mark was the catalyst for a comeback, as they recorded a 7:3 run to the 20th minute that took the score to 9:10 – and from that point it was a highly competitive match. Ireland had some difficulty containing Nigeria back Obinna Ani, who tallied 12 goals in the game, including seven in the first 20 minutes.
Nevertheless, once Ireland came close, they stayed close. Their own keeper, Pontus Bonaguidi, became an increasing problem for Nigeria. A penalty save from Bonaguidi kept Nigeria from pulling away to a two-goal distance and created the chance for Colm Thiel to pull Ireland equal for the first time, 17:17, in the 35th minute.
Nigeria looked to be taking control, building a lead of up to four goals, including a 26:22 advantage as the last 10 minutes began, but once again Ireland fought back. Led by five goals from Joshua Krohn Grace through the final stages, Ireland had the last say as they levelled at 31:31 in the 58th. There was time for either side to take the win, but Ibrahim Owolabi's last attempt for Nigeria hit the post and Krohn Grace's final shot was saved.
Players of the match:
Ireland: Joshua Krohn Grace
Nigeria: Obinni Ani