Cuba too strong for Great Britain
08 Jun. 2019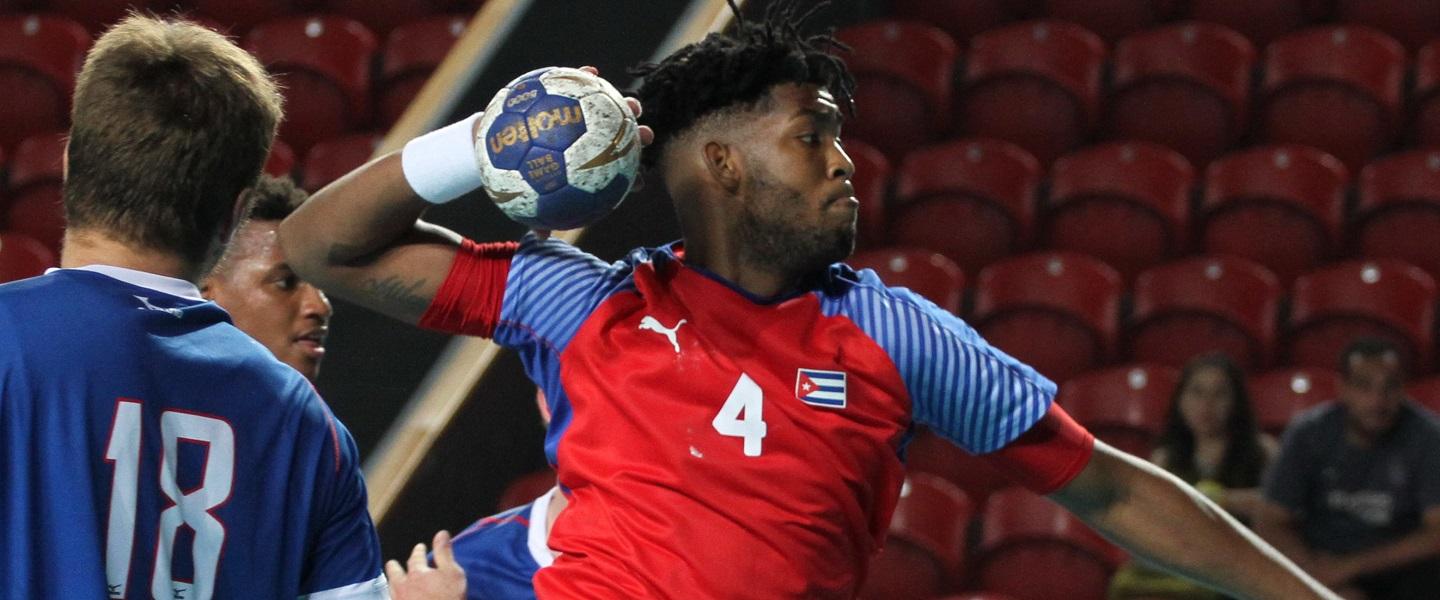 Cuba followed Azerbaijan and P.R. of China to the top of the table thanks to a clear win versus Great Britain in the closing match of round one for Group A at the 3rd IHF Emerging Nations Championship on Saturday.
GROUP A
Cuba vs Great Britain 35:27 (17:9)
Great Britain pushed throughout the 60 minutes but were ultimately outmatched by Cuba. Both were physically and tactically well-prepared – but Cuba were just that little bit better in all respects.
It was the most exciting keeper contest of the day so far in Tbilisi Sport Palace, with Great Britain's Owen Insou and Cuba's Magnol Suarez Fiss both having strong games and playing a key role for their sides. But Insou's efforts were not enough to keep Cuba's attacking power at bay.
When Great Britain coach Ricardo Vasconcelos called the first time-out of the match at the end of the opening quarter, 7:5, the clearest impact had come from Cuba back Omar Toledano Salazar, who had already scored five of his overall 10 goals at that point. The time-out worked wonders for Great Britain, who fought back to within one goal at 7:8 by the 18th minute.
But it proved to be only a glimmer of hope for Great Britain. Despite a suspension, Cuba reopened their advantage and created a clear eight-goal difference in the next 12 minutes. Confident that a victory was on the way, Cuba coach Luis Deisle Sese replaced Suarez Fiss with Adan Martinez Calzado to start the second period. But Suarez Fiss returned to the goal when Great Britain's determination was rewarded with a decreasing score line.
Cuba survived the scare, which saw Great Britain close the gap to 24:26 in the 48th minute. With Suarez back in between the posts and goals raining in from all over the court, Cuba steadily increased their lead again to finish with a commanding eight-goal victory.
Players of the match:
Great Britain: Nathaneal Green
Cuba: Omar Toledano Salazar