Cape Verde

Coach: Ljubomir Obradović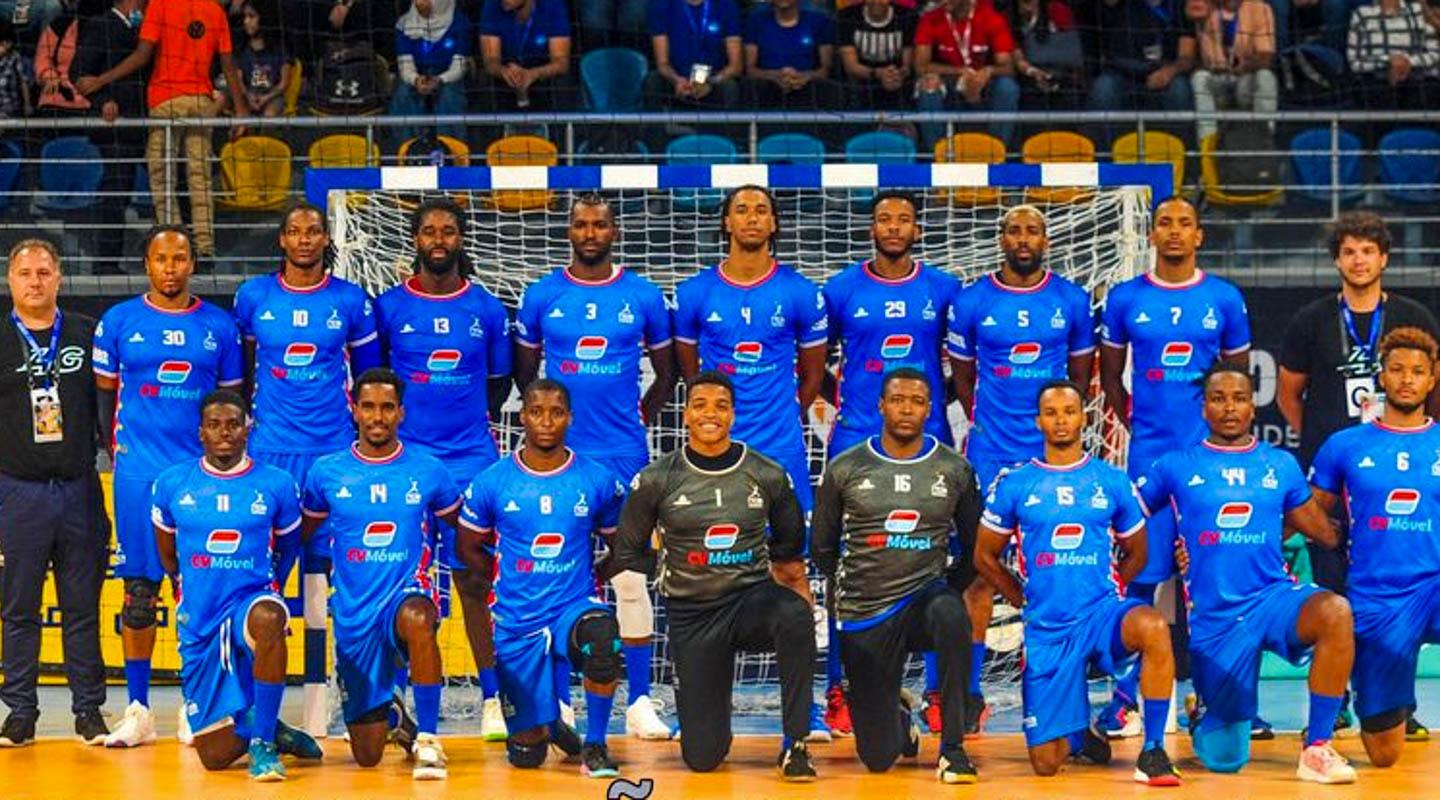 Cape Verde
Cape Verde
Team Players
Team Info
Handball is certainly on the rise in Cape Verde. The island country of about 500,000 people, lying west of continental Africa, boasts a national team who have qualified for their second straight IHF Men's World Championship and hope to make a good impression at Poland/Sweden 2023.
Until recently, Cape Verde had never played a significant role even on their continent, as they qualified for the CAHB African Men's Championship for the first time only in 2020, after the number of participants had been increased from 12 to 16. Yet, their debut was successful, with the "Blue Sharks", coached by the experienced Portuguese José Tomaz, defeating Morocco in the 5th place match and booking a ticket to their maiden World Championship.
However, their long-awaited debut campaign at Egypt 2021 was marred by the COVID-19 pandemic. Cape Verde managed to play only one group match at the event, losing 27:34 against Hungary. In the next encounters, the African side failed to comply with the regulations to field at least 10 players due to a COVID-19 outbreak in the team. So ultimately, they were forced to withdraw from the tournament. All of Cape Verde's opponents were given 10:0 forfeit wins and the "Blue Sharks" finished last in the competition.
Despite that setback, which was not their fault, the Africans were determined to keep improving and show their power in the following international competitions. In autumn 2021, the experienced Serb Ljubomir Obradović took over as coach after José Tomaz stepped down.
Obradović, who had worked with the men's national team of Montenegro and the women's national team of Serbia in the past, prepared Cape Verde for their second straight CAHB African Men's Championship, which took place in Egypt in July 2022. And his team did a good job, exceeding all expectations and finishing second.
A narrow quarter-final win against Angola (24:23) secured the "Blue Sharks" a 2023 Men's World Championship ticket, but they did not stop there. In the semi-final, Obradović's team were too strong for Morocco (23:19) before being defeated 25:37 by the home side and strong favourites Egypt in the final match.
The Cape Verdeans were delighted with their first medal at the international competition, but now they are looking for more. And they have the potential to have success at Poland/Sweden 2023, as Obradović can rely on several players from European clubs. 
The captain and left back Leandro Semedo, who plays for CB Ademar León in Spain is a good example. Many other team members represent Portuguese clubs, such as line player Paolo Moreno, who won the 2021/22 EHF European League Men with S.L. Benfica, left back Edmilson Araujo from Sporting SP, or left wing Délcio Pina from Marítimo Madeira Andebol.
Cape Verde thus have a competitive squad and they hope to show further signs of improvement at their full-fledged World Championship – and surprise the handball world with good results. 
Key players: Leandro Semedo (left back), Paolo Moreno (line player), Délcio Pina (left wing)
Qualification for Poland/Sweden 2023: 2022 CAHB Men's African Championship – 2nd place
History in tournament: 2021: 32nd
Group at Poland/Sweden 2023: Group C (Sweden, Brazil, Cape Verde, Uruguay)