Belgium

Coach: Yérime Sylla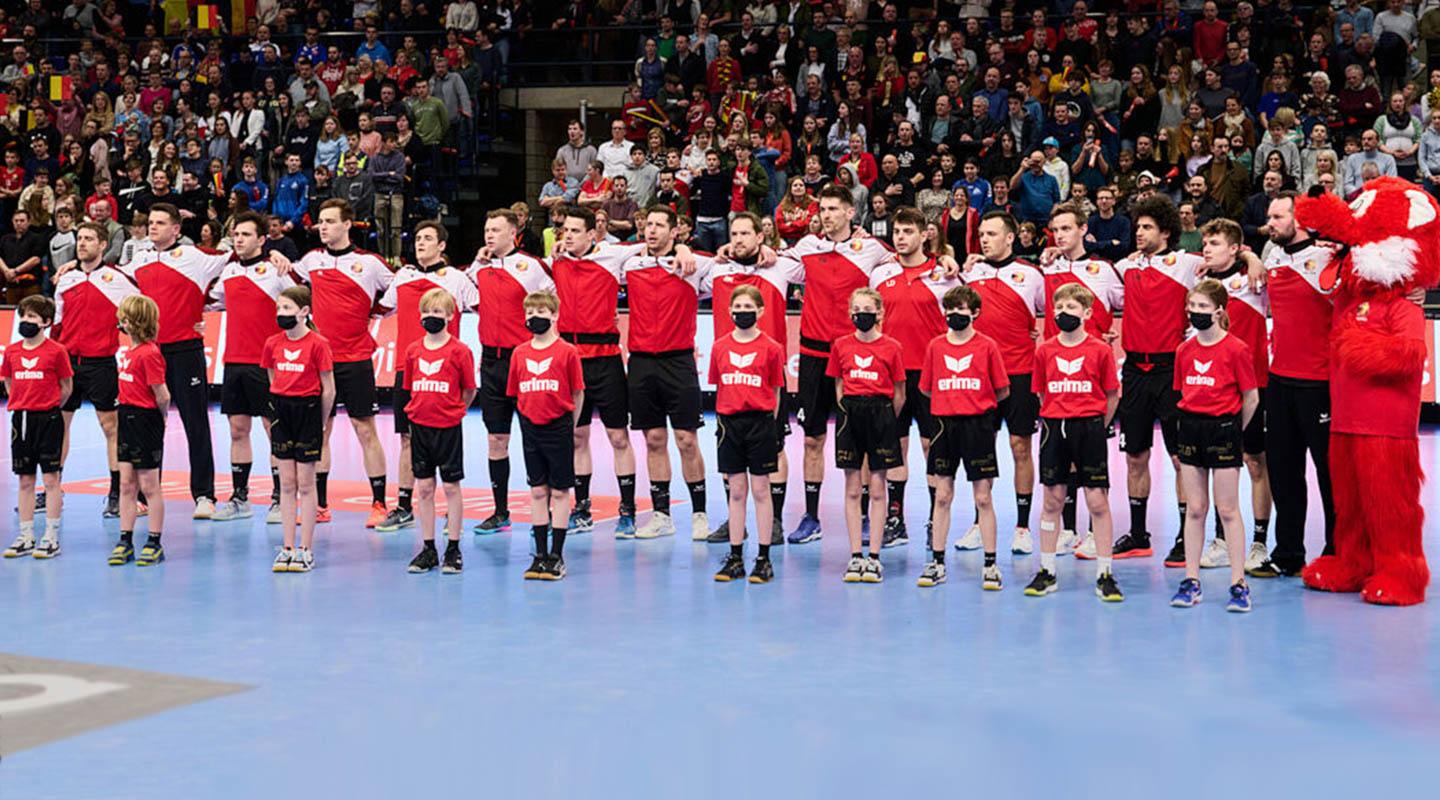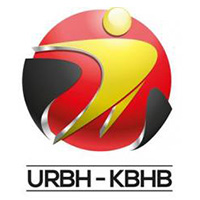 Belgium
Belgium
Team Players
Team Info
There were scenes of joy and elation as Belgium sealed their first IHF Men's World Championship berth in March 2022, winning 57:54 on aggregate against Slovakia in the Qualification Europe – Phase 2.
It was a totally unexpected win, especially after Belgium lost the first game of the doubleheader in Slovakia 28:26. However, they bounced back superbly to clinch a 31:26 win in the second match, as goalkeeper Jef Lettens shut down the goal with an amazing outing, saving 18 shots for a 40.9% saving efficiency.
It meant that the inexperienced Belgium side made it to the IHF Men's World Championship for the first time in history, having never even made it to another final tournament of a major competition before. 
And it was an even more surprising win for coach Yérime Sylla, a former player born in France but with Senegalese roots, who represented Senegal at the CAHB African Handball Championship in 2004.
In his third stint as the coach of the 'Red Wolves' – after one spanning between 2011 and 2014 and another one between 2015 and 2018 – Sylla has done a superb job with an inexperienced team of players who have not featured prominently neither at club level nor for their national team.
However, Belgium have been on an upwards trend lately, with goalkeeper Jef Lettens featuring for many years in France, currently playing for Fenix Toulouse, while five others from the team qualified for Poland/Sweden 2023 are featuring in the lower French divisions.
This did not deter Sylla from building a team with high expectations, as Belgium thoroughly checked their credentials in October 2022, when they entered the Men's EHF EURO 2024 Qualifiers – Phase 2, with an eye on securing back-to-back berths and debuts at both major tournaments, the World Championship and the EHF EURO.
A 24:25 loss against the Netherlands surprised many people, as the Netherlands side – more experienced and with well-known players – only secured the win with 11 seconds to go, while a 27:30 loss against Croatia just underlined the potential of the Red Wolves.
For Sylla, who worked in Kuwait in 2018, Group H, in which Belgium were drawn, is as good as it gets. He knows a thing or two about Bahrain while also having intimate knowledge of African handball, with Tunisia also featuring in the group. Of course, the gap between Denmark and Belgium is enormous on paper, with the reigning champions being the clear favourites of Group H.
The main take for the only team making their IHF Men's World Championship in Poland and Sweden is, however, the confidence instilled by Sylla, who only returned in October 2021 for his third stint.
The mindset is that no matter the opponent, Belgium must be confident about their potential and what they can do on the court. That belief was tested against a much more experience Slovakia side, which brought the Red Wolves for the first time in history at the World Championship.
Key players: Kobe Seeras (right back), Arber Qerimi (centre back), Jef Lettens (goalkeeper)
Qualification for Poland/Sweden 2023: Qualification Europe – Phase 2: 57:54 aggregate win against Slovakia
History in tournament: Debutants
Group at Poland/Sweden 2023: Group H (Denmark, Belgium, Bahrain, Tunisia)