Algeria

Coach: Rabah Gherbi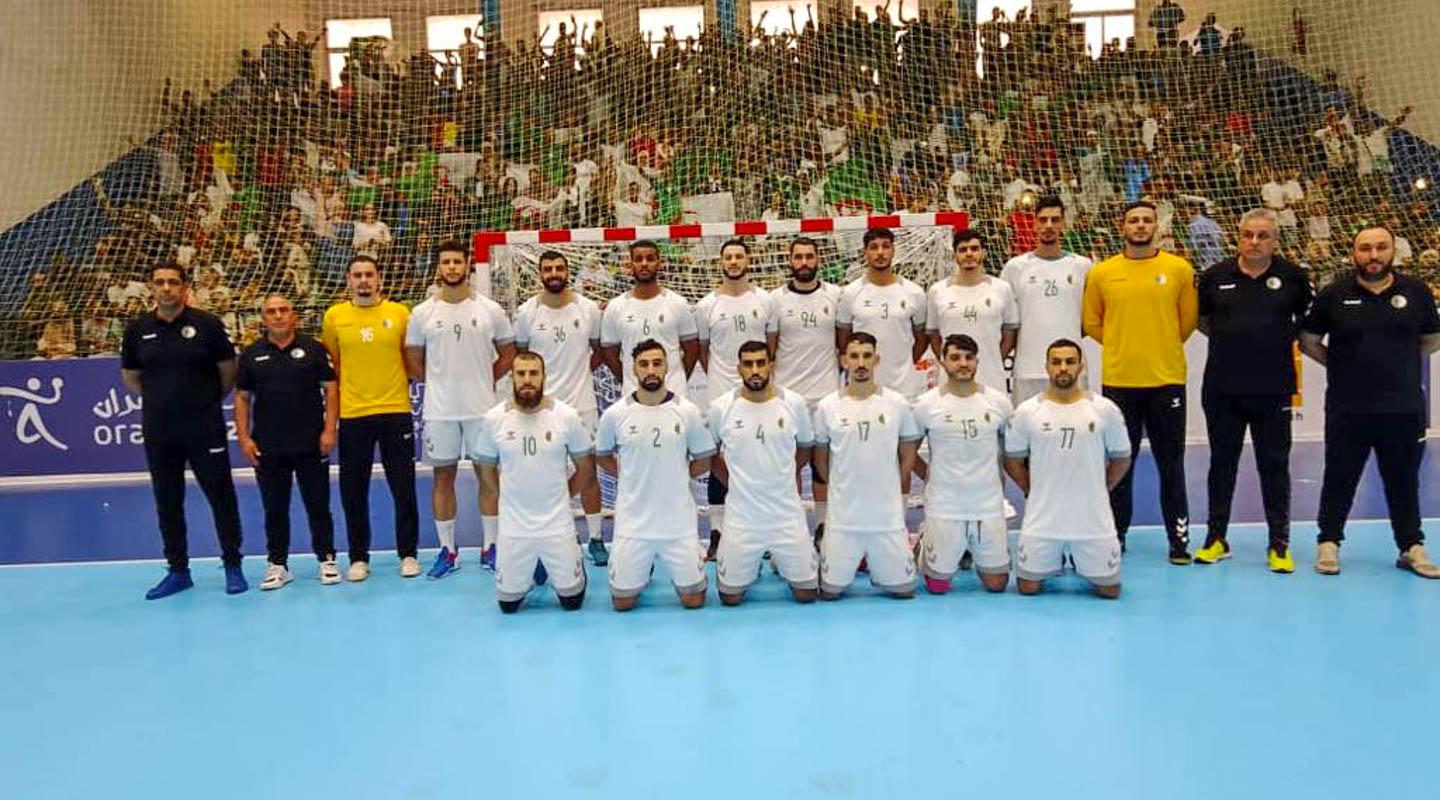 Algeria
Algeria
Team Players
Team Info
Not long ago, Algeria were a top team in African handball, winning the 2014 CAHB Men's African Championship. But then the results dropped for a while, as "Les Fennecs" failed to qualify for the IHF World Championships in 2017 and 2019.
However, the Algerians have somewhat bounced back in recent years. After a six-year break, they participated in the 2021 IHF World Championship in Egypt, where they won just one match, against fellow African team Morocco, but reached the main round to finish 22nd.
And in 2022, the fifth place at the CAHB Men's African Championship secured them a berth at Poland/Sweden 2023. The 5/6 placement match against Guinea was crucial for "Les Fennecs", and they showed morale by claiming a narrow and hard-fought win (27:26).
After the Frenchman Alain Portes stepped down in the summer of 2021, the position of Algeria's head coach was vacant for eight months before Rabah Gherbi took over in March 2022 – and it was Gherbi who led the North African team at the 2022 CAHB Men's African Championship.
A former Algeria national player, the 52-year-old Gherbi coached the junior national team and two clubs from Kuwait. He also worked as an assistant coach of Saudi Arabia national team between 2021-22. Now his task is to prepare the national team for the World Championship, where Algeria will face Germany, Qatar, and Serbia in the competitive Group E.
Gherbi is reluctant to mention specific goals for the tournament. "The main thing is that we will show up in Poland and Sweden to honour the national colours. I hope the team will avoid absences, particularly injuries, as was the case during the 2022 African championship," he said.
"The World Championship will be difficult, as we were drawn into a strong group. However, the opponents' calibre is not a handicap for us. What matters is to prepare well and give our best to go as far as possible in the competition," left back Mokhtar Kouri added.
The 26-year-old Kouri, who plays his club handball at Qadsia ASC in Kuwait, is a member of the gifted Algerian generation of players born in 1996-97. Goalkeeper Khalifa Ghedbane from Romania's Dinamo București and right back Ayoub Abdi from the French side Fenis Toulouse HB belong to the same talent group – and they have already become key figures in the national team. 
Algeria's squad is a good mix of old and young, and at the World Championship, the team will try to reach the main round for the second straight time - even if this goal seems hard to achieve. 
Key players: Khalifa Ghedbane (goalkeeper), Ayoub Abdi (right back), Moustapha Hadj Sadok (centre back)
Qualification for Poland/Sweden 2023: 2022 CAHB Men's African Championship – 5th place
History in tournament: 1974: 15th 1982: 16th 1986: 16th 1990: 16th 1995: 16th 1997: 17th 1999: 15th 2001: 13th 2003: 18th 2005: 17th 2009: 19th 2011: 15th 2013: 17th 2015: 24th 2021: 22nd
Group at Poland/Sweden 2023: Group E (Germany, Qatar, Serbia, Algeria)