Qatar

Coach: Valero Rivera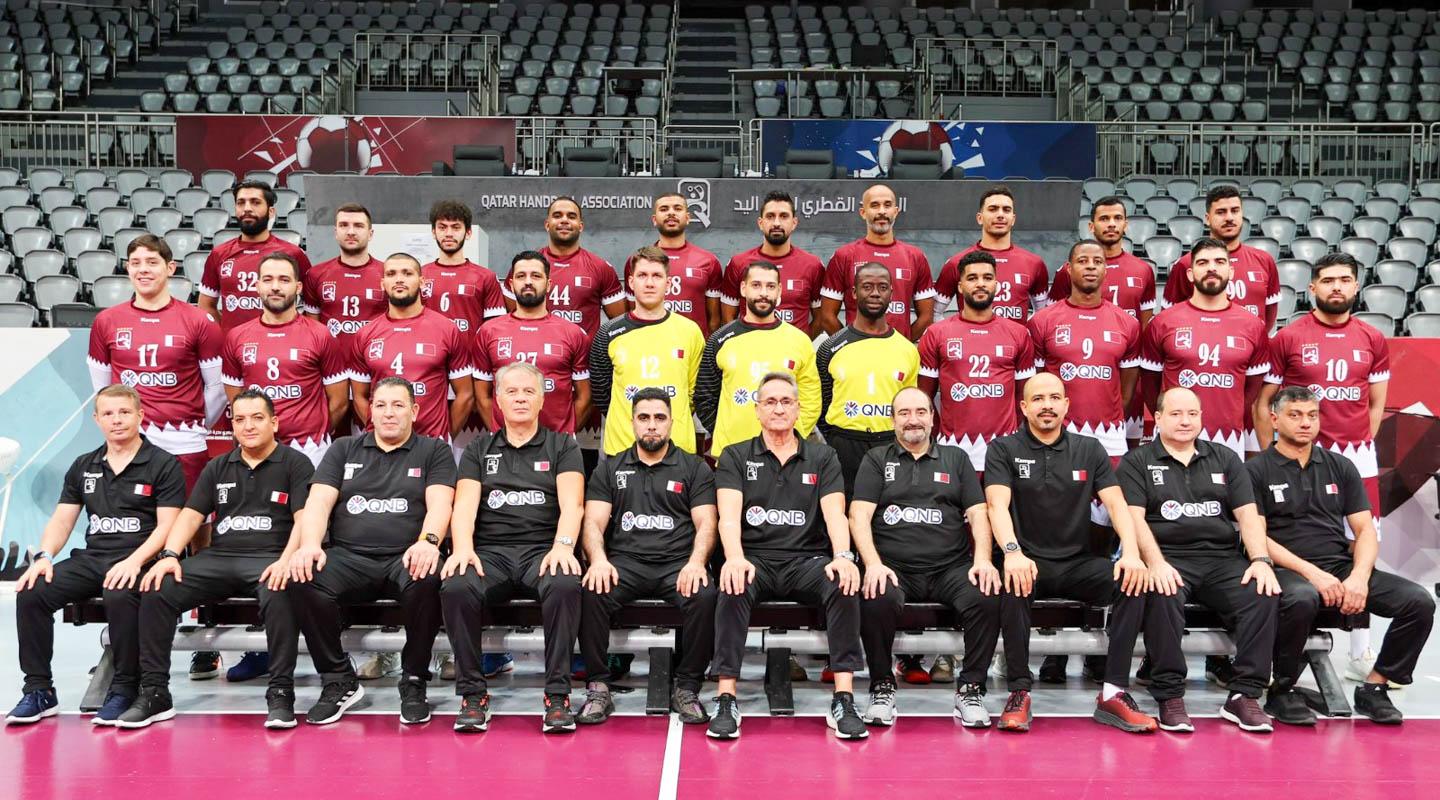 Qatar
Qatar
Team Players
Team Info
Eight years ago, Qatar achieved their best result in handball, winning the silver medal at the IHF Men's World Championship on home soil. And while the Asian team have so far failed to emulate that achievement, they are still to be reckoned with.
At France 2017, they performed well again, finishing eighth, and while Qatar had to settle for the 13th position at Germany/Denmark two years later, Egypt 2021 saw them returning to the top eight. After squeezing into the quarter-finals in a thrilling match against Argentina (26:25), the Asian team were denied a semi-final ticket by Sweden (23:35).
On their continent, Qatar have become a dominant force during the past decade. Since 2014, they have won all five Asian Men's Handball Championships, most recently in January 2022 when they beat Bahrain in the final.
Nevertheless, the team coached by the legendary Spaniard Valero Rivera failed to qualify for the 2020 Olympics in Tokyo, as they lost against Bahrain in the qualification. It was a bitter pill to swallow, but the team continued to work hard, now aiming to book a ticket to the 2024 Olympics in Paris.
Rivera, who has been coaching Qatar since 2013, has already stated that it is his last Olympic cycle and that he will leave the team in 2024. The 59-year-old former Barcelona and Spain coach has played a key role in bringing the national team to new heights. 
At the same time, the progress was only possible with several high-quality players, and some of them are still in the team. In particular, the Cuban-born left back Frankis Marzo, who now plays at Al-Kuwait, excelled at Egypt 2021, where he became the top scorer with 58 goals. Another player born in Cuba, Al Duhail, and left back Rafael Capote, also provide some shooting power. While these two players have already turned 35, they can still pose a great danger in attack, so it will not be easy for any rivals to hold them back.
Some younger players have also progressed in recent years, so Qatar, who have been drawn into a group with Germany, Serbia and Algeria, are ready to overcome the first barrier and reach the main round. And they hope that this will not be their limit.
Key players: Frankis Marzo (left back), Youssef Ben Ali (line player), Ahmad Madadi (left wing)
Qualification for Poland/Sweden 2023: 2022 Asian Men's Championship – 1st place
History in tournament: 2003: 16th, 2005: 21st, 2007: 23rd, 2013: 20th, 2015: 2nd, 2017: 8th, 2019: 13th, 2021: 8th
Group at Poland/Sweden 2023: Group E (Germany, Qatar, Serbia, Algeria)