Hungary

Coach: Chema Rodríguez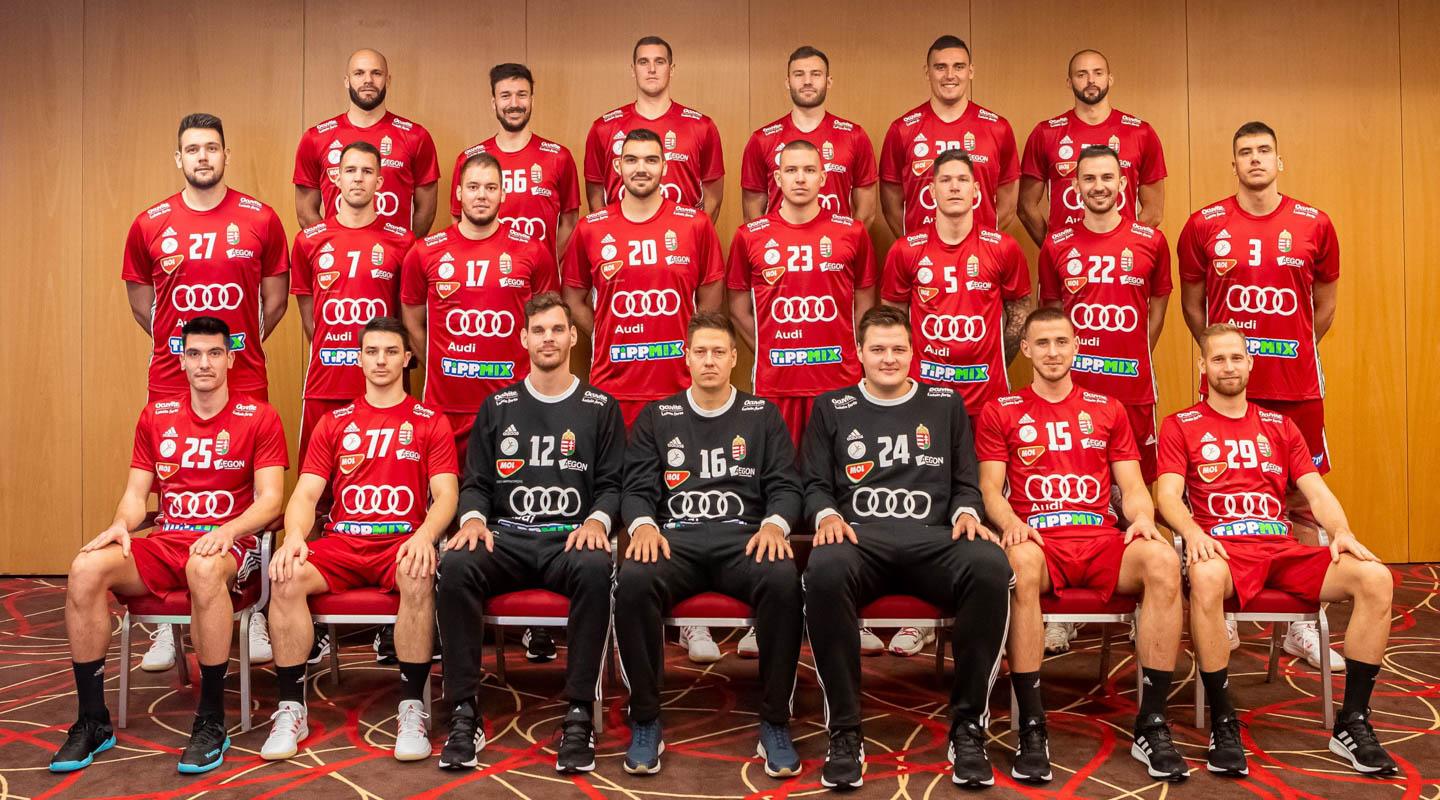 Hungary
Hungary
Team Players
Team Info
Hungary switched their focus to developing young players in both the men's and women's national teams, which proved to be a great idea as they have had their share of success in the younger age competitions, especially in the women's category.
Missing the 2015 IHF Men's World Championship was surely a blow, which prompted a redesign of the strategy, with younger players also ushered into the men's team in the past years. The results have been good, with a seventh place at France 2017, the tenth place at Germany/Denmark 2019 and the fifth place at Egypt 2021.
Two years ago, Hungary was close to sealing a place among the top four teams in the world but lost dramatically against France (32:35) after extra time in the quarter-finals. However, it was another brick added in the construction of an excellent side.
However, in January 2022, the ambitions were huge at the EHF EURO co-hosted with Slovakia, only for Hungary to win a single game in a tough group and facing an early elimination, which resulted in the team finishing in the 15th place.
It was a bitter pill to swallow for Hungary, who immediately proceeded to a coaching change. István Gulyás was replaced by his assistant, Chema Rodríguez, a former centre back for Spain's national team and an up-and-coming coach, who won the EHF European League Men at club level with SL Benfica.
Rodríguez has already been a driving force behind Hungary's development and an excellent motivator with a huge handball IQ, a worthy individual representing one of the top coaching schools in Europe – Spain. Now, he will debut as a head coach in a major tournament at the 2023 IHF Men's World Championship.
With a good knowledge of Hungarian handball, Rodríguez now inherited a squad hungry for success, a team with an interesting mix of veterans like Roland Mikler, who is slated to play at the fourth edition of the IHF Men's World Championship, and players who have been getting better and better, like line player Bence Bánhidi and right back Dominik Máthé.
Máthé, who signed for PSG in the summer of 2022, will be ready for the challenge after rehabbing a knee injury and returning to the court in November. His excellent shots make Hungary a threat from well behind the 9-metre line. 
Adding some experienced defensive specialists like Adrian Sipos or Patrik Ligetvari, and an excellent centre back like Mate Lekai just enhance Hungary's credentials at Poland/Sweden 2022.
Rodríguez's first official matches were no walks in the park, especially the 64:54 aggregate win against Israel in the European Qualification Part 2 last March. But Hungary looked sharp in the EHF EURO 2024 Qualifiers in October, where they secured a 36:23 win against Lithuania and a 41:24 win against Georgia, underlining their great attacking capabilities.
Key players: Bence Bánhidi (line player), Roland Mikler (goalkeeper), Dominik Máthé (right back)
Qualification for Poland/Sweden 2023: Qualification Europe – Phase 2: 64:54 aggregate win against Israel
History in tournament: 1958: 7th, 1964: 8th, 1967: 8th, 1970: 8th, 1974: 7th, 1978: 9th, 1982: 9th, 1986: 2nd, 1990: 6th, 1993: 11th, 1995: 17th, 1997: 4th, 1999: 11th, 2003: 6th, 2007: 9th, 2009: 6th, 2011: 7th, 2013: 8th, 2017: 7th, 2019: 10th, 2021: 5th
Group at Poland/Sweden 2023: Group D (Iceland, Portugal, Hungary, Republic of Korea)