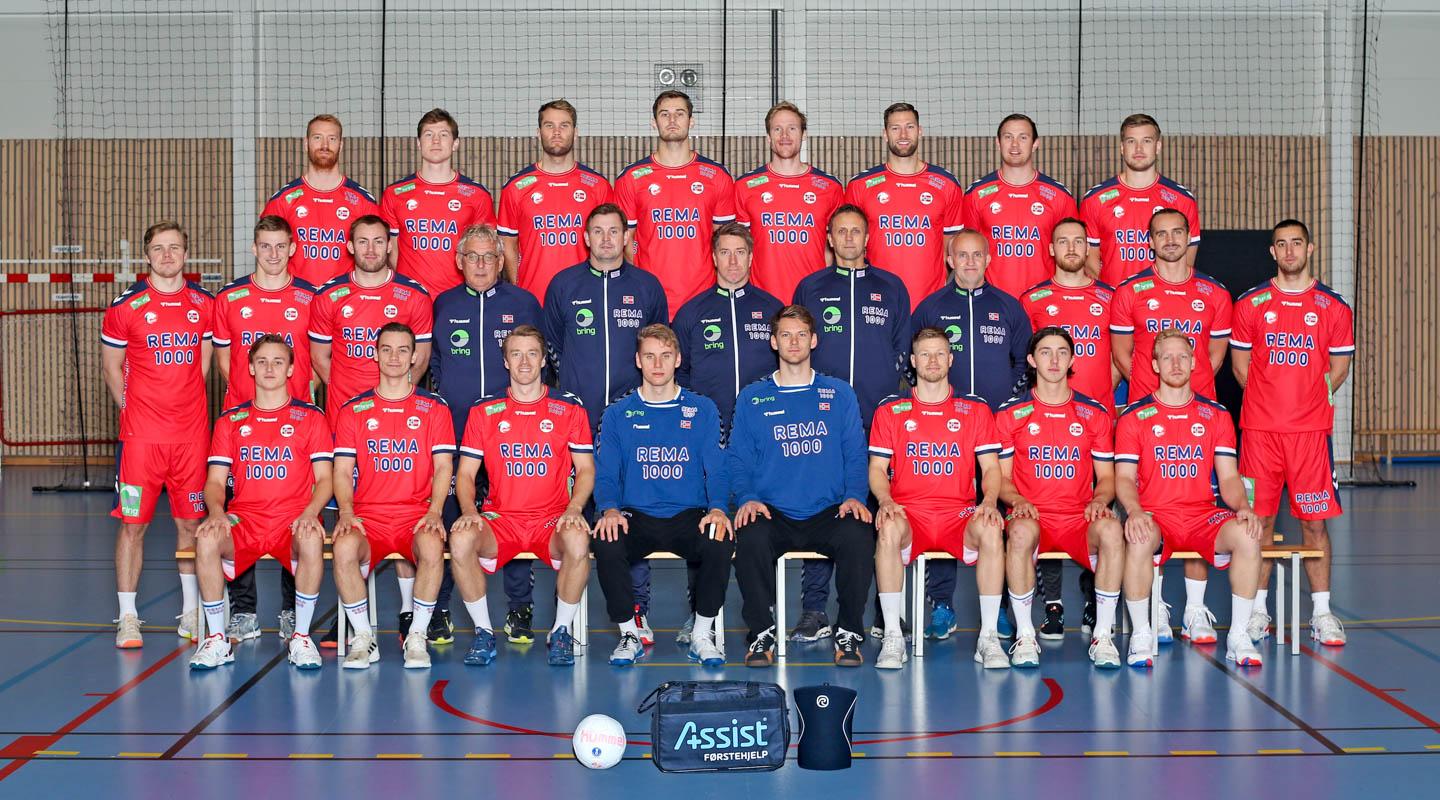 Norway
Norway
Team Players
Team Info
Between 2011 and 2017, Norway missed the qualification for the IHF Men's World Championship two times – in 2013 and 2015 – but on the fringes of the team, something excellent was born.
At the subsequent two editions, in 2017 and 2019, Norway made it to the final but lost against France and Denmark, respectively, two more experienced teams that used that to their advantage and sealed gold.
However, the Scandinavian side were not deterred and went close to another final, eventually sealing the bronze medal at the Men's EHF EURO 2020, as Sander Sagosen, a generational talent, was entering his prime.
However, the last tournaments were about minimising the damage done by injuries, with a depleted Norway struggling at both the 2021 IHF Men's World Championship in Egypt and the Men's EHF EURO 2022, where they still managed to finish sixth and fifth, respectively, on the back of some excellent performances from Sagosen.
However, the left back, who is the fifth best all-time goal scorer for Norway with 702 goals – or an average of 5.12 goals per game – has been nursing a serious injury since June 2022, when he broke his left ankle during a match played for his club team THW Kiel.
He faces a race against the clock to be ready in time for the IHF Men's World Championship, but the 27-year-old superstar will be rusty and without serious game time before the competition.
Therefore, Norway face many hard questions, after other important players, like former captain Bjarte Myrhol and left wing Magnus Jøndal, called quit their careers in the summer of 2022.
On top of all the injuries and retirements, head coach Christian Berge left in 2022 after eight years and three medals at major tournaments – including two silver medals at IHF Men's World Championships. He was replaced in April 2022 by Jonas Wille.
Wille, who served as an assistant to Berge between September 2021 and April 2022, has plenty of experience, having coached club teams in Denmark, Norway and Sweden before moving to international handball.
"We want to be a team that fights for medals in every championship, and we still dream of taking the gold. At the same time, we have a big job to do – and this applies not only to us who will be working in the national team, but to everyone involved on the men's side in Norwegian handball – to work together to develop more and better top players," outlined Wille, with the ambitions still high.
Wille's debut was excellent, with Norway winning against Slovakia (38:26) and Finland (35:22) in the EHF EURO 2024 Qualifiers – Phase 2 in October, as the Scandinavian side retained their high-octane style.
With a group also containing two European teams – North Macedonia and the Netherlands – and a plucky South American side in Argentina, the Scandinavian side will have to be sharp from the start, as every mistake might impact their challenge for a medal at Poland/Sweden 2023.
Key players: Sander Sagosen (left back), Torbjørn Bergerud (goalkeeper), Sebastian Barthold (left wing)
Qualification for Poland/Sweden 2023: Men's EHF EURO 2022 – 5th place
History in tournament: 1958: 6th, 1961: 7th, 1964: 11th, 1967: 13th, 1970: 13th, 1993: 13th, 1997: 12th, 1999: 13th, 2001: 14th, 2005: 7th, 2007: 13th, 2009: 9th, 2011: 9th, 2017: 2nd, 2019: 2nd, 2021: 6th  
Group at Poland/Sweden 2023: Group F (Norway, North Macedonia, Argentina, Netherlands)