Serbia

Coach: Antonio Gerona Salaet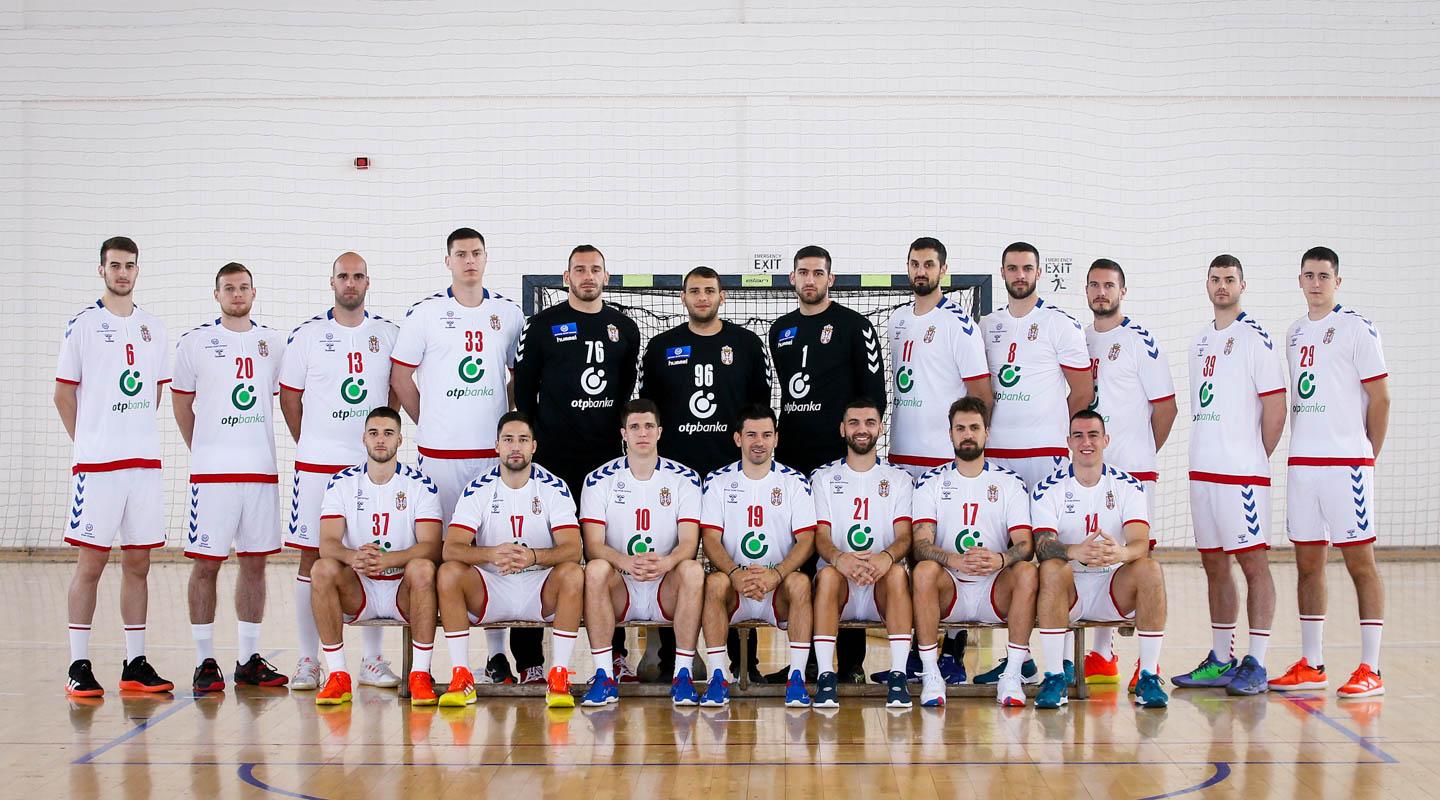 Serbia
Serbia
Team Players
Team Info
Serbia's men return to IHF World Championship action after a four-year break and just three appearances in the past decade.
 
And with just one Olympic Games (2012) since independence in 2006, the lack of visibility on the global stage will have hit hard in the handball-mad country.
 
In contrast, continentally speaking, Serbia have been almost ever-present at the European Championships, missing just one, in 2008.
 
However, under Spanish coach Antonio Gerona Salaet, known as Toni Gerona, the Balkan country are hoping to return to at least their top 10 global position they secured in three consecutive editions (2009, 2011, 2013).
 
They arrive at Poland/Sweden 2023 after winning their Qualification Europe – Phase 2 clash against Slovenia. They defeated their neighbours 34:31 away in Celje, before winning by the same margin (23:20) at home in Kragujevac in April.
 
After being drawn in Group E in Katowice, Serbia will face off against Algeria, Germany and Qatar.
 
"We have a tough group," said Gerona to ihf.info. "Our first match against Algeria will be difficult, [but] first matches in great tournaments are always difficult. After that, we play Germany, perhaps the favourites in our group, but we know if we have a full squad, we can compete with them for sure. Finally, we face Qatar and Valero Rivera and they are showing a high performance as a team.
 
"We expect three great matches, three big fights," he added. "But our aim and goal is to go to the main round with points and after that, we will see how it will be with the group that we cross."
 
Gerona guided Tunisia to the 2019 IHF Men's World Championship and followed it up with a second place at the African continental championship in 2020.
 
Gerona guided Tunisia to the 2019 IHF Men's World Championship and followed it up with an African continental title in 2020.
 
The Spaniard's coaching career initially blossomed at Barcelona with roles working with the youth teams in the late 1990s and early 2000s, before moving to the first team in the mid-late 2000s. Further roles in Catalonia followed before a move to El Jaish in Qatar in 2015.
 
"After two years with this group of players, they are mature enough to prepare and to be ready for this World Championship.
 
"The possibility depends on how we play in the first three matches. If we go to the main round with two or four points, we will have more chances to go to the quarter-finals.
 
"We must not forget that this World Championship is giving places and possibilities to the Paris 2024 Olympic Games," said the 49-year-old Gerona.
 
Ahead of Poland/Sweden 2023, Gerona and Serbia will start their preparations on Christmas Day (25 December) and work through until 5 January before travelling to Sweden for two friendly matches against one of the host nations – Sweden – on 6 and 9 January.
 
Most recently, Serbia played two matches in their Men's EHF EURO 2024 qualification group in October, winning both.
 
First, they recorded 34:24 win against Finland at home in Novi Sad on 12 October and then four days later, a 27:21 win against Slovakia in Presov on 16 October.
 
Goalkeeper Dejan Milosavljev, who has won the EHF Champions League, was in the squad for both, but sat out the Finland win, while other key players, like Lazar Kukić (centre back) and Petar Đorđić (left back), impressed in both.
Key players: Dejan Milosavljev (goalkeeper), Lazar Kukić (centre back), Petar Đorđić (left back)
 
Qualification for Poland/Sweden 2023: Qualification Europe – Phase 2: 57:51 aggregate win against Slovenia
 
History in tournament: 1958*: 8th, 1961*: 9th, 1964*: 6th, 1967*: 7th, 1970*: 3rd, 1974*: 3rd, 1978*: 5th, 1982*: 2nd, 1986*: 1st, 1990*: 4th, 1997**: 9th, 1999**: 3rd, 2001**: 3rd, 2003**: 8th, 2005**: 5th, 2009: 8th, 2011: 10th, 2013: 10th, 2019: 18th 
 
*as Yugoslavia, ** as Serbia and Montenegro
 
Group at Poland/Sweden 2023: Group E (Serbia, Algeria, Germany, Qatar)