Germany

Coach: Alfred Gislason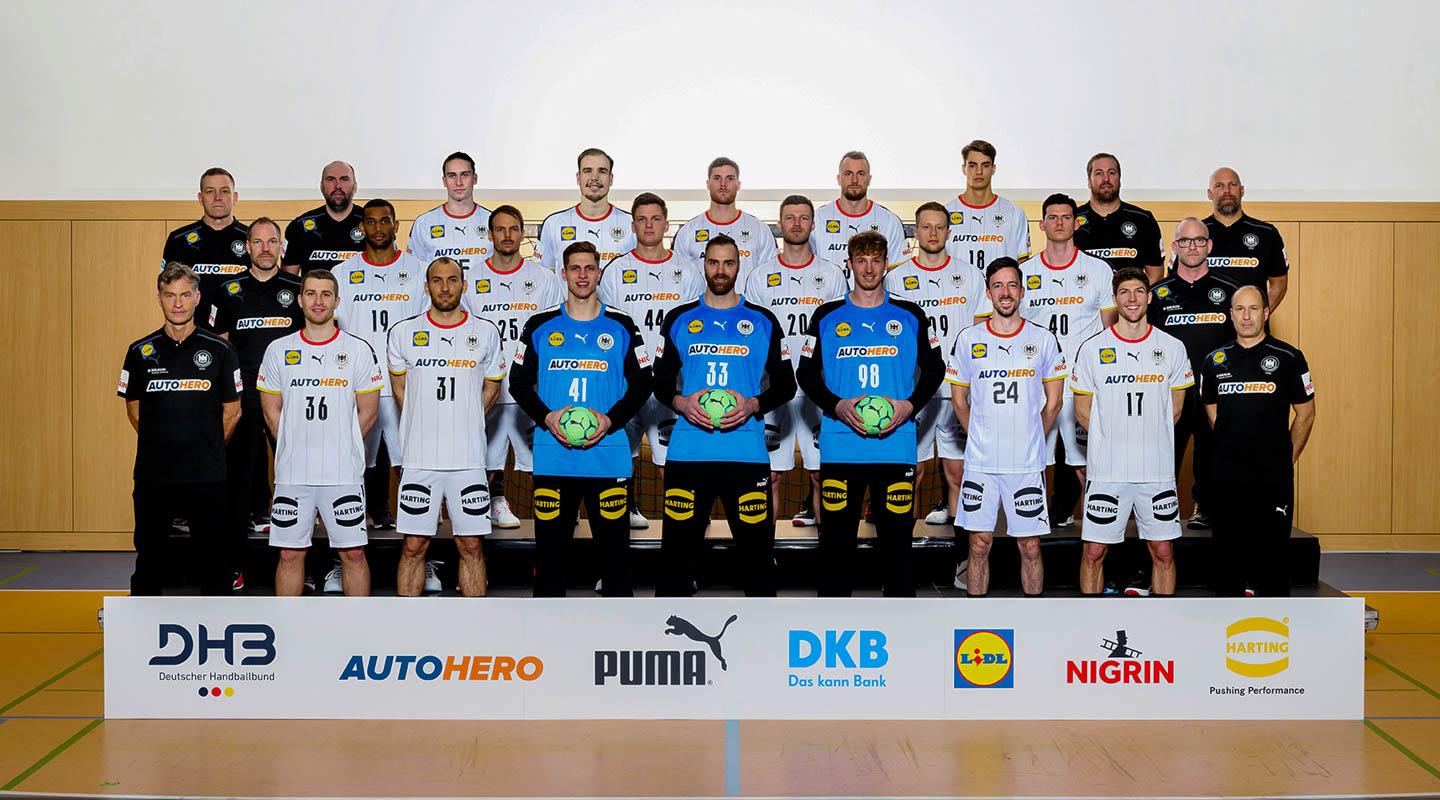 Germany
Germany
Team Players
Team Info
When Alfred Gislason was appointed as their men's national team coach in 2020, Germany knew they had a mountain to climb, as a serious rebuild was handed over to the Icelander.
In the short term, the first results were certainly not what Germany would have wanted and envisioned, as the 2021 IHF Men's World Championship in Egypt brought the worst result in the team's history: Germany finished 12th, just one place behind their previous worst outing, recorded in 2011.
Yet Germany definitely seem to be on the right path after finishing seventh at the Men's EHF EURO 2022 in January with a team decimated by COVID-19 cases and replacement players coming from all over the Bundesliga to keep the side afloat.
Qualifying for Poland/Sweden 2023 was a walk in the park, as Germany sealed their berth for the 28th edition of the IHF Men's World Championship with ease, winning 67:53 on aggregate against the Faroe Islands in Phase 2 of the Qualification Europe back in April.
However, Gislason had little spare time to prepare his team thoroughly for the World Championship, as Germany only met once in the next six months. In this short period, they lost against Sweden (33:37) and against Spain (31:32) at the EHF EURO Cup.
The ambitions remain high, especially as Germany will host the EHF EURO 2024 and the 2027 IHF Men's World Championship, with the next four years being crucial for the future and the success of handball in one of the most popular markets in the world.
Therefore, Gislason has tried to create a well-balanced team, consisting of experienced stalwarts like Andreas Wolff, Philipp Weber or Johannes Golla, as well as new talents like backs Luca Witzke and Julian Köster.
"The games against Spain and Sweden were very important because we wanted to prepare well for the IHF Men's World Championship. We wanted to improve our self-confidence. We want us to present in the best possible way in Poland and Sweden," says Gislason, according to the official website of the German Handball Federation.
The objective for Poland/Sweden 2023 is clear, and Germany want to avoid finishing outside of the top 10 for the third time in history, especially as the team's direction should be forward.
In the preliminary round, Germany will face Qatar, Serbia and Algeria in a tough and competitive Group E. However, they are considered favourites in their group, especially due to their experience in high-pressure situations.
Yet further challenges would await in the main round, where they would have to face three teams from Group F, where Norway, North Macedonia, Argentina and the Netherlands are waiting.
Key players: Andreas Wolff (goalkeeper), Johannes Golla (line player), Philipp Weber (centre back)
Qualification for Poland/Sweden 2023: Qualification Europe – Phase 2: 67:53 aggregate win against Faroe Islands
History in tournament: 1938: 1st, 1954: 2nd*, 1958: 3rd*, 1961: 4th*, 1964: 4th*/10th**, 1967: 6th*/9th**, 1970: 5th*/2nd**, 1974: 9th*/2nd**, 1978: 1st*/3rd**, 1982: 7th*/6th**, 1986: 7th*/3rd**, 1990: 8th**, 1993: 6th, 1995: 4th, 1999: 5th, 2001: 8th, 2003: 2nd, 2005: 9th, 2007: 1st, 2009: 5th, 2011: 11th, 2013: 5th, 2015: 7th, 2017: 9th, 2019: 4th, 2021: 12th   
*FRG (West Germany) **GDR (East Germany) 
Group at Poland/Sweden 2023: Group E (Germany, Qatar, Serbia, Algeria)