A step into the main round awaits, but for who will it be a step too far?
22 Jun. 2022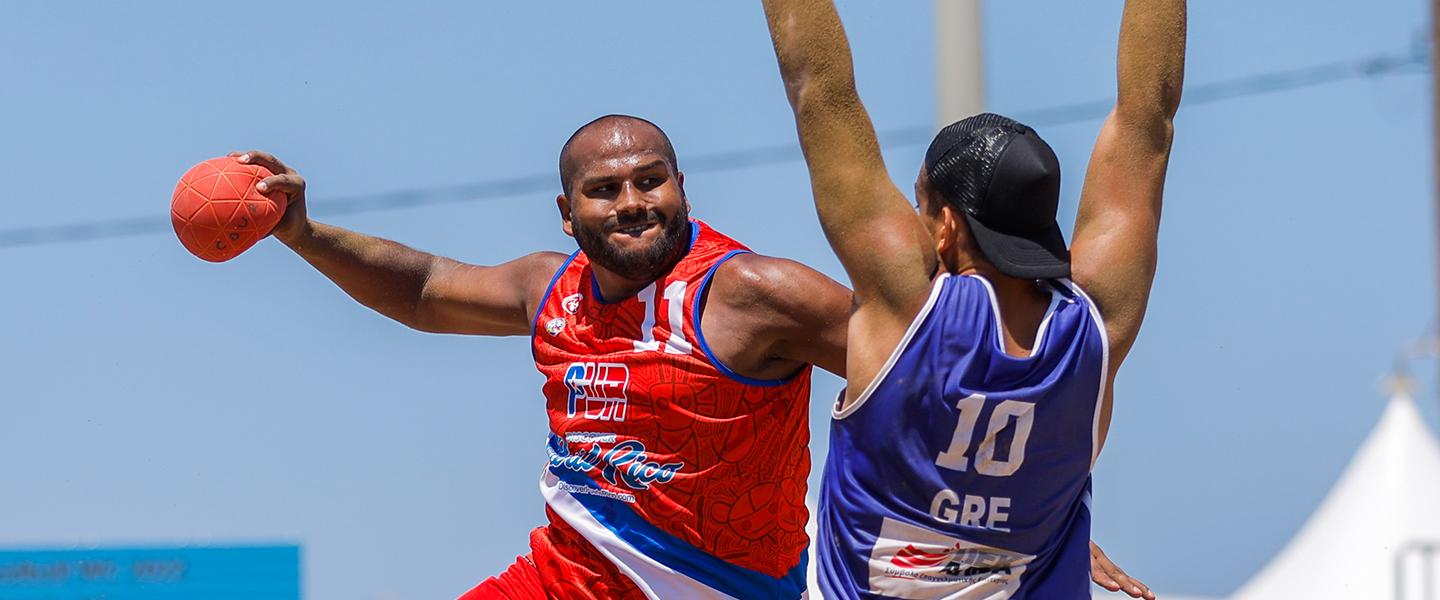 The preliminary round stage of the 2022 IHF Men's Beach Handball World Championship concludes this evening on the second day of play with seven places in the main round still open for opportunity.
In Group A, hosts Greece confirmed their last 12 rank with a 2-0 win over the USA last night, moving up to four points.
They play Argentina in a match which is simple for the South Americans – win and in. A loss will put them on the same points as the losers of USA vs Puerto Rico in the other game and they will hope it is the Puerto Ricans as they have the head-to-head record against them.
Whichever teams wins in that USA versus Puerto Rico clash will go through.
Group B could see history made. Croatia are already through on four points. They play Spain who are on two points, with the third match between debutants Ecuador and their South American rivals Uruguay.
If Spain beat Croatia they are through, if they lose and Uruguay win, they are both through. However, in a scenario, which is entirely possible, if Spain lose and Ecuador win, then Spain, Ecuador and Uruguay will all be on two points each and it goes to the calculators.
Group C is a simple play-off for the final spot with Iran and Egypt going head-to-head at 15:00 EEST. Neighbours Denmark and Norway will both want to win their clash to take the extra two points through to the main round as the two confirmed their qualification last night winning their second game of the day.
New Zealand have the big, but not impossible, task of defeating Qatar on court 3 to confirm their place in the main round for the first time. Brazil with four points are through in the group no matter what happens, but will face a tough challenge from debutants Portugal.
The Portugal side will be hoping to take their two extra points into the main round but are not certain of the spot yet if New Zealand beat Qatar and they lose to Brazil. This will mean all three will be on two points and the head-to-head rule comes into play.