Norway

Coach: Christian Berge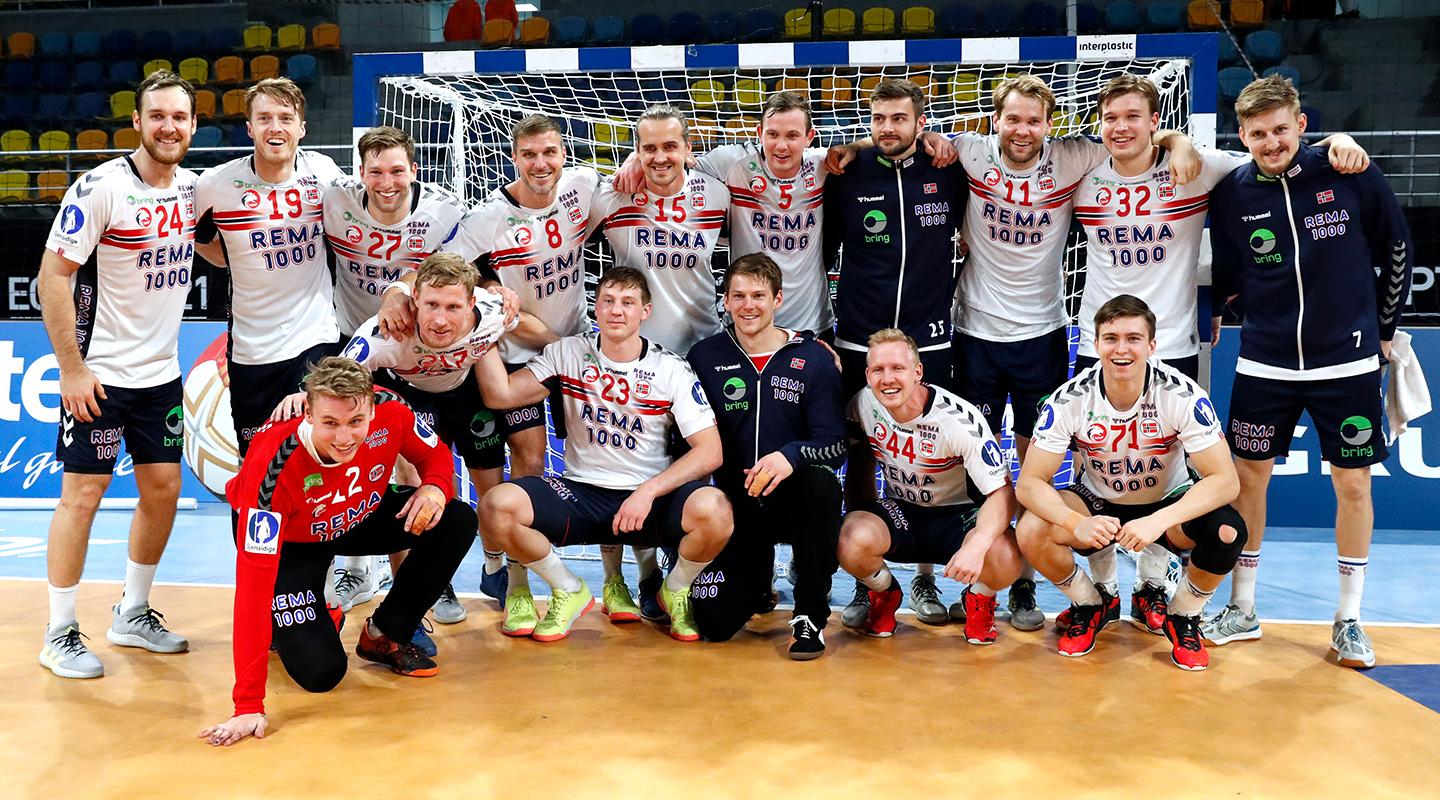 Norway
Norway
Team Players
Team Info
Coach Christian Berge has pushed the Norwegian men's team up the mountain of world handball in recent years, but they are yet to reach the summit, winning two World Championship silver medals (2017, 2019), a bronze European championship medal (2020) and claiming a fourth-place finish in at the EHF EURO 2016.
Could Tokyo 2020 prove to be their peak performance? Judging by their display at the 2021 IHF Men's World Championship in Egypt, the answer is no, after they lost to Spain – who they face in their Tokyo 2020 group – in the quarter-finals, eventually finishing sixth on mathematical ranking.
Added to this, they do not have Olympic history on their side, having only ever appeared at one Olympic Games – the first to feature indoor handball – the 1972 edition in Munich.
What is without doubt is that Berge has overseen the historically best-ever period in Norwegian men's senior international handball and Tokyo 2020 represents another step on the way to joining the legendary Norway women (six Olympic medals) in the record books of Norwegian sport.
"It's a special occasion for us as it is the first time both our teams are participating at the same Olympic Games," said Norway Handball Federation President Kaare Geir Lio to ihf.info about the historic nature of Japan this summer for his federation. "I am sure they will represent our federation, our country and our sport in an exciting and entertaining way."
For the men, that "exciting and entertaining way" is led by their inspirational playmaker, THW Kiel's Sander Sagosen. 
In one of many quirks of fate in the handball world due to COVID-19, Sagosen went into Egypt 2021 as a recent EHF Champions League winner and All-star Team member, with the climax of the elite 2019/20 European club season completing in late December.
His side were one of the strong favourites to claim the title, but a defeat in their opening game against France saw eventual progression to the quarter-finals out of their hands despite five subsequent wins in a row, against Switzerland, Austria, Portugal, Algeria and Iceland.
Berge bemoaned an attack which did not "flow", while observers talked about underwhelming performances, and the clearly tired and injury-affected Sagosen. Norway failed to live up to their hype and went down 26:31 to eventual bronze medallists Spain in the last eight, with Sagosen going off injured early but ending as Norway's top scorer in North Africa, with 54 strikes.
The pandemic also meant that, due to some of the strictest governmental restrictions in the world back home and a packed calendar, Norway effectively had two senior men's teams competing at the same time early this year.
While the 'A' team were busy preparing and playing at Egypt 2021 and the subsequent Olympic Qualification Tournament in March, the 'B' team were preparing and playing in their 2022 EHF Men's European Championship Qualification Phase 2 matches with a completely different delegation of players and coaching staff.
The 'B' team delivered the goods and with the 'A' team then involved in April onwards, went through to EURO 2022 with five wins from six.
In the middle of that period, the Tokyo Handball Qualification 2020 took place. Originally due to be hosted by Norway in Trondheim, it was switched to Montenegro due to COVID-19 regulations but Norway wasted no time booking their Olympic ticket as they defeated Brazil, Republic of Korea and Chile all by double-figures. They will face Brazil again in Japan, but with their 32:20 win in Montenegro it is now seven wins from eight clashes against their South American rivals.
This action packed start to the year has left Berge with a near-impossible task of selecting 15 names from an early list of 37 supplied, with Norway's long list likely to be the only squad where all players have played a number of competitive national team games this year.
Without doubt is Sagosen's place. Recognised as one of the greatest talents in men's handball, he is joined by 39-year-old Bjarte Myrhol (257 national team appearances since his 2003 debut) and Christian O'Sullivan (137) two more key, experienced figures in Japan, both on and off court. 
Myrhol, voted best line player at both the 2017 and 2019 World Championships, appeared in Egypt after undergoing shoulder surgery but was limited, playing just over an hour in seven matches and playing a little less in Montenegro. 
It was not a big surprise that following qualification, Norway's captain announced that Tokyo 2020 would be his last competition before retiring. 
"I can look back on what will be almost 20 adventurous years in the national team jersey," he said about the announcement. "It will, of course, be sad to end my career, but I choose to focus on all the great moments I have had. I am more happy with what I have experienced, than I am afraid of what I will lose."
Norway may have one addition in the Tokyo 2020 squad who was not alongside Myrhol in Egypt or Montenegro and that is EHF Champions League finalist Sebastian Barthold. If Berge picks on current form, the Aalborg left winger, who scored 20 times for Norway in four EURO qualifiers and 62 times in the EHF Champions League this season could push his way in.
"It's 12 teams and 14-player squads and I think that it will fit us good," said Sagosen to ihf.info after qualification was secured. "You have five group games and then go directly to the quarter-finals, so I think the whole tournament structure fits us really good. It's in the summer and it's a new experience for us as we have never been to an Olympic Games before.
"It's a childhood dream for everybody who is a professional athlete," he added. "It doesn't matter which sport or which nationality, to advance to an Olympic Games is just the biggest thing you can do as an athlete. It's my first time at an Olympic Games and it's our first time in 49 years. I'm just really hyped about the atmosphere going down there [to Tokyo] with this team, with this group.
"This is a very good opportunity for us," said Berge about facing Argentina, Spain, Germany, France – who they lost to in the 2018 IHF Men's World Championship final – and Brazil. "Our first objective is to progress to the quarter-finals. There will be many interesting games, we have to avenge previous defeats against Spain and France. I feel optimistic."
Berge's squad will meet up at home on 9 July, before departing to Japan on 12 July, along with the women's team.
 
Key players: Sander Sagosen (left back), Torbjorn Bergerud (goalkeeper), Christian O'Sullivan (centre back), Bjarte Myrhol (line player), Kristjan Bjornsen (right winger)
Qualification for Tokyo 2020: Tokyo Handball Qualification 2020 Tournament 1 – 1st place
History in Olympic Games: 1972: 9th
Group at Tokyo 2020: Group A (Argentina, Spain, Germany, France, Norway, Brazil)