Japan

Coach: Dagur Sigurdsson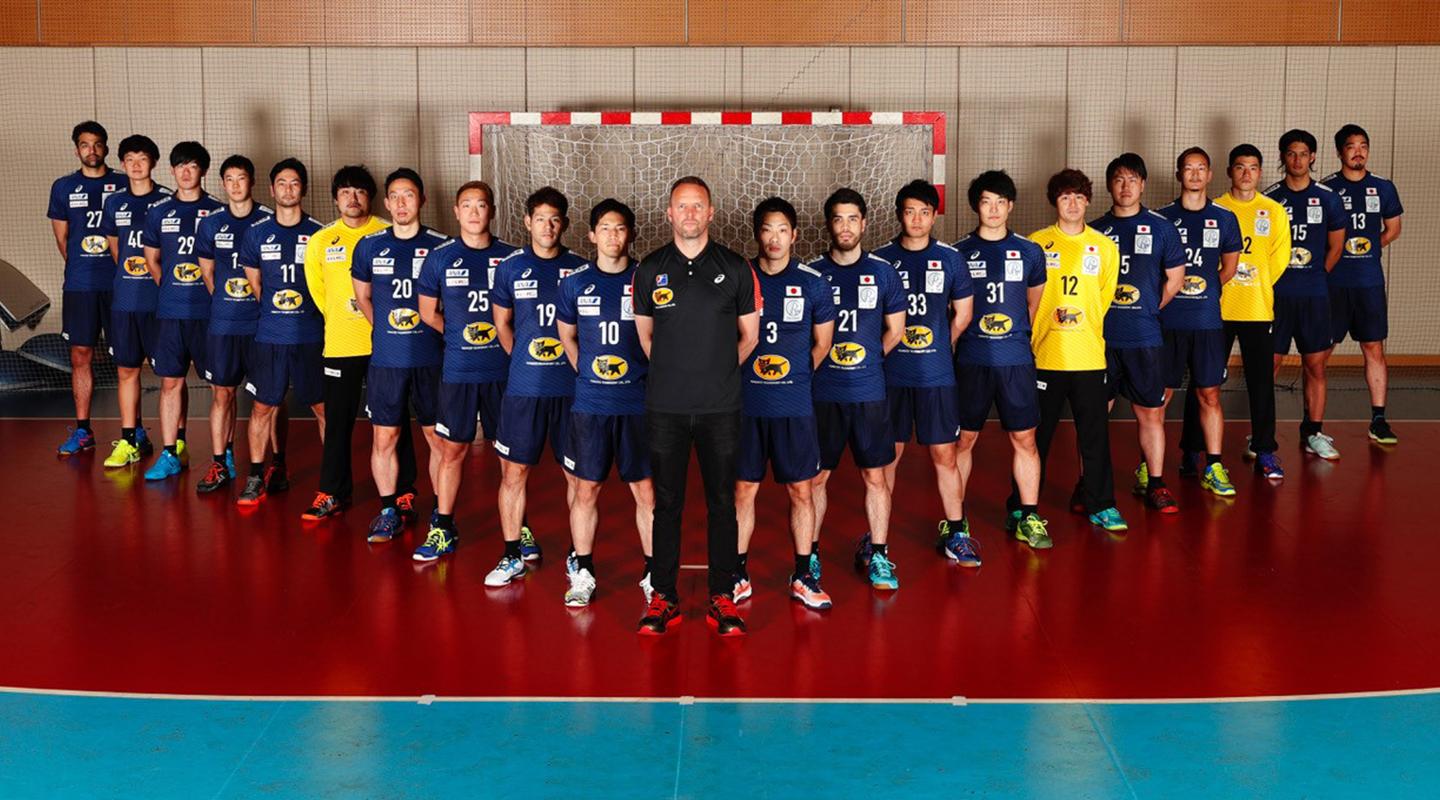 Japan
Japan
Team Players
Team Info
After being elected as hosts of the 2020 Olympic Games at the 125th IOC Session in Buenos Aires, Argentina on 7 September 2013, Japan has had one of the longest periods in modern history to prepare for a home Games.
Despite the length of time, it will be interesting to see how well Dagur Sigurdsson's group of players cope with the extra-long build-up, off-court pressures and knowledge of representing their country on a global stage on home soil – an experience every home nation has.
One thing they can rely on is partisan support – at the time of writing, only Japan residents can attend the Games as spectators – and Sigurdsson will be hoping his squad can use it to their benefit as they face a very difficult task of getting out of their preliminary group which sees them face current Olympic and consecutive World Champions Denmark in their very first game.
This is followed by clashes against 2021 IHF Men's World Championship runners-up Sweden, then Egypt, Bahrain and Portugal. 
"It is going to be a very tough group for us, both groups are extremely difficult as these are the top 12 nations more or less in the world," said Sigurdsson about the draw. 
"It's going to be very attractive for the Japanese fans to have games against teams like Denmark as world champions [who are] coming with the big stars like [Niklas] Landin and [Mikkel] Hansen. These are the players that fans know and I am really happy that they will have the opportunity to see them live here in Tokyo."
But if things fall into place, the host nation could surprise many following some impressive performances at the 2021 World Championship in Egypt.
The first team to arrive in North Africa, Japan quickly settled and found their way, starting off with two friendlies against the host nation. Despite losing both, Japan were able to stay in touch for large periods, only going in at the break a goal down both times, 29:34 (16:17) and 25:33 (15:16).
These performances were evidence of improvement after a disastrous bottom-placed rank at the previous world event, Germany/Denmark 2019. The Japanese would shock the handball world in Egypt, and the shock came early – in their very-first game, against Croatia, when only a last-minute equaliser saw the European side avoid embarrassment early on. 
The 29:29 (17:14) draw on paper was impressive, and "historic" according to Sigurdsson, but Japan should have won and it is that emotion that the European championship-winning coach, who won bronze coaching Germany at Rio 2016, will draw on to galvanise his team when needed.
The 2020 AHF Men's Asian Championship bronze medallists took that result – and best player award to the influential Yuto Agarie – and moved on to face continental rivals Qatar, who they had not beaten in the previous six years. They nearly broke that unwanted record, leading at half-time (16:15) but, instead, left empty-handed against the Asian champions (29:31). However, they made history against Angola in their final preliminary group game, ending the right side of a tight result, winning 30:29 to make history and qualify for the main round for the first time.
Further history was eventually made in the main round, but first came losses against Argentina 24:28 (13:17) and their Tokyo 2020 opponents Denmark 27:34, although a close first half (17:19) again highlighted the Japanese quality. In their final game, they defeated Bahrain easily, 29:25 (19:12) to end with a 19th-placed rank and end the championship on a high, taking that good feeling into the lead up to Tokyo.
Ahead of Egypt, Sigurdsson, who started his coaching career in Japan, as a player coach, had said he wanted to present Japan as a team playing "…positive and exciting handball that would give us hope for the Olympics." That, combined with his pre-championship hopes of gaining experience in playing big games was ultimately achieved and he will be relishing seeing his players on the biggest stage of all.
Agarie led the Japan side at the continental championship in Kuwait in 2020, with the centre back being awarded Most Valuable Player of the event alongside captain Remi Anri Doi, who also made the team as best left wing.
Doi's is a fascinating story and evidence of the culture which Sigurdsson has brought to the Japan side. Born in Paris, but raised in Japan from the age of three, at 22 a knee injury forced him to end his handball career, or so he thought. 
After moving back to France, his knee recovered and like "a gift from god" he could play again. He joined the second team of Chambery Savoie in 2012, before eventually returning back to Japan after a number of seasons in the French LIDL Starligue and Proligue. In 2015 he joined the Japanese national team, playing at his first World Championship in 2017.
"Everybody believes that the main difference between Japanese and European handball is about physics and technique. But for me it's more about the strategy of the game, which European players learn from an early age on," the Japan captain told ihf.info about the differences between the two handball cultures. "Another thing is the mentality. In Europe, they develop a fighting spirit. We don't really have professional leagues, so it is very difficult to get this fighting spirit in Japan.
"With the Olympic Games ahead of us, I want to achieve something and I wanted to put this fighting spirit into the team and participate in all training camps and the Japanese league to influence all the other players. That's why I decided to go back to Japan in 2019."
Sigurdsson has run a number of training camps at the Ajinomoto National Training Center, the most recent taking place throughout June and featuring 21 players, a number of which come from a generation of players who are some of the best the country has produced in recent years.
Overseen by coach Akira Yoshimura – part of Sigurdsson's senior team staff – the young Japanese side finished second at the 2018 AHF Asian Men's Junior Championship which had followed an eighth-placed rank at the 2017 IHF Men's Youth World Championship team in Georgia, a tournament where they beat an Egyptian side featuring a number of current senior players in the eighth-finals. 
Right back Rennosuke Tokuda and left back Adam Yuki Baig were part of that squad while Tokuda joined right wing Kai Klampt and line player Sota Takano in the 2019 IHF Men's Junior World Championship squad. Tokuda has had an impressive season with his Grupa Azoty SPR Tarnow side in Poland and finds himself in the running for the best right back and overall MVP of the season in the SuperLiga, going up against Alex Dujshebaev amongst other handball superstars. The latest prodigy is Tokuda's Tarnow club teammate in Poland, 20-year-old Shuichi Yoshida.
Takano, Baig, Tokuda and Yoshida were all in Sigurdsson's squad for Egypt 2021 with Tokuda and Takano playing for just under two hours each, Yoshida for three hours and Baig unused. Whether all of them will be selected in the 15 squad for Tokyo 2020 remains to be seen, but Japanese men's handball looks to be in a good place going forward onto their biggest-ever stage.
 
Key players: Remi Anri Doi (left wing), Yuto Agarie (centre back), Rennosuke Tokuda (right back)
Qualification for Tokyo 2020: Hosts
History in Olympic Games: 1972: 11th, 1976: 9th, 1984: 10th, 1988: 11th
Group at Tokyo 2020: Group B (Bahrain, Egypt, Portugal, Sweden, Denmark, Japan)