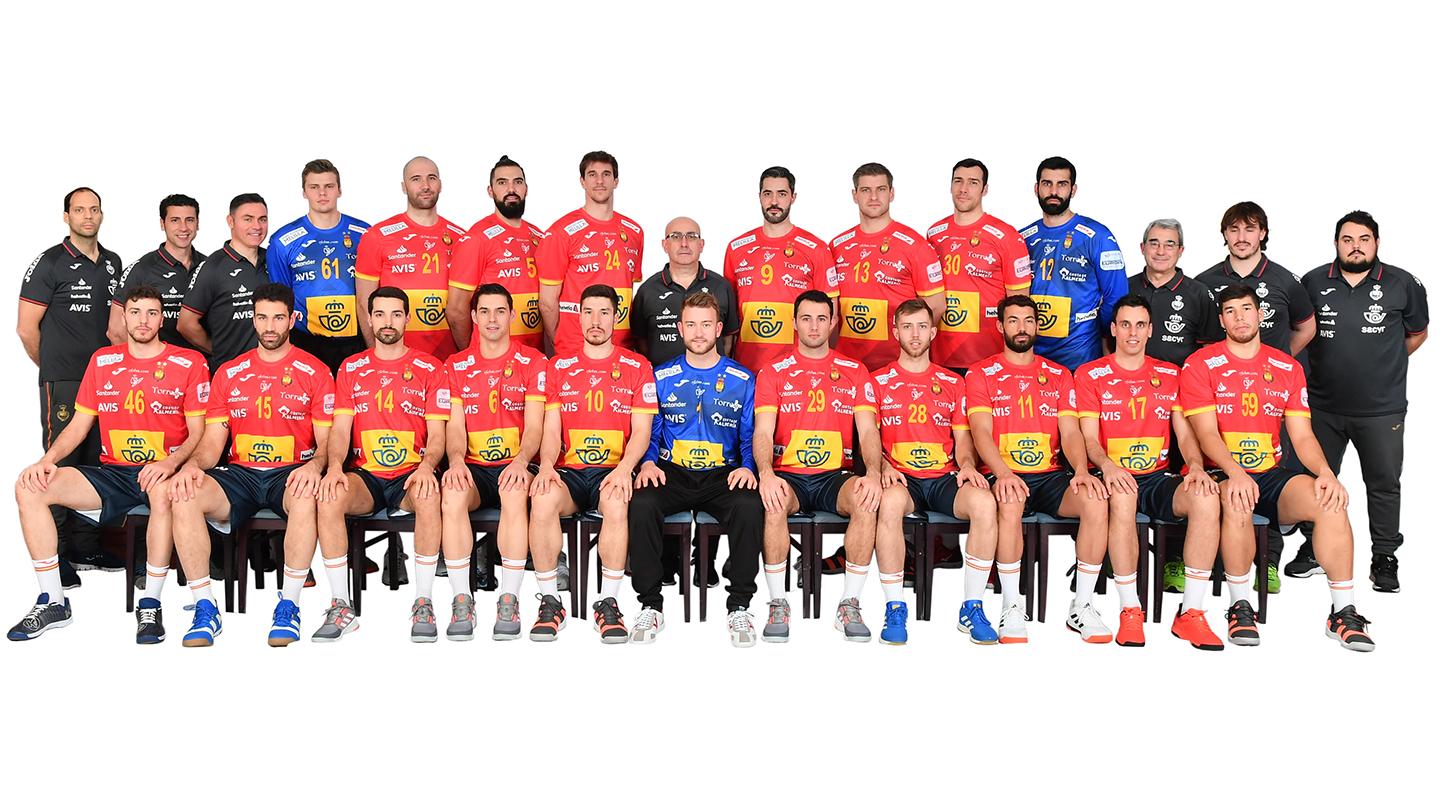 Spain
Spain
Team Players
Team Info
After missing the ticket for Rio 2016, Spain are again among one of the best teams in the world, securing Men's EHF EURO gold medals in 2018 and 2020 and a bronze medal at the IHF Men's World Championship in Egypt this year.
Plenty of plaudits should go to coach Jordi Ribera, who led Brazil to a quarter-final spot at Rio 2016 five years ago, and was pried from the South American side to his native country.
Ribera has worked wonders at times, instilling a system playing to Spain's strengths, and building a highly functioning attack, while maintaining an efficient team in defence, spearheaded by one of the best goalkeeping duos in the world, Gonzalo Perez de Vargas and Rodrigo Coralles.
Perez de Vargas and Coralles were the most efficient pair of goalkeepers at Egypt 2021, saving 36% and 34% of their shots, placing second and sixth in the shot stopper standings.
At Egypt 2021, Spain remained unbeaten until they met eventual world champions Denmark in the semi-finals – a testament of their strength, including a clear quarter-final win against Norway (31:26), a team they will face again at the Olympic Games.
With experienced players like Raul Entrerrios, Viran Morros and Joan Canellas at their last chance for a gold medal at the Olympic Games, Spain aim to make the dream of Olympic gold come true at Tokyo 2020. 
However, Spain have had their fair share of trouble this spring, as Dani Dujshebaev, the emerging left back from Lomza Vive Kielce, suffered a season-ending injury, which means he will miss this year's Olympic Games.
His brother, Alex, the second-best goal scorer in the EHF Champions League Men before the EHF FINAL4 in Cologne (86 goals), who accumulated 34 goals in nine games at Egypt 2021, will be there and will likely carry the load in attack for 'Los Hispanos'.
At Tokyo 2020, Spain will face a challenge as their group features three other European sides – France, Norway and Germany – with the battle for a good finishing position in the group starting from the first throw off.
"The draw saw us facing the best teams in the respective pots, this means we will have to be ready for every opponent, which are very tough," said Ribera after the draw.
It will also be an emotional meeting against Brazil, a team Ribera coached twice, between 2005 and 2008 and for a second stint between 2012 and 2016, but also against Argentina, whom the Spanish ace led between 2004 and 2005.
"South American handball is strong and we will face two of their best teams there," added Ribera to the Royal Spanish Handball Federation's website.
 
Key players: Gonzalo Perez de Vargas (goalkeeper), Alex Dujshebaev (right back), Raul Entrerrios (centre back)
Qualification for Tokyo 2020: Men's EHF EURO 2020 – 1st place
History in Olympic Games: 1972: 15th, 1980: 5th, 1984: 8th, 1988: 9th, 1992: 5th, 1996: 3rd, 2000: 3rd, 2004: 7th, 2008: 3rd, 2012: 7th 
Group at Tokyo 2020: Group A (Norway, France, Germany, Brazil, Spain, Argentina)