Denmark

Coach: Nikolaj Jacobsen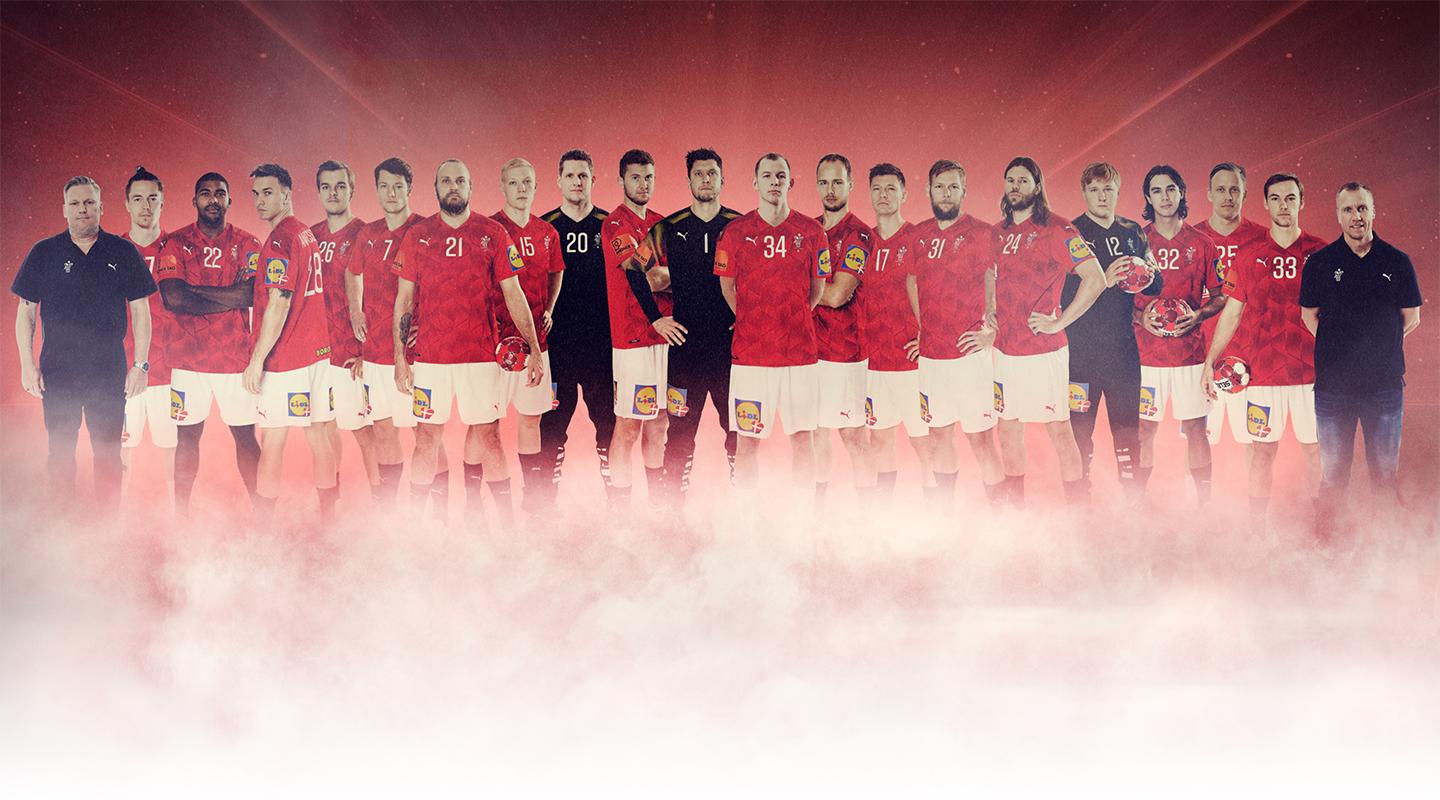 Denmark
Denmark
Team Players
Team Info
Prior to Rio 2016, Denmark were the "what if" team at the Olympic Games – a side brimming with potential, but always falling short of a medal. 
Tactics changed, a strategy was put in place, a golden generation emerged and, after a disappointing start, the Scandinavian side finally secured the gold medal.
Things have fallen into place since that moment and with a few tweaks, Denmark have dominated world handball, embarking on a superb 19-game unbeaten run at the IHF Men's World Championships in 2019 and 2021, winning two titles on the way.
With experienced stalwarts still hungry for success, Denmark are one of the teams to watch and definitely one of the sides to beat at Tokyo 2020. They will attempt to become only the second men's team ever to defend their Olympic title after France claimed gold in 2008 and 2012.
However, the Danish side will surely be warned about complacency after winning a big trophy, as they failed to progress from the group phase at the Men's EHF EURO 2020, just one year removed after becoming world champions for the first time.
There will be little surprises for Denmark in Tokyo, as all their opponents are well-known, four of which Nikolaj Jacobsen's side met at Egypt 2021.
"It is basically a nice draw for us, where there are good opportunities to move on from the group. However, a very strong quarter-final opponent awaits us, regardless of which position we end up in in our own group," said Jacobsen to the Danish Handball Federation's official website.
After a nerve-wracking game against Egypt in the quarter-finals at the IHF Men's World Championship in January, where Denmark moved on after penalties, the two sides will meet again in one of the most interesting games to watch in the group phase.
The world champions will also rekindle their rivalry with Scandinavian foes Sweden, against whom they won in the final at Egypt 2021 26:24.
The Danish side also defeated hosts Japan (34:27) and Bahrain (34:20) at Egypt 2021, with two Icelandic coaches waiting for Jacobsen's move in the matches against Asian sides.
However, Jacobsen can unleash several weapons in his arsenal, both in attack and in defence. The MVP of the last two IHF Men's World Championship editions and at Rio 2016, PSG's left back Mikkel Hansen, will be eager to add to his collection of medals, while the 2019 IHF Male World Player of the Year, goalkeeper Niklas Landin, is also key for Denmark's success.
Hansen and Landin were instrumental on Denmark's golden path to winning at Rio 2016, as the left back and right wing Lasse Svan Hansen, who could play his final Olympic Games, combined for 103 goals four years ago.
Rising stars, like left wing Emil Jakobsen and right back Mathias Gidsel, could also be at Jacobsen's disposal, as Denmark look ready to challenge for another medal to add to their impressive collection.
 
Key players: Niklas Landin (goalkeeper), Mikkel Hansen (left back), Lasse Svan Hansen (right wing)
Qualification for Tokyo 2020: 2019 IHF Men's World Championship – 1st place
History in Olympic Games: 1972: 5th, 1976: 8th, 1980: 9th, 1984: 4th, 2008: 7th, 2012: 6th, 2016: 1st
Group at Tokyo 2020: Group B (Denmark, Sweden, Portugal, Japan, Egypt, Bahrain)