Denmark hope for Rio 2016 repeat; France for revenge
06 Aug. 2021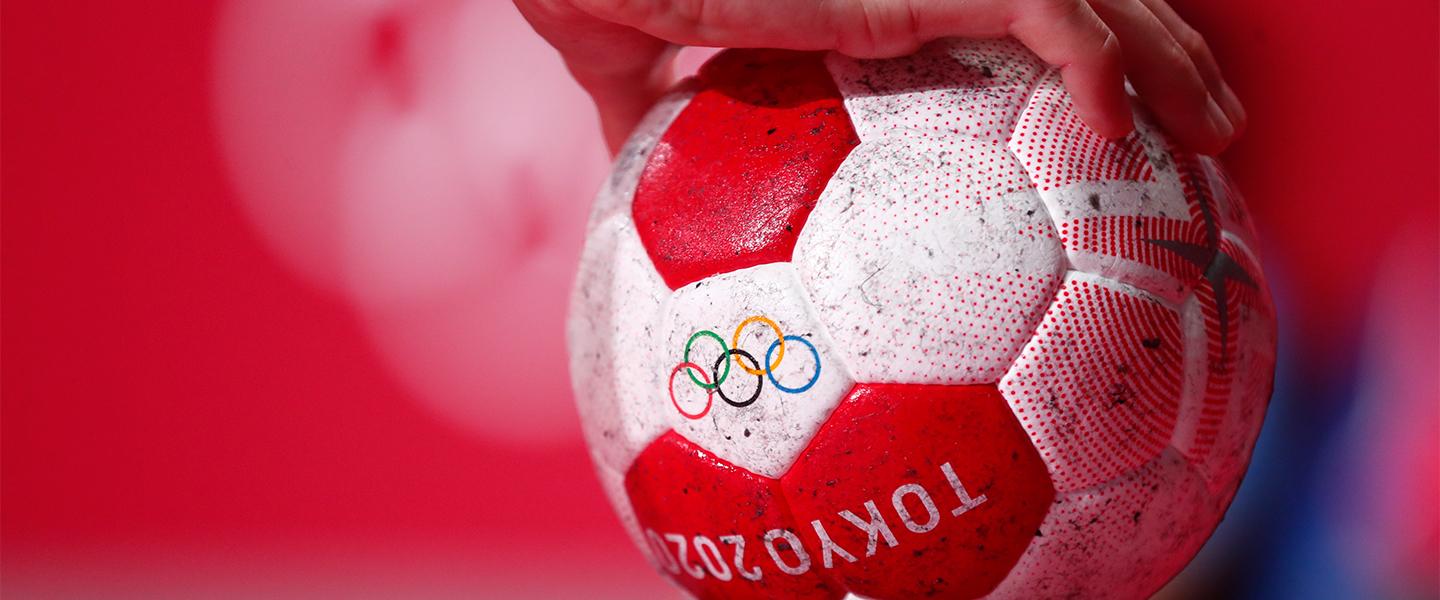 Saturday's Tokyo 2020 final will see a repeat of the 2016 edition in Rio de Janeiro, when Denmark beat France 28:26 to clinch their first Olympic medal in the men's handball competition. At that time, Denmark upset France's hopes of a three-peat, after France had won gold at both Beijing 2008 and London 2012. 
The 2020 Olympic final is therefore not only a rematch of the last gold-medal match at the Games, but a battle between the champions at the last three editions. Prior to this Denmark-France era, Croatia – who did not qualify for Tokyo 2020 – were the last winners, in 2004. 
"France are one of the best teams over the last 20 years, so we're really looking forward to playing them. They are used to playing these big games, so we have to play a really good game to beat them," said Denmark captain Niklas Landin, before commenting on how France have changed since the 2016 Olympic final. 
"Maybe they are a little bit tougher this time. They have so many good players. Their back-up pairs are unbelievable. They can just change every minute and there will be a new one."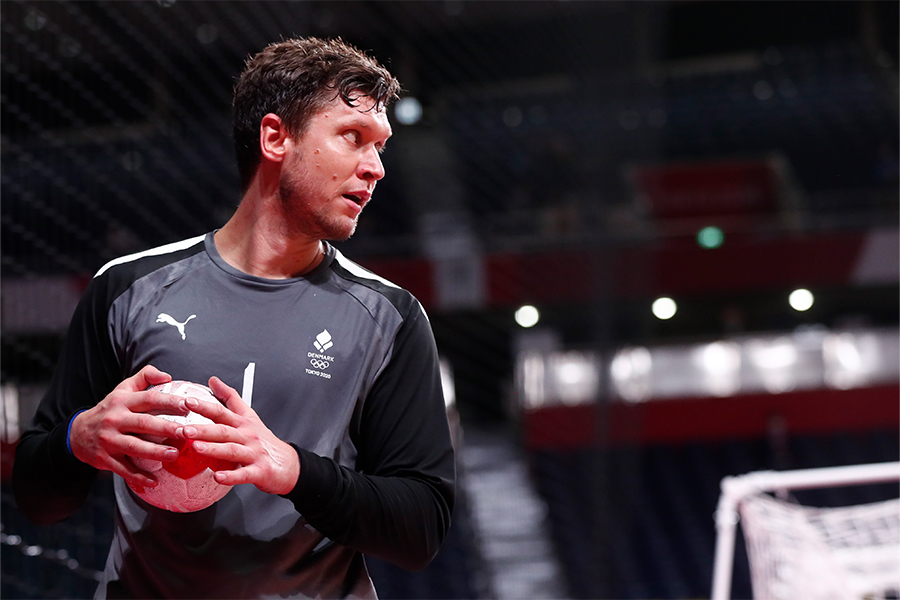 In terms of how the teams have evolved since Rio 2016, France saw some big-name retirements such as 2012 World Player of the Year Daniel Narcisse and the 2008 winner of the same award Thierry Omeyer. But some big young talents have solidified their place in the squad, including newly crowned Champions League winner with Barça's Dika Mem and 2017 World Championship All-star right back Nedim Remili. 
Aside from Omeyer and Narcisse's departure, France's biggest stars remain, led by three-time World Player of the Year Nikola Karabatic. Karabatic shares the men's World Player of the Year record with Denmark's Mikkel Hansen, who enters the Tokyo 2020 final as the top scorer of the competition, with 52 goals, and also as the leader of the goals + assists ranking. Since Rio 2016, where he was named MVP, Hansen played a key role in Denmark winning two world titles and was named MVP at both the 2019 and 2021 World Championships. 
After Denmark's world title win in 2019, Hansen's teammate Landin earned his first World Player of the Year crown. Landin was the All-star Team goalkeeper at the 2019 World Championship and won his first Champions League trophy with THW Kiel in 2020. Landin has made 50 saves against 160 shots faced at Tokyo 2020, sharing that tally with Egypt's Karim Hendawy. France's Vincent Gerard tops the ranking of most saves made, with 64. 
France are only the second men's team to have reached four Olympic finals, after Sweden in 1992, 1996, 2000 and 2012. Should they win the Tokyo 2020 gold, it will be a record in the men's handball event. Should Denmark reclaim the title, they will be the second team to defend it after France. Denmark would also become the third reigning world champions to win Olympic gold, after Croatia in 2004 and France in 2012. 
The overall history at Olympic Games and World Championships between Denmark and France is almost level, with five wins for France and six for Denmark. France's last win over Denmark in these competitions was in the Rio 2016 preliminary round, before Denmark were victorious in the final and then again in the 2019 World Championship semi-final. 
"We will have a medal no matter what and now we have two days to prepare our game and come back stronger," said Nikola Karabatic after the semi-final win against Egypt. 
"I personally badly wanted to reach this final. With our team we lost the past three semi-finals in a row [2021 and 2019 World Championships and 2018 European championship] so we had to respond today and it was really difficult." 
Karabatic's teammate and captain Michael Guigou commented: "This is my fourth final in a row. Last time there was a bad memory, but this time everyone is very motivated to reach this gold medal, and we are ready."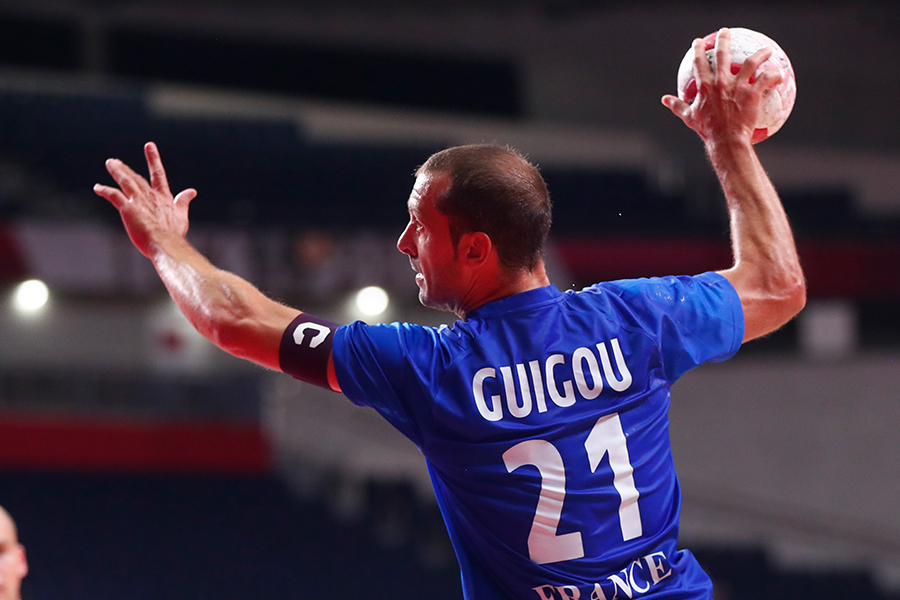 Egypt target first global silverware 
Egypt have never won a medal at any international championship outside their continent and now have the chance to collect their first as they meet the heavily experienced Spain side aiming for their fourth Olympic bronze. In fact, the Tokyo 2020 bronze medal will be decided between the oldest team in the competition, Spain, and the second youngest, Egypt. 
For a bronze-medal match, the big question is often which side will be able to mentally recover from the semi-final loss to find their top form for the last game. It seems Spain's greater experience should help them to do so, but the semi-final loss may have also hit the European champions even harder given it is certainly the last Olympic Games for many in the squad who are nearing the end of their careers. 
"Even though we can't compete for the gold, we still have a medal that we can reach, so we have to fight for that," said Spain captain Raul Entrerrios after their semi-final loss to Denmark. "We're going to give our maximum for Spain, for our fans. We will get up after this defeat and we are going to fight for Spain."
On Egypt's side, the work from the team's Spanish coach Roberto Parrondo is clear to see and a large part of that has clearly been mentally focused, so undoubtedly Parrondo will have his team more than ready to fight to avoid leaving Tokyo empty-handed. 
"I really hope that we reach the podium after tomorrow because that is what this team deserves," said Egypt right back Yahia Omar after the semi-final loss to France. 
In 10 previous meetings across World Championships and Olympic Games, Egypt have never beaten Spain. They drew once, in the preliminary round at the 1997 World Championship. The last mutual clash ended 36:31 for Spain, in the 7/8 placement game at the 2019 World Championship. 
Full schedule for Saturday 7 August 
All times local
17:00 Bronze-medal match: Egypt vs Spain
21:00 Gold-medal match: France vs Denmark