Ricci Bitti: "Handball has reached great excellence in organisation"
27 Jan. 2019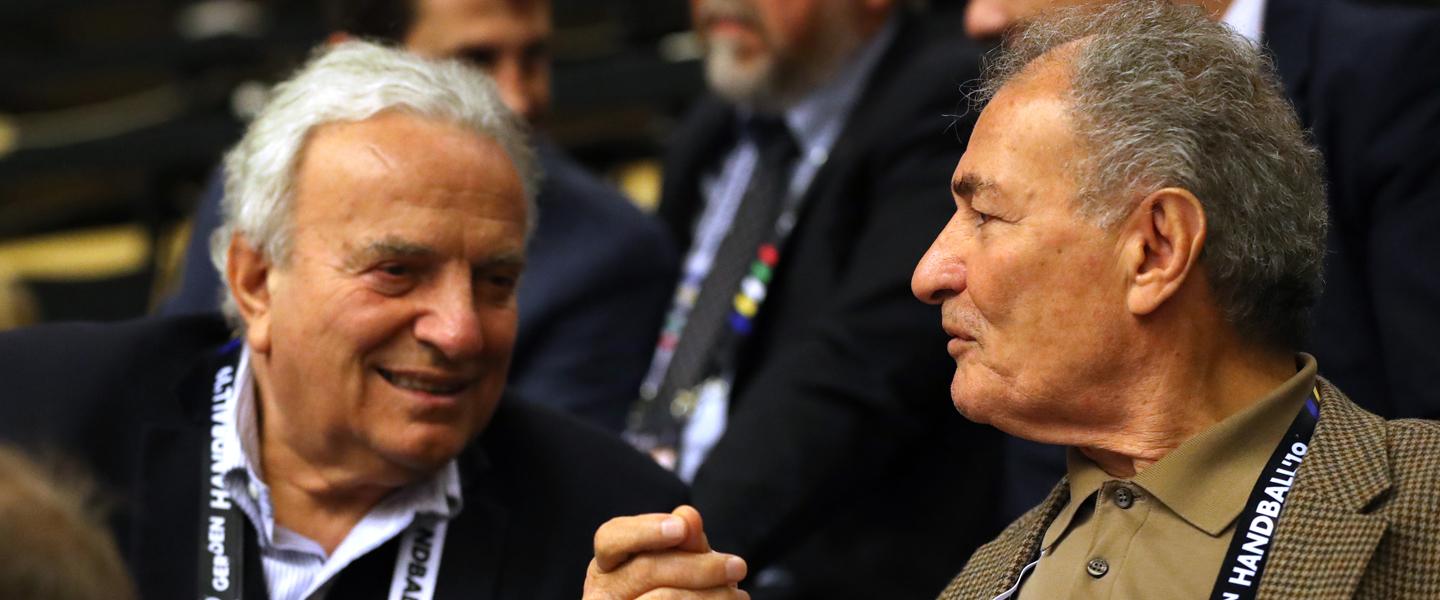 The final weekend of the 26th IHF Men's World Championship in Germany/Denmark saw a number of VIPs from the world of handball, politics and royalty in attendance as the global event drew to a close.
HRH The Crown Prince of Denmark, Frederik and HRH The Crown Princess of Denmark, Mary Elizabeth attended the final, alongside Gabon Vice President Dr. Pierre-Claver Maganga Moussavou, and handball representatives from across the world.
One VIP was the President of The Association of Summer Olympic International Federations (ASOIF), Francesco Ricci Bitti. The ASOIF represent the Summer Olympic International Federations on issues of common interest with the aim of uniting, promoting and supporting the International Summer Olympic Federations.
"It is a pleasure to come here and see the level of the organisation," said Ricci Bitti at the closing press conference of Germany/Denmark 2019. "I am amazed at the integration of all the bodies involved so congratulations to Dr Moustafa and the two federations organising committees. The IOC are looking closely at this evolution because, perhaps, we need to go this way in the near future."
The ASOIF President is also the International Tennis Federation (ITF) Honorary Life President and a member of the IOC Coordination Commissions for Tokyo 2020 and Paris 2024, member of the World Anti-Doping Agency (WADA) Executive Committee and Foundation Board and member of SportAccord, and he was impressed by not only the organisation of the global event, but the sport of handball itself.
"ASOIF has two basic missions, to represent the common interests of all the federations and, secondly, to look at their ability to deliver great Olympic Games," said the president, who is in his second term. 
"On this second point I will report [from here] to my people and to the President of the IOC that handball is growing. It is a wonderful sport, a school sport, and is a sport which has reached, in this edition at least, great excellence in organisation.
"Everything is positive, and I enjoyed being here - congratulations to all."