New York City Team Handball

Coach: Richard Kluz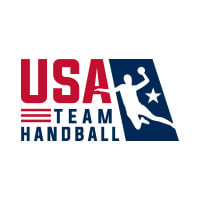 United States of America
New York City Team Handball
Team Info
New York City Team Handball Club will be the first team ever from North America to compete in the IHF Men's Super Globe. They earned their spot in Saudi Arabia by winning this year's Men's North American and the Caribbean Club Championship after defeating Los Angeles THC 34:32 and Handball Quebec 34:30.
"We have a core group of guys who have played together for a long time. For this event, we have added a few experienced players in our roster, who we believe will add tremendous value in making sure we play with patience," said Shkumbin Mustafa, who will compete in Dammam and is also the club's president.
The most remarkable new addition is line player Carlos Prieto Martos. The 39-year old Spaniard joined the USA side to help them at the Super Globe with his unquestionable experience. Prieto Martos has won the EHF Champions League three times — two with FC Barcelona (1997-1998 and 1998-1999) and one with Balonmano Ciudad Real (2005-2006), with whom he also won the IHF Men's Super Globe in 2007. Prieto also claimed the bronze medal with Spain at the Beijing 2008 Olympic Games.
"Carlos Prieto had retired from handball, but as a person who is a big supporter of promoting the game we love he accepted to join us in our first Super Globe participation. We are happy to have him be a part of this historic journey," said Mustafa to ihf.info.
Another key player for the North American side is Gil Pires. He represented Brazil at the 2011 Pan American Games but is much more famous for his career on the sand. He is one of the top players for the reigning beach handball world champions, Brazil, and acted as an Athlete Role Model at the Buenos Aires 2018 Youth Olympic Games for beach handball.
New York City's highest scorer at the North American and the Caribbean tournament was right back Benjamin Briffe. The 32-year old French played in the Lidl Starligue for nine seasons between 2006 and 2015, scoring 388 goals for clubs Toulouse, Cesson-Rennes and Aix.
"As far as individual skills, we have great talent in all positions, and we hope each one of them will come out strong and show the world their qualities," asserted Mustafa.
In preparation for the 2019 Super Globe, New York City trained and played friendly matches in Montpellier, France, from 20-25 August while the coaches prepare for their first opponent: Saudi Arabia's Al-Mudhar.
"We are quite happy with the achievement [of qualifying to the IHF Men's Super Globe], and at this point have not set any tangible expectations but to go out there, perform to the best of our abilities, have fun, and be a part of this historic journey, not only for New York City THC, but also for the future of the North American and the Caribbean region," said Mustafa.

Key Players: Benjamin Briffe (right back), Carlos Prieto Martos (line player)
Qualification for 2019 IHF Men's Super Globe: 2019 Men's North American and the Caribbean Club Championship winners
History in tournament: 1997-2018: DNQ
Quarter-final qualification at 2019 IHF Men's Super Globe:
Al-Mudhar vs New York City Team Handball Club (USA)
27 August 2019, 20:00 local time