Handebol Taubate

Coach: Marcus Oliveira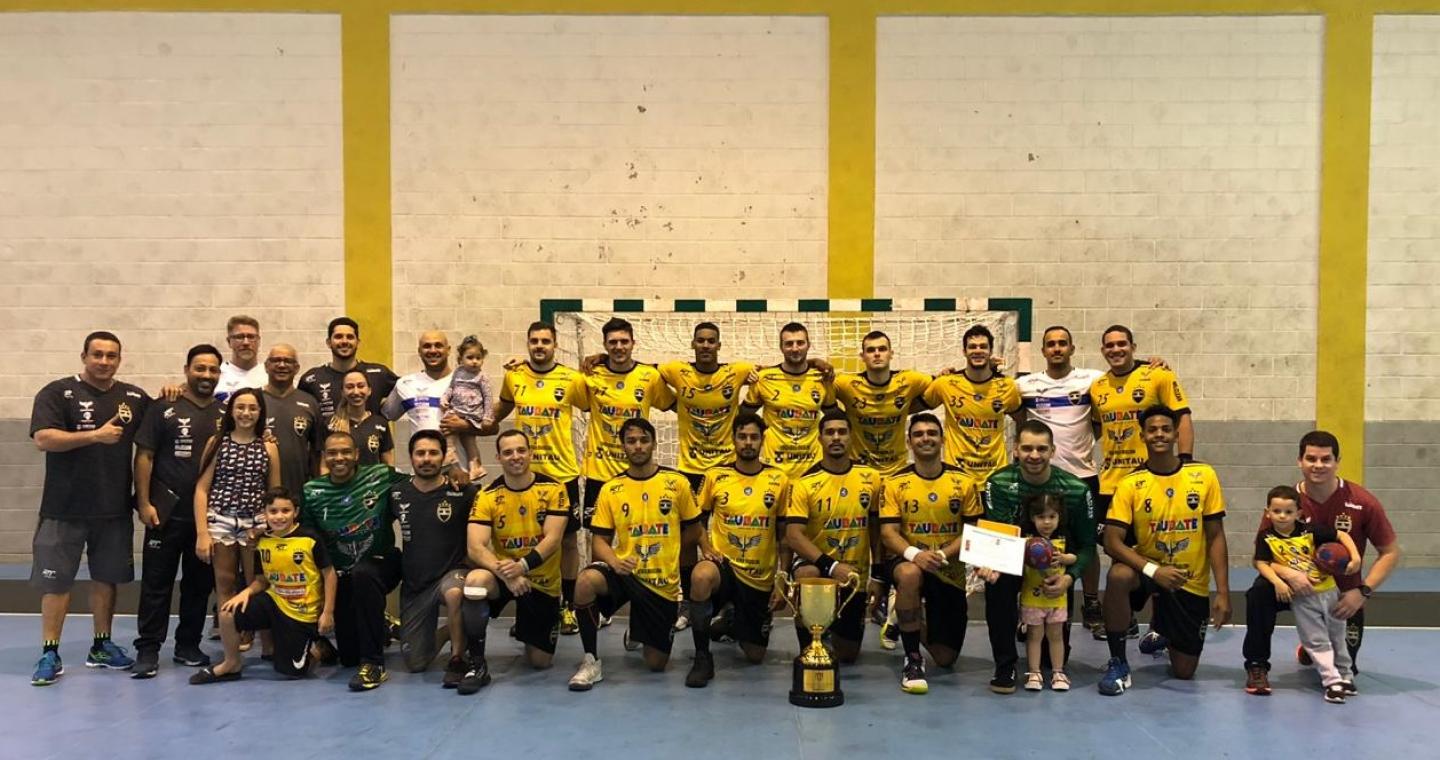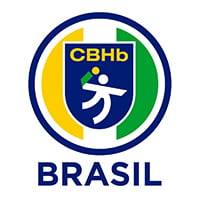 Brazil
Handebol Taubate
Team Info
"Our goal is to play the semi-finals of the world," said a confident Marcus Oliveira. "Tata", as he's known in South America, has a lot of experience coaching Taubate at continental tournaments and at the IHF Men's Super Globe. 
Since 2013, the team from the state of Sao Paulo, Brazil has participated in every Super Globe except the 2017 edition. Taubate's best finish was 5th in 2018 – when after losing to Füchse Berlin in the quarter-finals, they defeated Sydney Uni and Hammamet in the 5-8 placement matches. This year, however, the team have bigger aspirations.
"We have a young but strong team that dreams of making history in the competition. We have a good defensive system that aims to control the depth of our opponent's game and is based on intercepting balls and creating counterattack possibilities," describes coach Oliveira. 
Taubate won't face major problems looking for their best form before they travel to Saudi Arabia as the Brazilian club season is already underway. They also played some friendly matches against local Saudi clubs to ensure they stay fit.
Taubate is coming into the tournament without two key players, Guilherme Valadao and Guilherme Rosa de Oliveira. The two Brazilian national players left the club before the season. Argentinian right back Lucas Aizen and left back Santiago Canepa look to fill the void left by the two departures.
Aizen and Canepa, both on Argentina men's senior coach Manolo Cadenas' radar, are formally of SAG Ballester, who defeated Taubate's biggest opponents EC Pinheiros in the preliminary round of the South and Central American Club Championship in May.
Hosts Al-Wehda await Taubate in the 2019 IHF Super Globe quarter-finals in Dammam. Oliveira knows it won't be easy. "From what we have seen, it's a strong and very physical team that has a well-positioned high defence and players with great nine-metre shooting potential who will also have the home factor in their favour."
Key players: Maik Santos (goalkeeper), Vinicius Texeira (line player)
Qualification for 2019 IHF Men's Super Globe: 2019 Men's South and Central American Club Championship winners
History in tournament: 1997-2012: DNQ, 2013: 6th, 2014: 6th, 2015: 6th, 2016: 7th, 2017: DNQ, 2018: 5th 
Quarter-final at 2019 IHF Men's Super Globe:
Al-Wehda (KSA) vs Taubate (BRA)
28 August 2019, 12:15 local time