Record champions Barça in classic title-deciding clash versus Kiel
31 Aug. 2019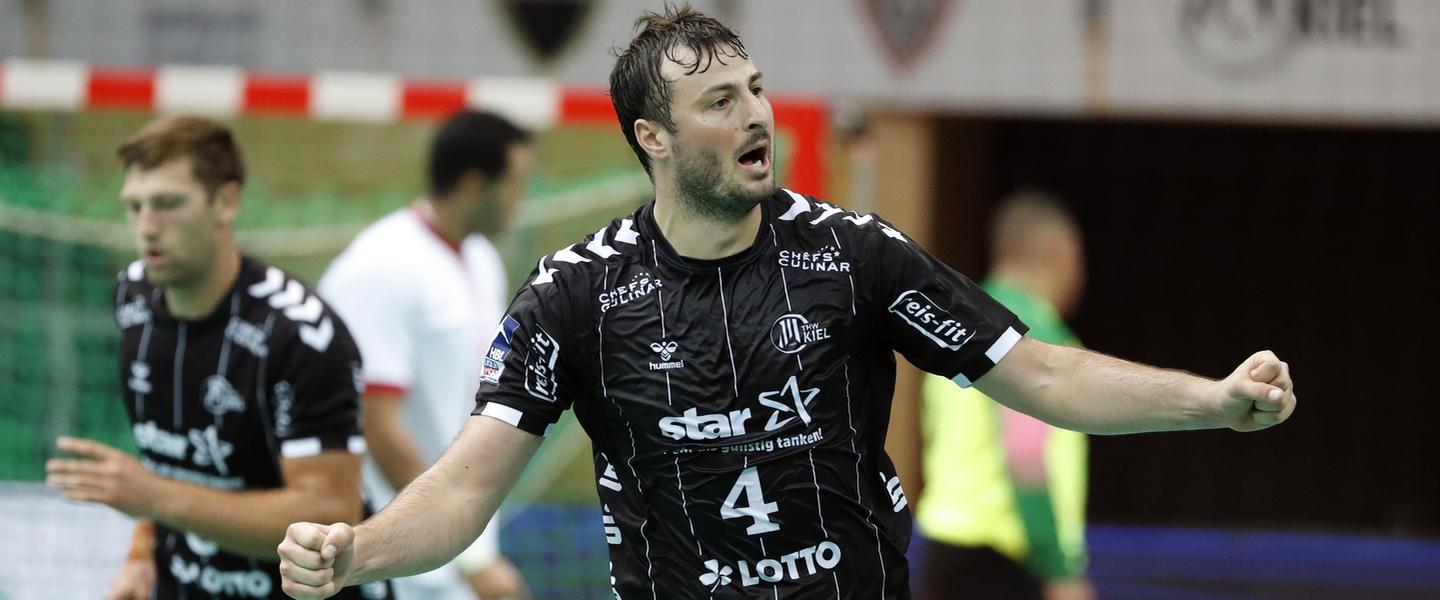 Will Barça extend their winning record and claim their third straight IHF Men's Super Globe title, or will THW Kiel take their second trophy? That question will be answered on Saturday when the final match at the 2019 IHF Men's Super Globe is played in Dammam. 
Prior to the trophy game, current Champions League title holders Vardar will meet hosts Al Wehda in the bronze-medal match, with the Macedonian team aiming for their second third-place finish in the competition and Al Wehda – on debut at their home event – targeting their first piece of Super Globe silverware. 
FINAL
THW Kiel (GER) vs Barça (ESP)
Damman Sports Hall, 17:20 local time
In the last eight editions of the IHF Men's Super Globe, Kiel and Barça have taken a combined five of the trophies. Record winners Barça have raised four of them, in 2013, 2014, 2017 and 2018, while Kiel won their first and so far only gold in 2011. 
On Saturday August 31, the two powerhouses of European handball – who are the record title holders in their respective domestic leagues – will contest the first Super Globe title to be decided in Saudi Arabia. The trophy will therefore travel to either Germany or Spain, adding to the combined total of 11 won by clubs from these nations. Only once has a team from outside Germany or Spain claimed the Super Globe title – Qataris side Al Sadd, in 2002. 
The Kiel versus Barça clash is a true classic. The two teams rank first and third in overall number of Champions League titles won, and have played each other in the top European competition no less than 25 times. All those matches took place between 2000 and 2017, with 11 wins for Kiel, 12 for Barça and two draws. 
The squads have also met in three friendly matches in the last three years, with the German team always coming out on top. Only weeks prior to the Super Globe, Kiel defeated Barça 33:29 in a friendly game in preparation for the current European season. 
The most recent official match saw Barça eliminate Kiel from the Champions League title race in the quarter-finals in 2016/17, with an aggregate 49:46 victory for the Catalan team following a 28:26 win for Kiel at home and a 23:18 result for Barça on their court. 
The stage is clearly set for a great battle to decide the title. If Barça take the trophy, it will be their fifth overall and third consecutive, after they defeated Füchse Berlin in the previous two finals. For Kiel, it would be the second Super Globe trophy. 
Vardar aim for second bronze
At 14:30 local time, Macedonian side Vardar will meet hosts Al Wehda in the bronze-medal match. If Vardar take the medal, it will be their second in two participations – both of which followed title victories in the previous Champions League season. 
For Al Wehda, who are on debut at the event, it is the chance to win the first Super Globe medal.
Vardar arrive at the bronze-medal match following a 34:27 victory over Al Mudhar in the quarter-final, then a 30:34 loss to Kiel in the semi-final. Al Wehda won their quarter-final versus Taubate 30:26, before a decisive semi-final defeat to Barça, 24:34. 
Last 5-10 placement round battles 
The last day of competition will also see the two final placement round matches, with Taubate and Al Mudhar in a direct battle to top Group A and Zamalek and Duhail in the same situation in Group B. 
The teams' final ranking will be determined based on their place in their respective groups, as well as through a cross-group calculation. The winning teams in each group will place fifth and sixth, the second-placed sides will rank seventh and eighth, and the those in third will finish ninth and 10th.