Taubate extend winning record versus Sydney Uni
29 Aug. 2019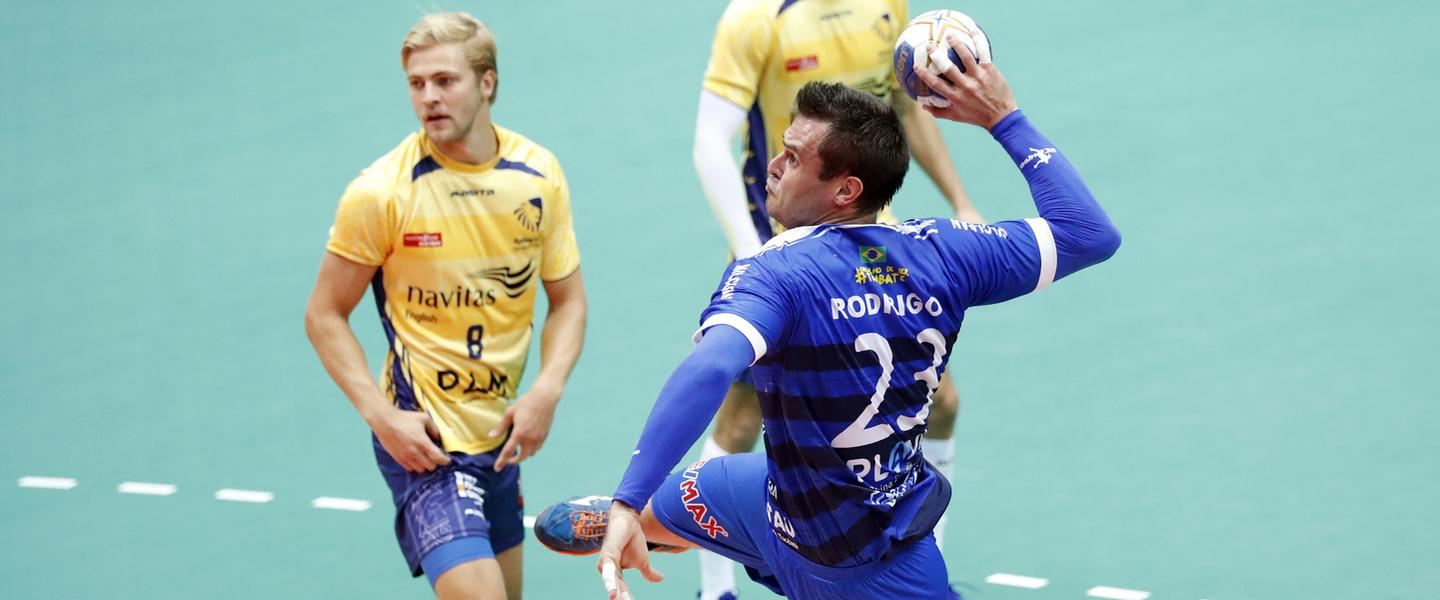 The 5-10 placement at the 2019 IHF Men's Super Globe opened with a commanding victory for Taubate, who defeated Sydney Uni to collect their first two points on the Group A table. The result takes the Brazilian side closer to equalling their best ranking at the Super Globe, after they secured their highest place – fifth – in 2018. 
5-10 PLACEMENT ROUND
Sydney Uni (AUS) vs Taubate (BRA) 22:35 (9:17) 
It was a tough match for Sydney Uni, who fell behind early and had to fight for 60 minutes to keep the distance as close as possible. However, Taubate were clearly the stronger side, and finished with a 13-goal victory. 
At the 10-minute mark, the score stood at 0:5 for Taubate – at which point the situation was already ominous for Sydney. A time-out from Sydney Uni co-coach Michael Roth in the ninth minute was finally rewarded with a 3:0 run from the 11th to 14th minute, which turned the one-sided score into 3:5, but Taubate allowed only that brief glimmer of hope before opening a greater distance. 
Taubate goalkeeper Maik Santos was a key factor in the win, with 17 saves, including a penalty, at 43%. In attack, the Brazilian side's leader was Rodrigo Quost, with seven goals off seven attempts – all from the field. For Sydney, eight saves from keeper Thomas Gerstch in his half on court helped stem the flow of goals a little, but Taubate were always well in command. 
It was not until the 37th minute that Sydney reached the 10-goal mark. At that stage, the difference against them was 11 goals, and there was little doubt the Brazilian team would take the victory. When the score line grew further, to 14:27 in the 45th, the outcome was clear. 
Player of the match: Maik Santos, Taubate