OMA

Coach: Hamood Salim Al Hasani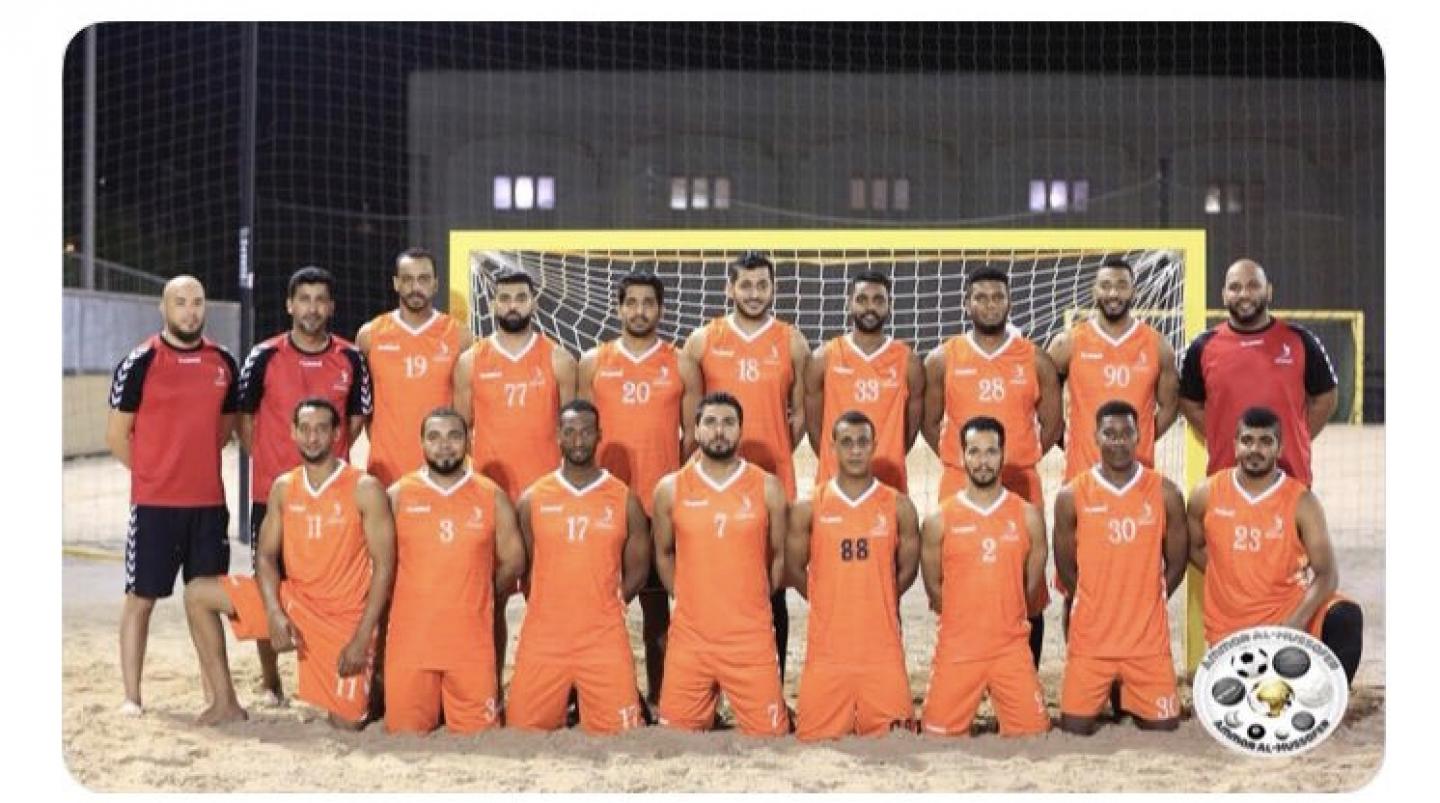 Oman
OMA
Team Info
Once again, Oman ceded continental control to Qatar as they lost in the final of the 2019 AHF Men's Asian Beach Handball Championship, back in June in P.R. of China.
The final loss against the hosts of the 2019 ANOC World Beach Games has been the case in every edition of the biennial event since 2011, but this time, there was a silver lining – Oman grabbed their continental qualification place with the Qataris having already-qualified as hosts as well as their spot at the 2020 IHF Men's Beach Handball World Championship in Italy.
After opening with three victories in China, Oman lost on a shoot-out to Thailand but then came back to beat the strong Iranians via shoot-out and then overcame Vietnam in the semi-final.
Oman's men have been regulars on the global beach handball stage, missing just two editions of the World Championship and recording a seventh-place finish at the 2016 edition in Budapest.
Their best-ever ranking was a fourth place at the 2009 World Games with beach handball then a demonstration sport but the following edition, in 2013, when it had been upgraded to the full competition, saw the emergence of the Qataris, who took the continental qualification spot then, and again in 2017.
Coach Hamood Salim Al Hasani has overseen an indoor training camp in preparation for the tournament which will see his side take on Brazil, Sweden, Denmark, USA and Australia.
"The group is strong, but we aim to compete to qualify for the second round," explained Said Al Hosni, Managing Director of the Oman Handball Association to IHF.info. "We are also keen to meet the international teams in preparation for 2020 and gain more experience and knowledge of the level of international teams.
"It is very important for our team to be at the debut edition of the World Beach Games as we are representing the continent of Asia, alongside Qatar, and, as a whole, we hope the competition will stimulate countries who do not play the sport currently to participate and have an interest in beach handball."
Right wing Said Al Hasani scored 96 points in Kazan to finish as the 10th-best scorer, with fellow right-winger Asad Al Hasani scoring 68 to end as the second-best Omani scorer. Hani Al Dughaishi ended as the number one shooter in terms of percentage (90.3%) in Kazan with all three named in the squad for Doha.

Key Players: Said Al Hasani (right wing), Asad Al Hasani (right wing), Hani Al Dughaishi (right wing)
Qualification for Qatar 2019: 2019 AHF Men's Asian Beach Handball Championship – Runners-Up 
Group at Qatar 2019: Group A (Brazil, Sweden, Denmark, Oman, United States of America, Australia)