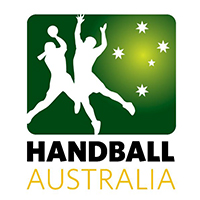 Australia
AUS
Team Info
The self-titled 'Sand Dogs' qualified for Qatar 2019 by defeating continental rivals New Zealand at the 2019 Oceania (OCHF) Beach Handball Championships held in Adelaide, Australia, in February.
The result meant it was their fifth continental title, continuing their regional dominance, but also cementing their place on the global stage, having appeared at the past five IHF Men's Beach Handball World Championships and at the two official beach handball competitions at the World Games – in 2013 and 2017. 
At Qatar 2019 Australia will face Brazil, Sweden, Denmark, Oman and the USA, and it is a challenge that line player Scott Nicholson is looking forward to.
"Obviously the teams in our group are elite – we have the world champions and the European champions, so that always makes things tough," he told IHF.info. "The Swedes showed last year what they are capable of and the USA are our great mates in beach handball, so we love playing against them and I know they are always working hard. Oman are also a quality team that can match anyone on their day. 
"I think the assumption is that as Australians, we don't know handball and therefore can't play and won't be competitive, but I can assure everyone, we don't think that way and we know that we have been competitive with every team in our group in previous competitions. 
"We have probably one of the strongest teams we have ever sent to a world tournament and we are ready to put to task any teams that don't adequately prepare for us."
Unfortunately for the Aussies, they will be missing influential goalkeeper James Brennan in Qatar who is unavailable for selection. Brennan ended as the goalkeeper with the most saves at the 2018 IHF Men's Beach Handball World Championship in Kazan (57) but left wing Nick Gallaugher and defender Daniel Fogerty have been identified by the Australian coaching team as two key players for the team who have been preparing by training with Thailand in Adelaide and in Vietnam with their hosts.
"Every team says; 'we are taking it one game at a time,' but that's literally what we intend on doing," added Nicholson. "Obviously we would like to compete for medals, otherwise we are just making up the numbers.
"This year our strength is flexibility," he continued. "In previous iterations of the team, we have usually had one player for each position, which defensively can become easy to shut down. So we have worked hard to bring in new talent and increase our depth in covering positions this year which should hopefully give us a lot more looks at goal. 
"Our defence has always been our strength though and ever since 2014 we have consistently ranked in the top five of defences in the world and we have the ability to shut up shop when we need to – we just need to put together a solid string of games and as they say, the world is our oyster."
Key Players: Nick Gallaugher (left wing), Daniel Fogerty (defender)
Qualification for Qatar 2019: 2019 Oceania (OCHF) Beach Handball Championships – Winners 
Group at Qatar 2019: Group A (Brazil, Sweden, Denmark, Oman, United States of America, Australia)