SC Magdeburg

Coach: Bennet Wiegert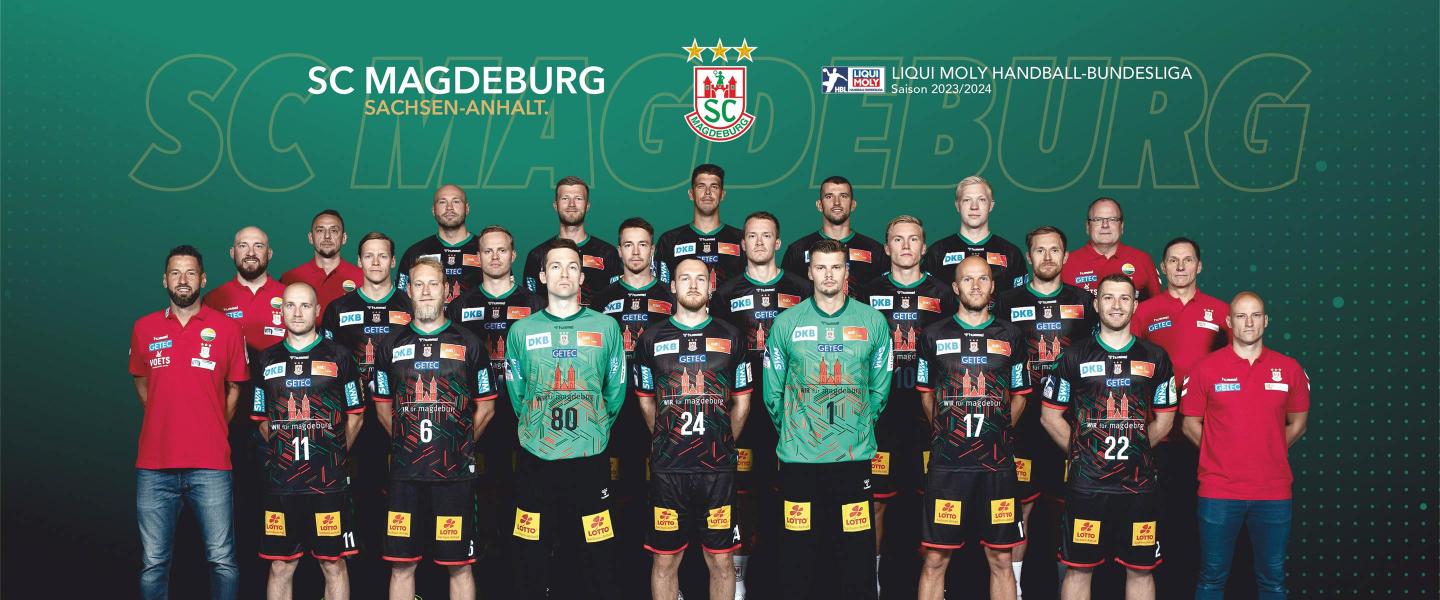 Germany
SC Magdeburg
Team Info
With an eight-game winning streak at the IHF Men's Super Globe, Magdeburg have been invincible over the past two editions of the competition, delivering outstanding performances, including two huge wins over Barcelona in the previous two finals.
Riding a wave of misfortune, which translated into injuries to crucial players over the last months, the current iteration of Magdeburg completed one of the most, if not the most successful periods in the history of the star-studded German club, securing the domestic title, the German Cup, the IHF Men's Super Globe and the Machineseeker EHF Champions League titles.
Bennet Wiegert was the architect behind the scenes, a player-turned-coach, who wrote history for Magdeburg, featuring both as a player in the past and now as the mastermind who really created a strong, almost unbeatable side.
Magdeburg will enter the 2023 IHF Men's Super Globe as a side which is aiming to win three titles in a row, a performance which has been achieved by a single team in history, Barcelona, in 2018, 2019 and 2021, yet the German side finds themselves once again with the odds stacked against them.
One of their top players, right back Kay Smits, left the club this summer and moved to Flensburg, while centre back Gísli Þorgeir Kristjánsson, who has been immense in the past seasons, is once again injured, with his proverbial bad luck extended also in this season.
A huge comeback is right back Ómar Ingi Magnússon, who shrugged off some injury woes from last season and came back roaring, but Magdeburg had a mixed bag of results coming into the new season, as their form has been patchy at best, with two losses and two wins in the first matches in the European premium competition, where they are the reigning champions.
In the Bundesliga, they have also conceded losses, but it seems that Wiegert's magic always works in high-profile moments, like the IHF Men's Super Globe. Last season, Magdeburg provided some outstanding drama, with excellent teamwork and a superb performance, which they will aim to repeat here.
Magdeburg are definitely favoured against Khaleej and the University of Queensland, being a shoo-in to the semi-finals. From that moment on, though, things might get tougher for the reigning champions, but they are, once again, one of the teams to beat in Dammam.
Key players: Omar Ingi Magnusson (right back), Michael Damgaard (left back), Felix Claar (centre back)
Qualification for 2023 IHF Men's Super Globe: Reigning champions
History in tournament: 2002: 2nd, 2021: Winners, 2022: Winners 
Group at 2023 IHF Men's Super Globe: Group C (SC Magdeburg, Khaleej Club, University of Queensland)