Lomza Industria KIELCE

Coach: Talant Dujshebaev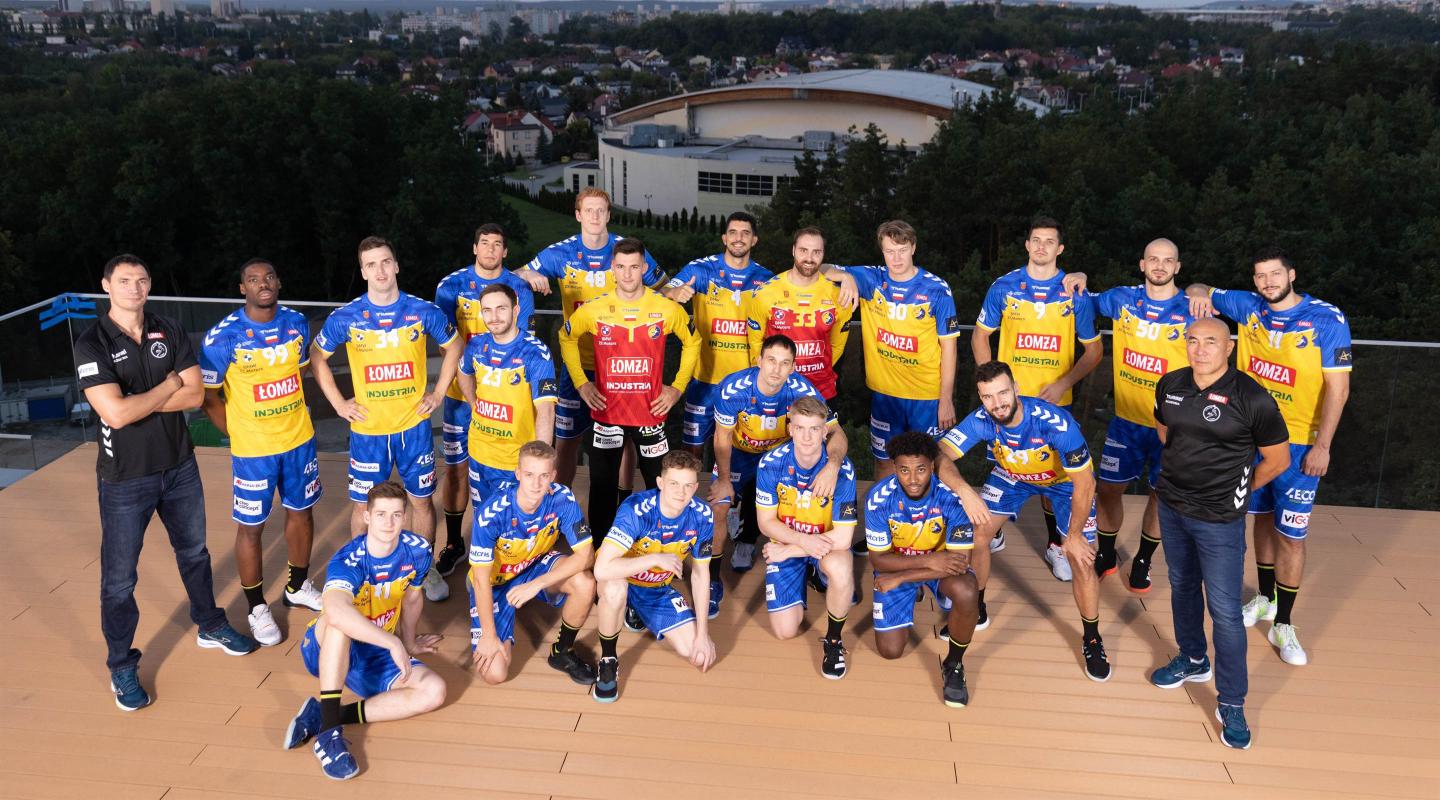 Poland
Lomza Industria KIELCE
Team Info
Industria Kielce have established themselves as one of the top European sides, the consistency and the family-like spirit induced by coach Talant Dujshebaev being close to none over the last few years.
The Spanish coach has took over in 2014, spending nearly a decade in this position, and Kielce flourished under his supervision, winning the Machineseeker EHF Champions League once, in 2016, and made the trip to the FINAL4 in Cologne multiple times.
Last season, Kielce finished as the runners-up, after an excellent season, losing the final against Magdeburg, but the Polish side were once again one of the top sides in the European premium competition, with a strong mix of young talent and established superstars.
The same mix is present this season too, when Kielce make their third trip to the IHF Men's Super Globe. In their previous two appearances, the Polish side finished third each time, in 2016 and 2022, losing one match each time, in the semi-finals.
Last season, Kielce had little chance against Barcelona, conceding one of their most painful losses in recent memory, 28:39, with Dujshebaev failing to lift his side to the win, as he previously did with Ciudad Real, when he won the IHF Men's Super Globe title twice, in 2007 and 2010.
The start of the season has been quite hit-and-miss for the Polish side, which has lost two of their first four matches in the European premium competition, 31:34 against Aalborg and 31:35 against THW Kiel.
However, Kielce managed two wins, 30:29 against PSG and 32:30 against Kolstad Handball, providing once again the same brand of entertaining, high-octane handball, as left back Szymon Sicko has been in outstanding form, being the top scorer of the Machineseeker EHF Champions League.
The main issue for Dujshebaev and his side have been the injuries, with star players deemed out due to medical problems, like in the previous seasons. Egyptian star Hassan Kaddah, who has the record for the largest number of goals in a single match at the IHF Men's Super Globe, is out until 2024 and has not made his debut for Kielce, while Andreas Wolff and Alex Dujshebaev are both doubts for the competition in Dammam.
However, Kielce are favourites to make the semi-finals once again, facing Al-Najma and the San Francisco CalHeat on their way to the penultimate act of the competition, with their depth and experience being key reasons for two wins in the preliminary round.
Key players: Andreas Wolff (goalkeeper), Arkadiusz Moryto (right wing), Alex Dujshebaev (right back), Artsem Karalek (line player)
Qualification for 2023 IHF Men's Super Globe: Machineseeker EHF Champions League: Runners-up
History in tournament: 2016: 3rd, 2022: 3rd
Group at 2023 IHF Men's Super Globe: Group D (Industria Kielce, Al-Najma, San Francisco CalHeat)