FC Barcelona

Coach: Antonio Carlos Ortega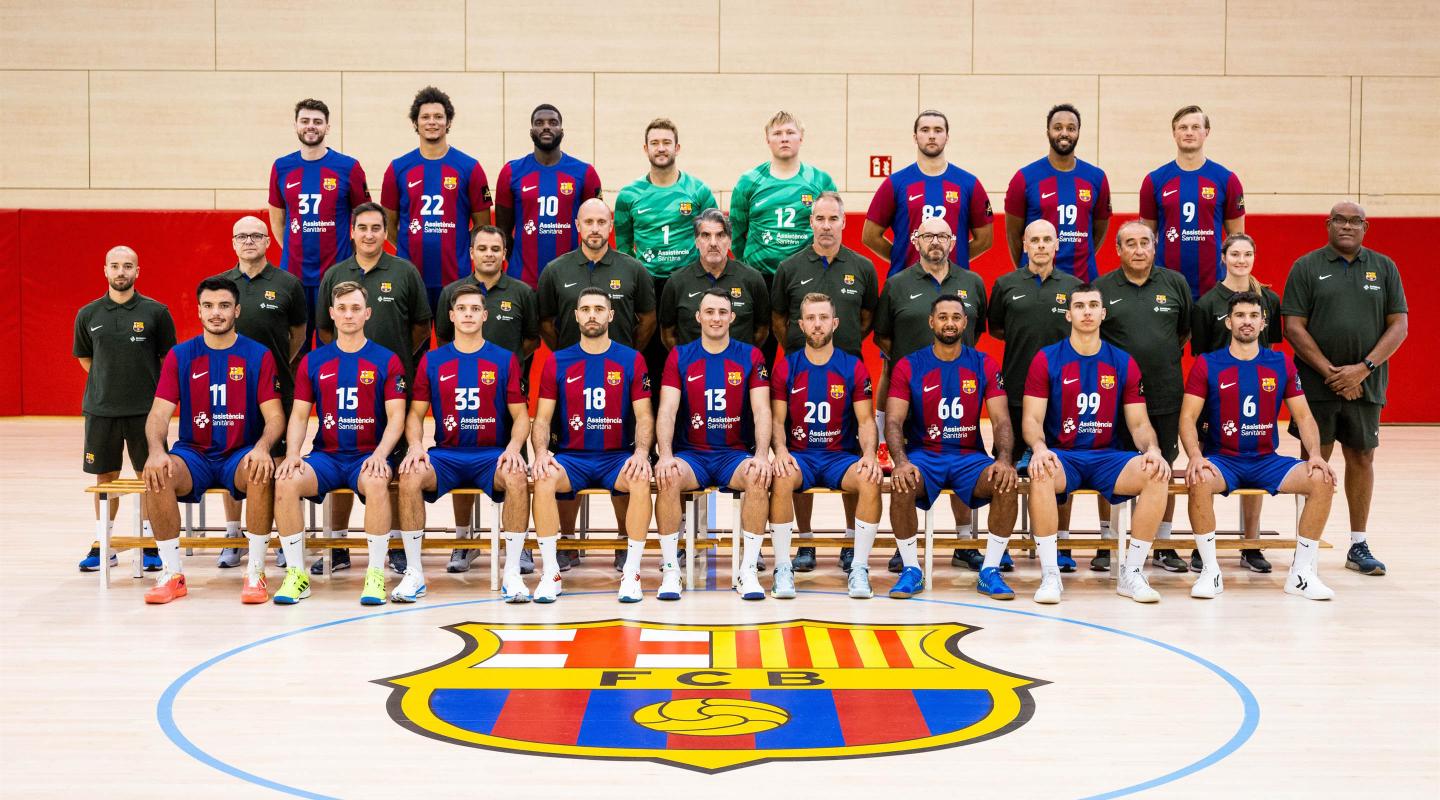 Spain
FC Barcelona
Team Info
No team has won more titles at the IHF Men's Super Globe than Barça, with the Spanish powerhouse securing five trophies over their eight appearances. Moreover, the Spanish giants have finished every single time they played on the podium, completing their performances with a third place in 2015 and the second place in the previous two editions, in 2021 and 2022.
Each time over the past two editions, played in Saudi Arabia, Barça lost against SC Magdeburg in the final, two big blows for Antonio Carlos Ortega's side, both times in dramatic fashion, including an extra-time loss after a huge comeback in the previous final.
This time around, Barça secured a place in the IHF Men's Super Globe for the ninth time via a wild card, after losing the chance of winning the Machineseeker EHF Champions League in Cologne, with a loss in the semi-finals against Magdeburg, the team which has dominated the Spanish side in the last years.
Moreover, Barça have been dealt some heavy blows over the last few months, as influential centre back Luka Cindric moved to Dinamo Bucuresti, while line player Ludovic Fabregas, a crucial player in the squad on both sides of the ball, moved to Telekom Veszprem HC.
The woes continued in the start of the season, when Antonio Ortega's side lost another important player in the team, centre back Domen Makuc, who is out for the foreseeable future with an injury, as the team's depth will surely be tested throughout the whole season.
On the other hand, Barça relied heavily on young, but hugely talented homegrown players in this summer, bringing into the squad one of the gold medallists at the 2023 IHF Men's Youtb World Championship, Petar Cikusa I Jelicic, while other talents like Pol Valera, Jaime Gallego or Javier Rodriguez have also been used intensively in the first weeks of the new season.
However, with some excellent performances from Dika Mem, Barça got a strong start of the season in the European premium competition, winning their first four matches, including a huge 32:20 win over SC Magdeburg, as the Spanish powerhouse scored at least 30 goals in each of their matches.
Mem and Aleix Gomez look in fine form and with Barça favoured over Al-Ahly and Al-Noor, they are likely to progress to the semi-finals, where they can extend their streak of podiums to nine consecutive editions at the IHF Men's Super Globe.

Key players: Aleix Gomez (right wing), Dika Mem (right back), Timothey N'Guessan (left back)
Qualification for 2023 IHF Men's Super Globe: Wild card
History in tournament: 2013: Winners, 2014: Winners, 2015: 3rd, 2017: Winners, 2018: Winners, 2019: Winners, 2021: 2nd, 2022: 2nd
Group at 2023 IHF Men's Super Globe: Group A (Al-Ahly, Al-Noor, Barça)