FC Barcelona

Coach: Antonio Carlos Ortega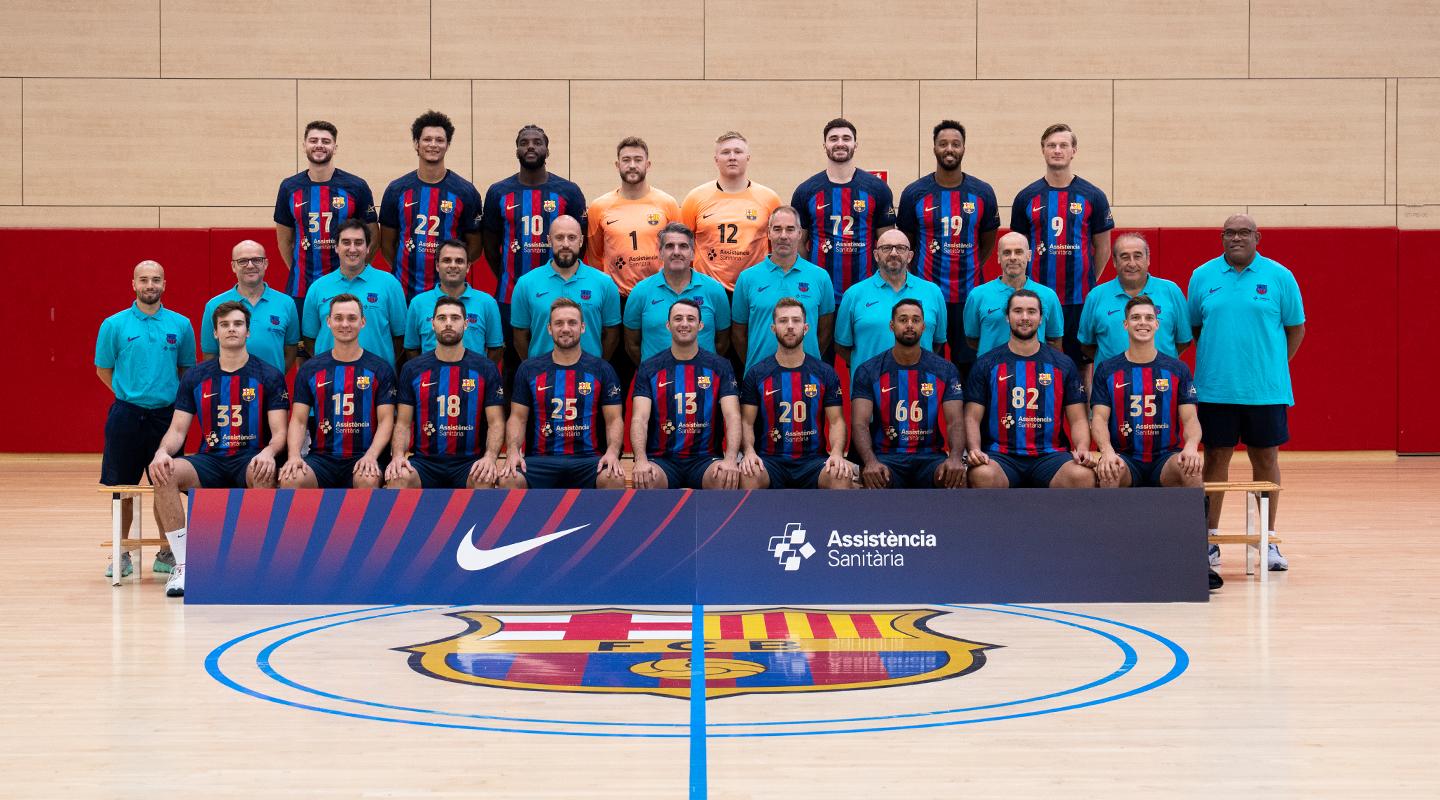 Spain
FC Barcelona
Team Info
Five of the previous 14 IHF Men's Super Globe editions were won by Barça, who became the most decorated side in the history of the competition, despite taking part only seven times. 
The Spanish powerhouse, who has been dominating European handball over the past three decades, winning an unprecedented 10 titles in the EHF Champions League Men, were also the big favourite last season, when they aimed to retain the titles won in 2017, 2018 and 2019. However, SC Magdeburg caused an upset in an outstanding turn of events, which culminated in the German side taking a 33:28 win in the final.
This time around, Barça mean business and they have strengthened their team with some high-profile transfers around the summer, with goalkeeper Emil Nielsen, left wing Hampus Wanne and left back Jonathan Carlsbogard adding to an already star-studded line-up, which features the likes of Gonzalo Perez de Vargas, Luka Cindric, Dika Mem or Aleix Gomez.
In the last season, the Spanish powerhouse became the first side since Ciudad Real in the 2008/09 season to retain their crown in the European premium competition, even though they did not dominate the competition like two seasons ago, when they secured 20 wins out of 20 games to clinch the title.
With a coaching change, as Antonio Carlos Ortega replaced Xavi Pascual in the summer of 2021, it was normal for Barça to have some growing pains, but they really turned the tide in the second part of the season, with everything culminating with their nail-biting 37:35 victory against Łomża Industria Kielce in the final of the EHF FINAL4, which needed penalties to determine the winner.
This is how Barça secured their ticket to Dammam, where they are one of the four European teams taking the court, alongside SC Magdeburg, Łomża Industria Kielce and SL Benfica.
The Spanish side have never finished lower than third place, conceding only two losses in the competition, one in 2015 and the other one in last edition's final, and they will undoubtedly be one of the teams to beat, having started the new season in the Machineseeker EHF Champions League with two wins in two games, dominating Pick Szeged (35:28) and Łomża Industria Kielce (32:28).

Key players: Gonzalo Perez de Vargas (goalkeeper), Luka Cindric (centre back), Dika Mem (right back), Aleix Gomez (right wing)
Qualification for 2022 IHF Men's Super Globe: EHF Champions League Men 2021/22 – 1st place
History in tournament: 2013: 1st, 2014: 1st, 2015: 3rd 2017: 1st, 2018: 1st, 2019: 1st, 2021: 2nd 
Group at 2022 IHF Men's Super Globe: Group D (Barça, Club Ministros, Espérance Sportive de Tunis)